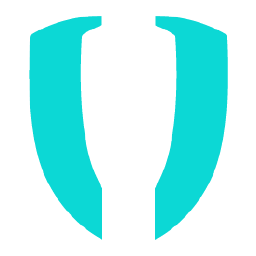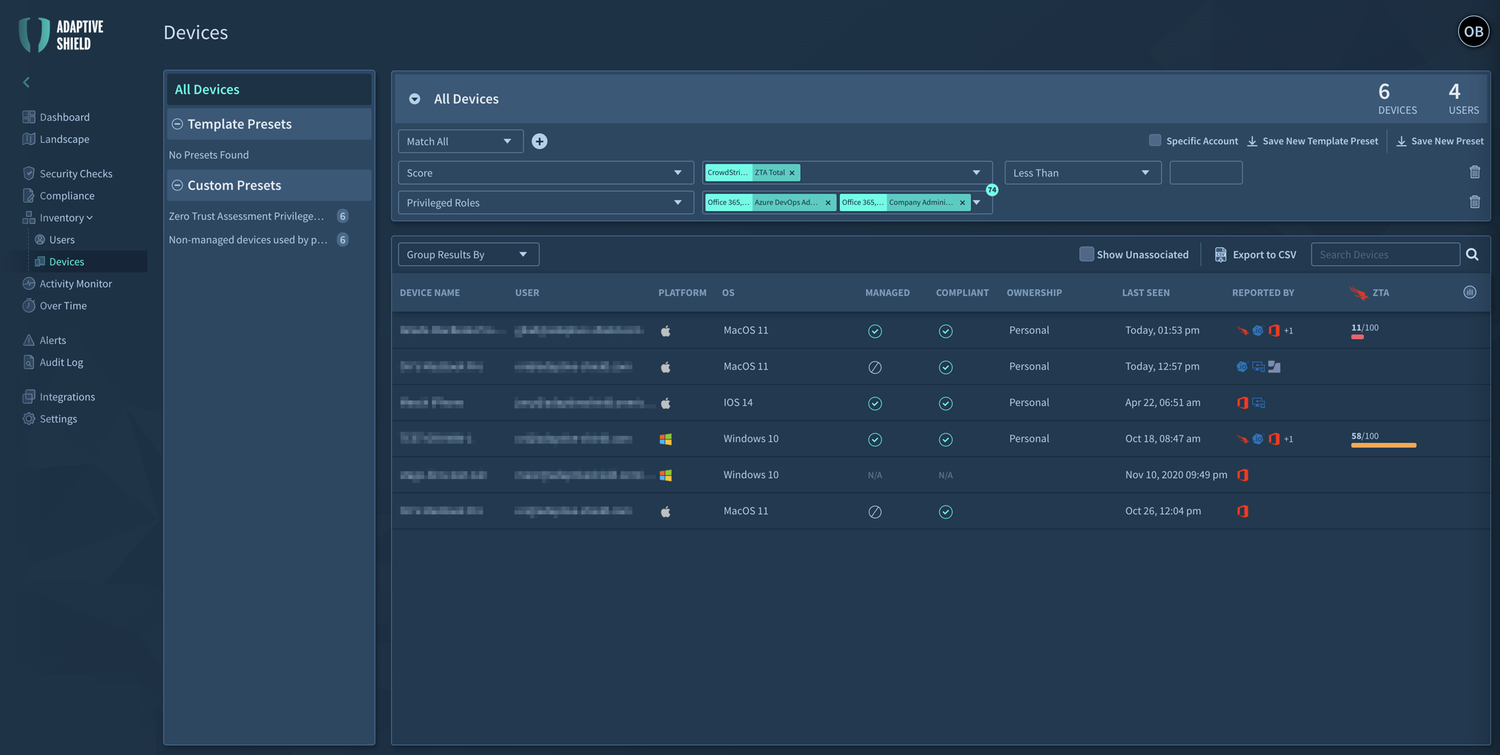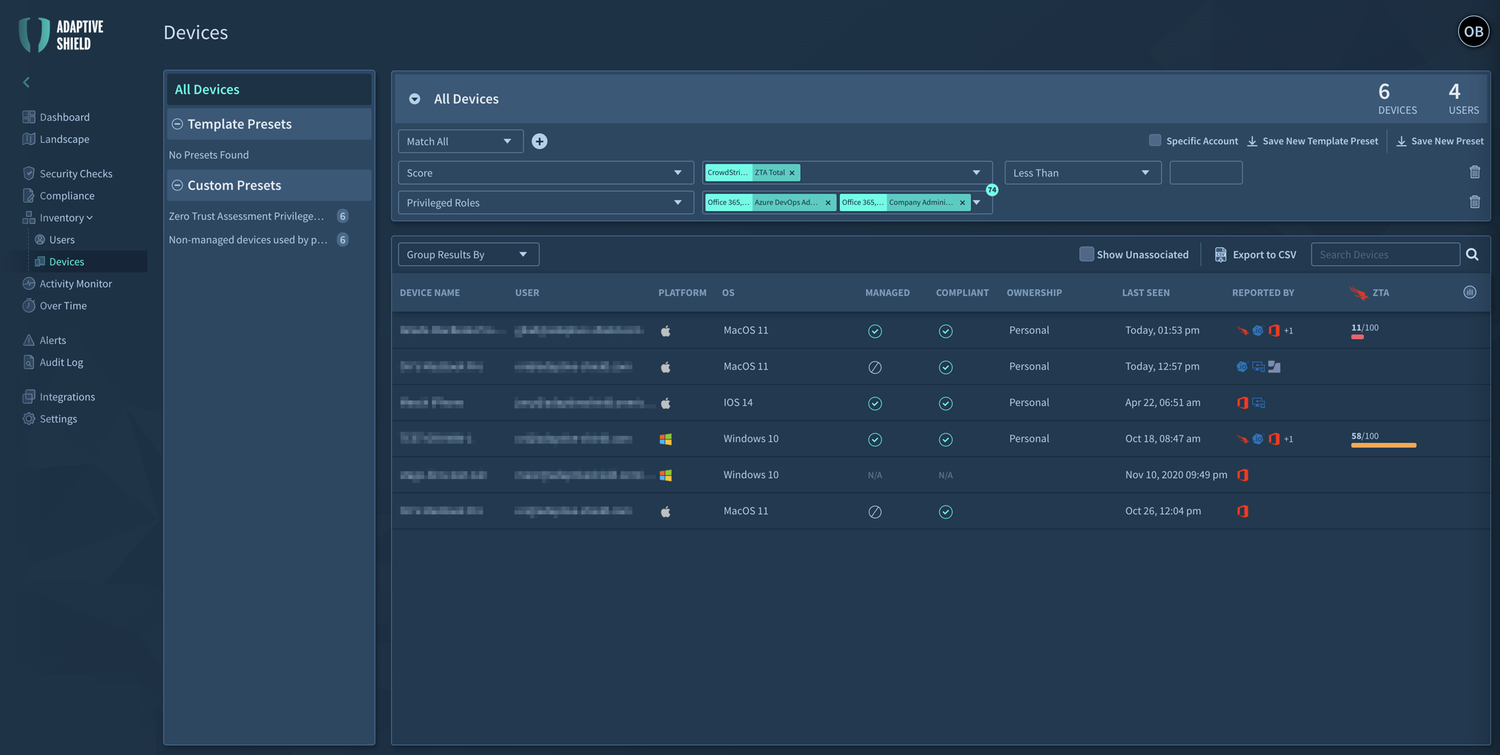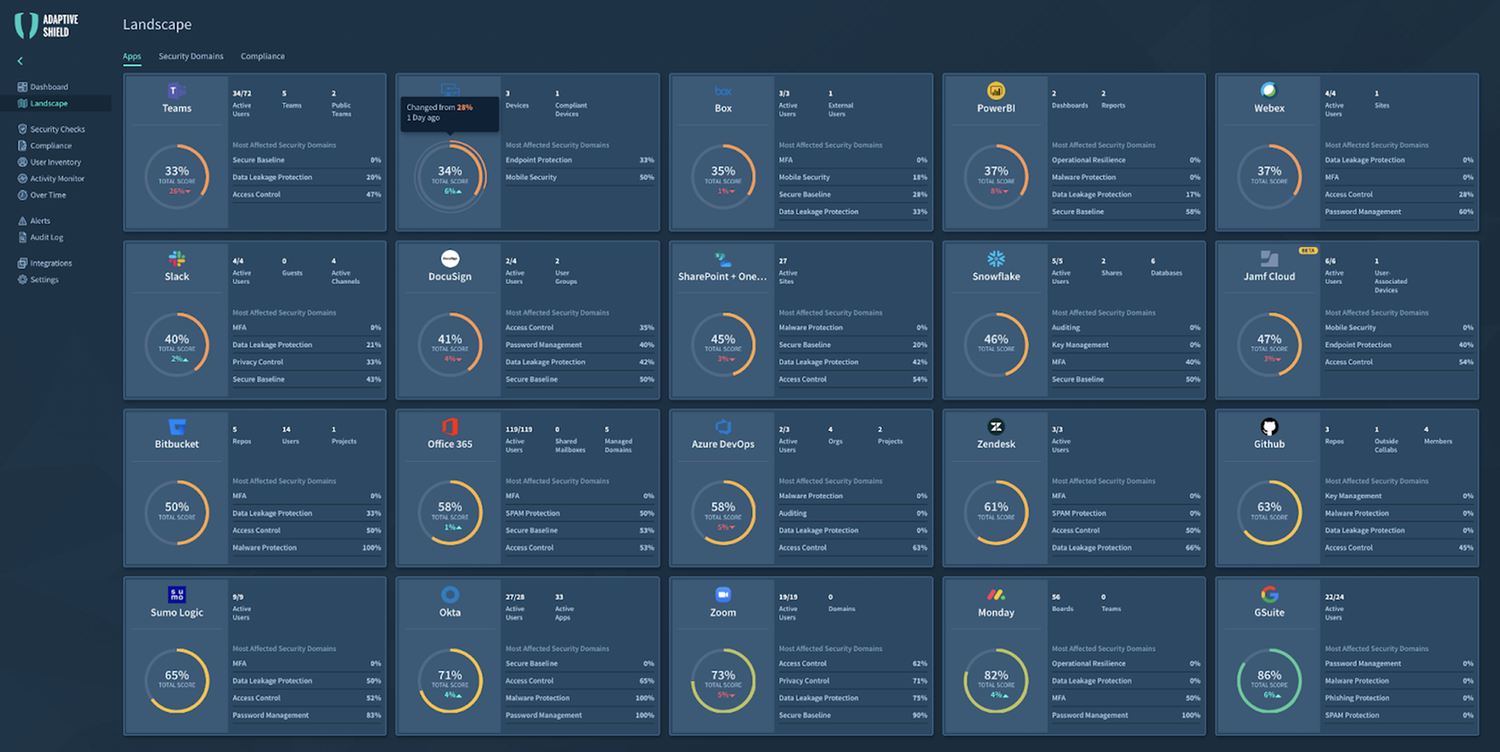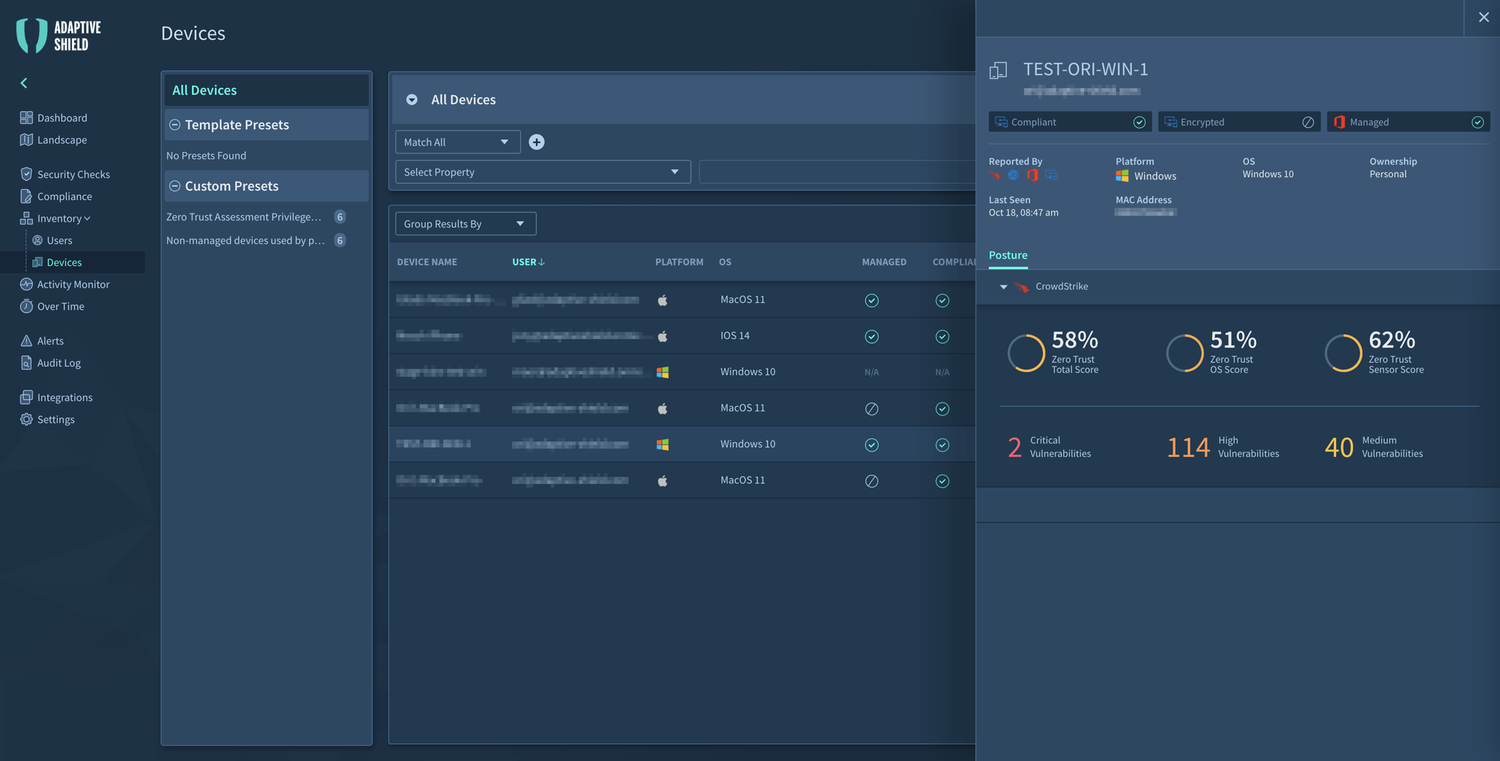 See vulnerabilities and prevent compromise
Businesses rely on numerous SaaS applications to run their operations, while each SaaS app comes with native security controls, ensuring that each app is properly configured falls on the organisation. The Adaptive Shield SaaS Security Posture Management platform enables security teams to gain complete control over all business-critical SaaS applications, featuring proactive and continuous monitoring capabilities. By correlating rich CrowdStrike endpoint telemetry and CrowdStrike Falcon® Zero Trust Assessment (ZTA) scoring within Adaptive Shield, your security team will gain unprecedented context and visibility to easily see and manage the risks that stem from SaaS users and their associated devices.
01

Enhanced visibility

Unify SaaS applications' native security controls into a single view and see risks that stem from SaaS users and their associated devices with Falcon ZTA scores within Adaptive Shield's platform.

02

Continuous monitoring

Continuously monitor all of your SaaS applications to detect any misconfigurations with speed and accuracy.

03

Timely notifications

Send detailed alerts at the first sign of a glitch, proactively notifying security teams in real time when there's a severe misconfiguration to stop minor incidents from becoming major problems.