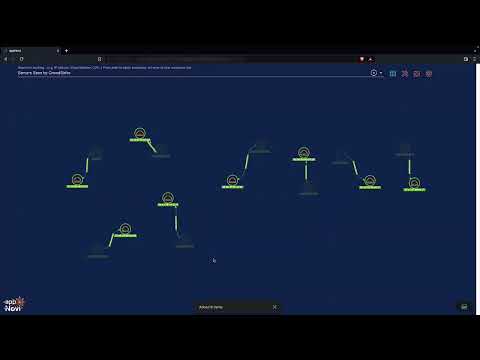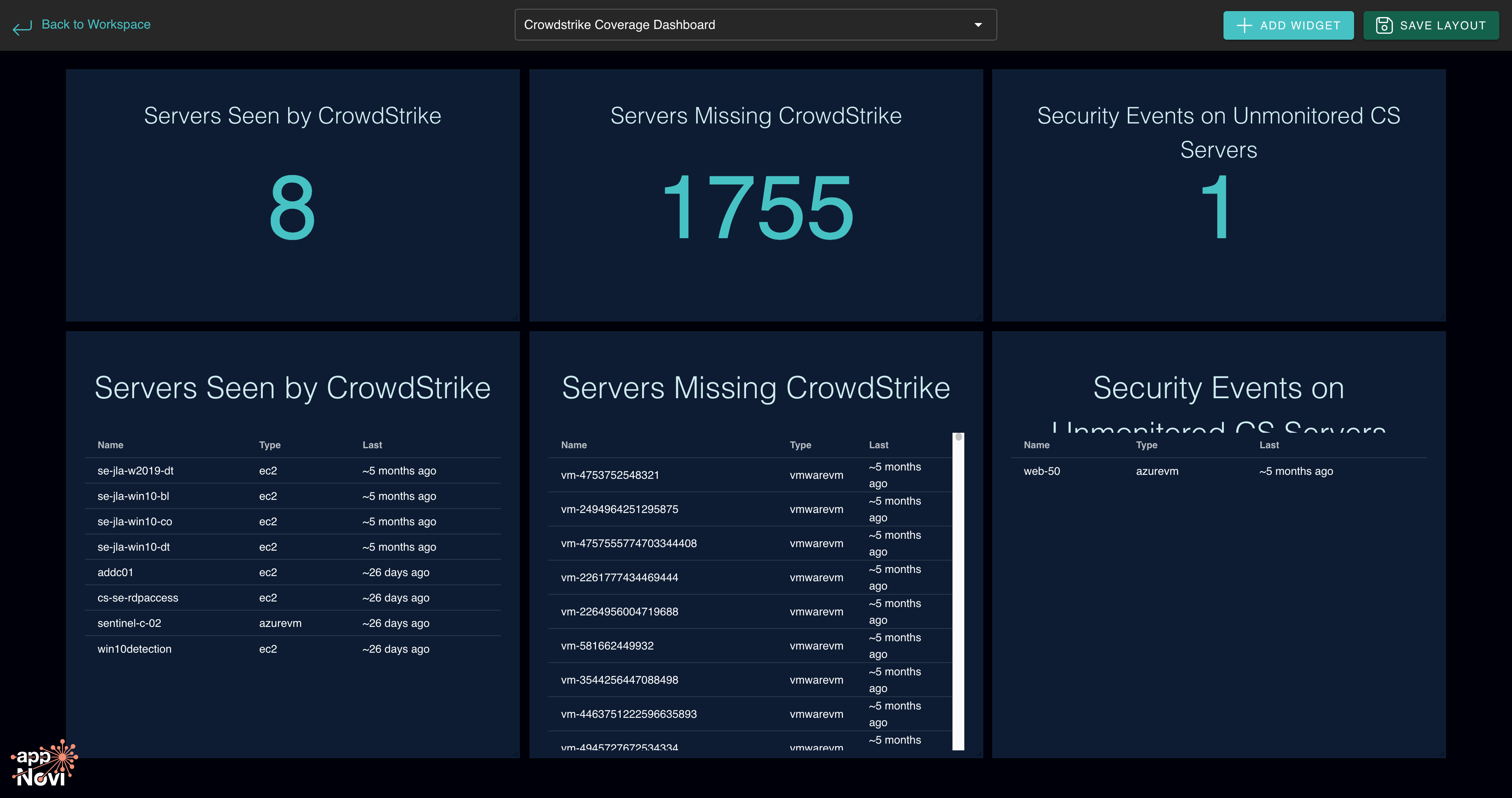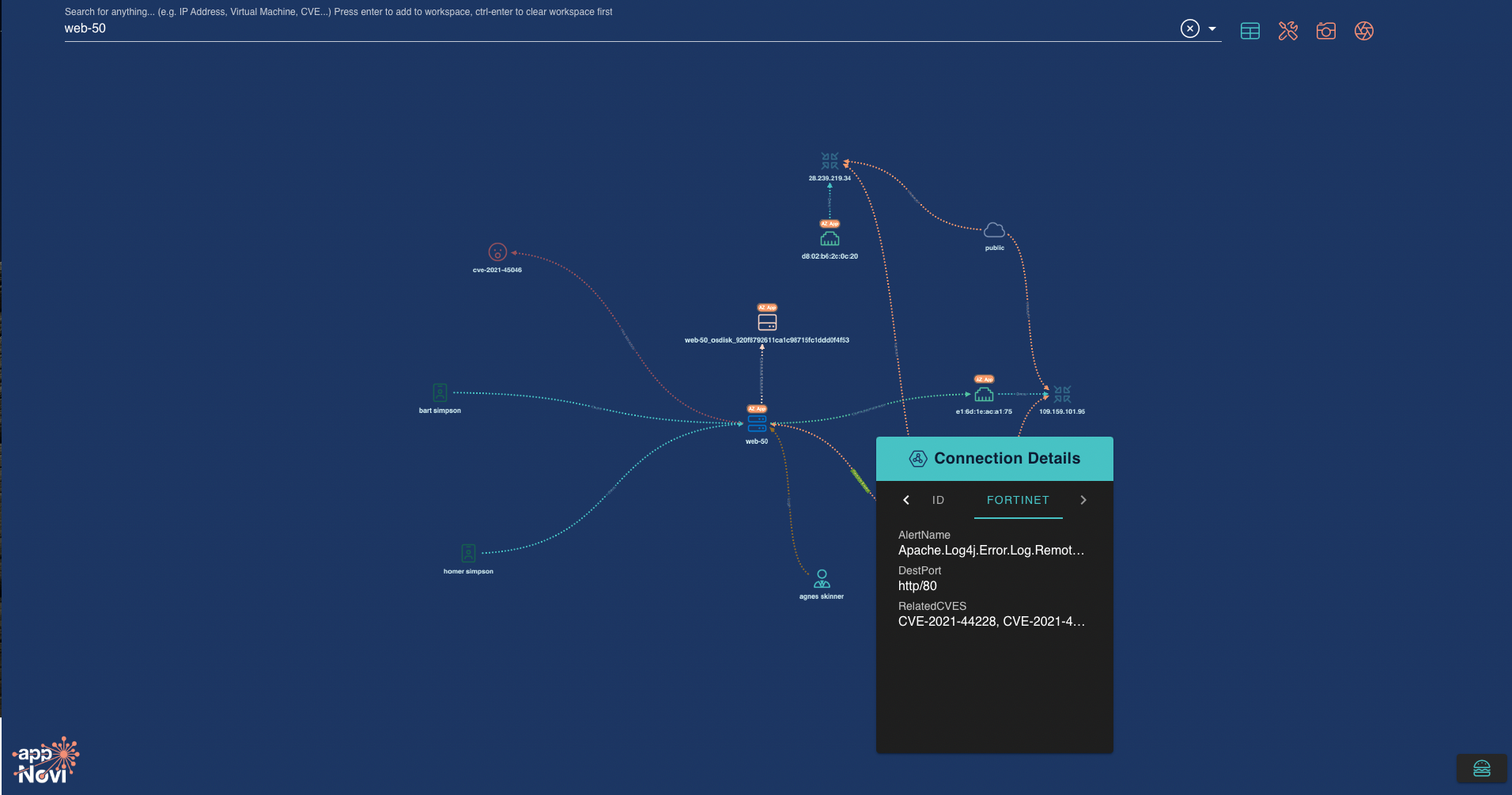 Unify your security data for effective cybersecurity analytics and visualization
Put data science back into the hands of practitioners and empower your SOC to make informed security decisions without manual data aggregation and analysis. appNovi converges rich CrowdStrike Falcon® security data with your existing network and security data sources to maximize consumption and coverage of your existing security tools. Leveraging this unified data and visibility of your entire environment, appNovi provides your security team with contextual, business-specific risk management decisions to ensure efficient non-disruptive incident response. You can also reduce MTTR and uplevel junior analysts to improve remediation outcomes with data visualization that enables effective communication with technical and non-technical stakeholders surrounding the risk and security gaps in your environment.
01

Simplify management and unify visibility

Easily integrate your existing tools and security data from the Falcon platform to maximize value and simplify management.

02

Eliminate blind spots in your environment

Maintain accurate asset inventories and automate security control gap analysis for unified visibility and control of your entire environment.

03

Speed up triage and response

Prioritize vulnerabilities based on network and business context.

04

Discover assets and their context

Expedite SOC incident analysis to reduce MTTR and ensure efficient non-disruptive incident response.