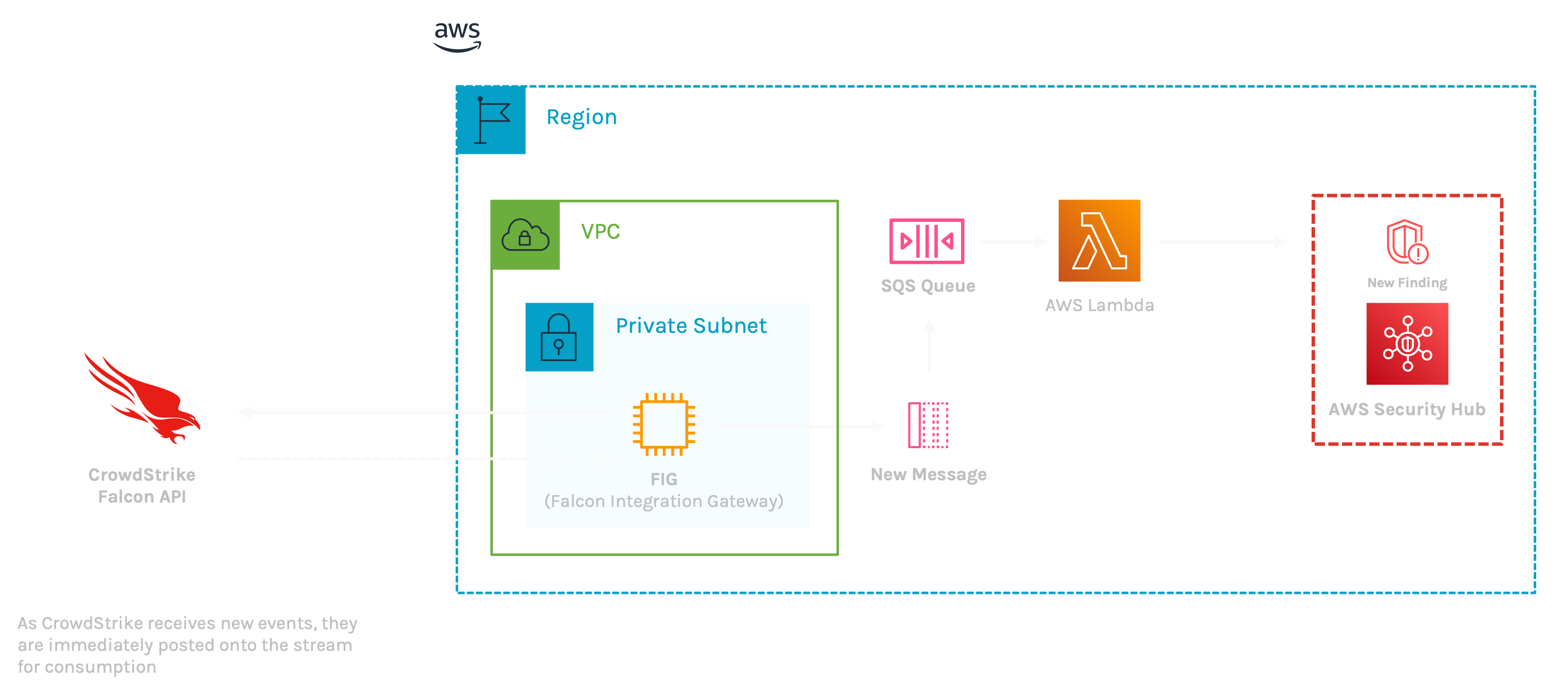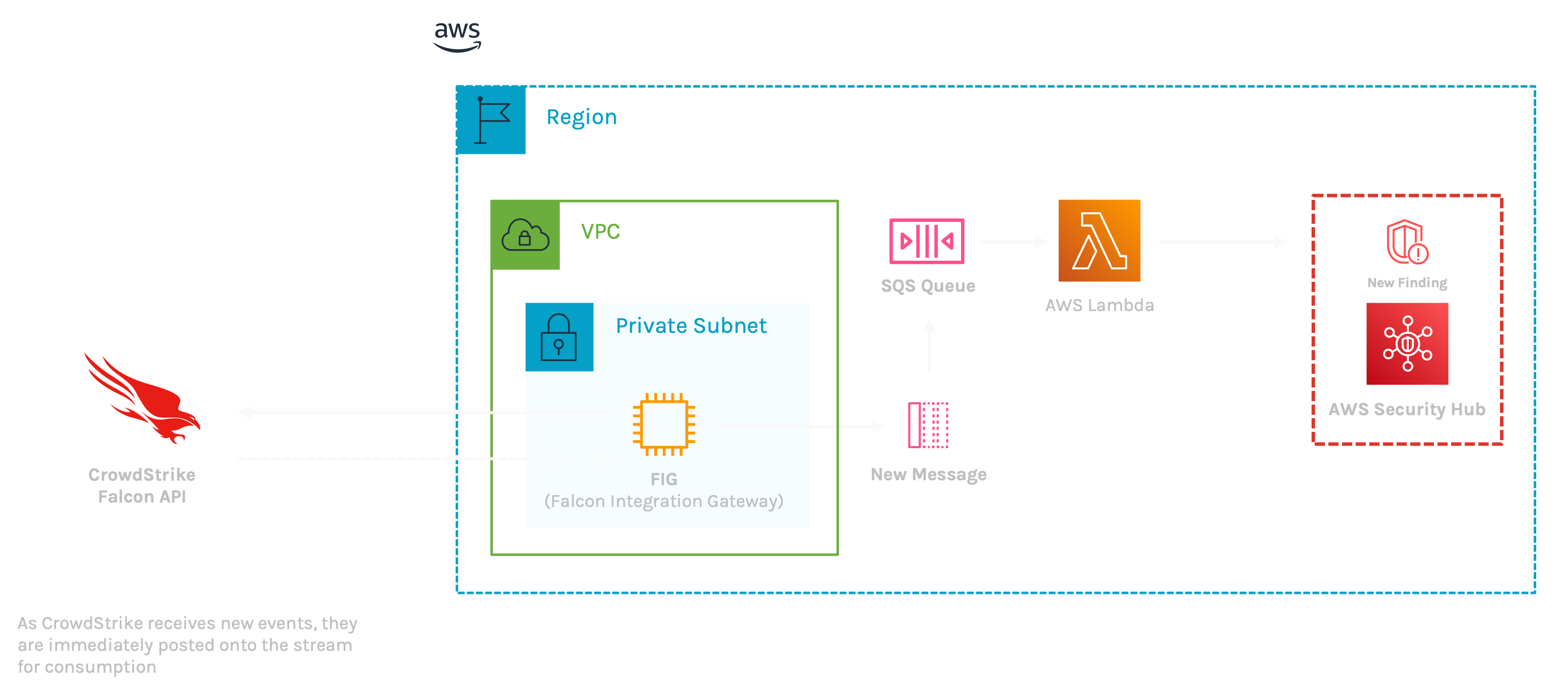 Aggregate security findings with AWS Security Hub
By integrating CrowdStrike Falcon® with AWS Security Hub, you can centralize detections from the CrowdStrike platform, consolidating critical security alerts in one location. Streamline operations with unified findings and automated checks, and act swiftly to safeguard your organization.
01

Save time with enriched aggregated findings

Reduce the hassle of collecting and prioritizing security findings across your AWS accounts by automating the import of CrowdStrike Falcon® platform detections.

02

Quickly take actions on findings

Utilize your existing AWS Security Hub automations to address detections from the CrowdStrike Falcon® platform, ensuring your organization remains protected.

03

Simplify deployment across your AWS environments

CloudFormation templates make it easy to deploy the Falcon Integration Gateway as a container or EC2 instance to transform Falcon detections into native ASFF format.