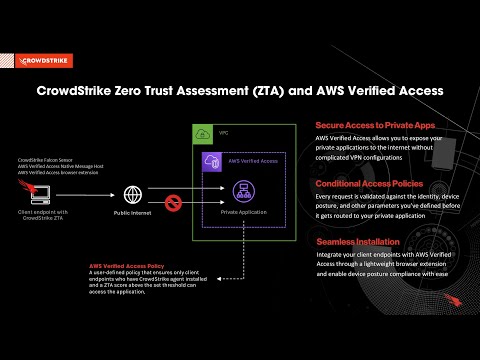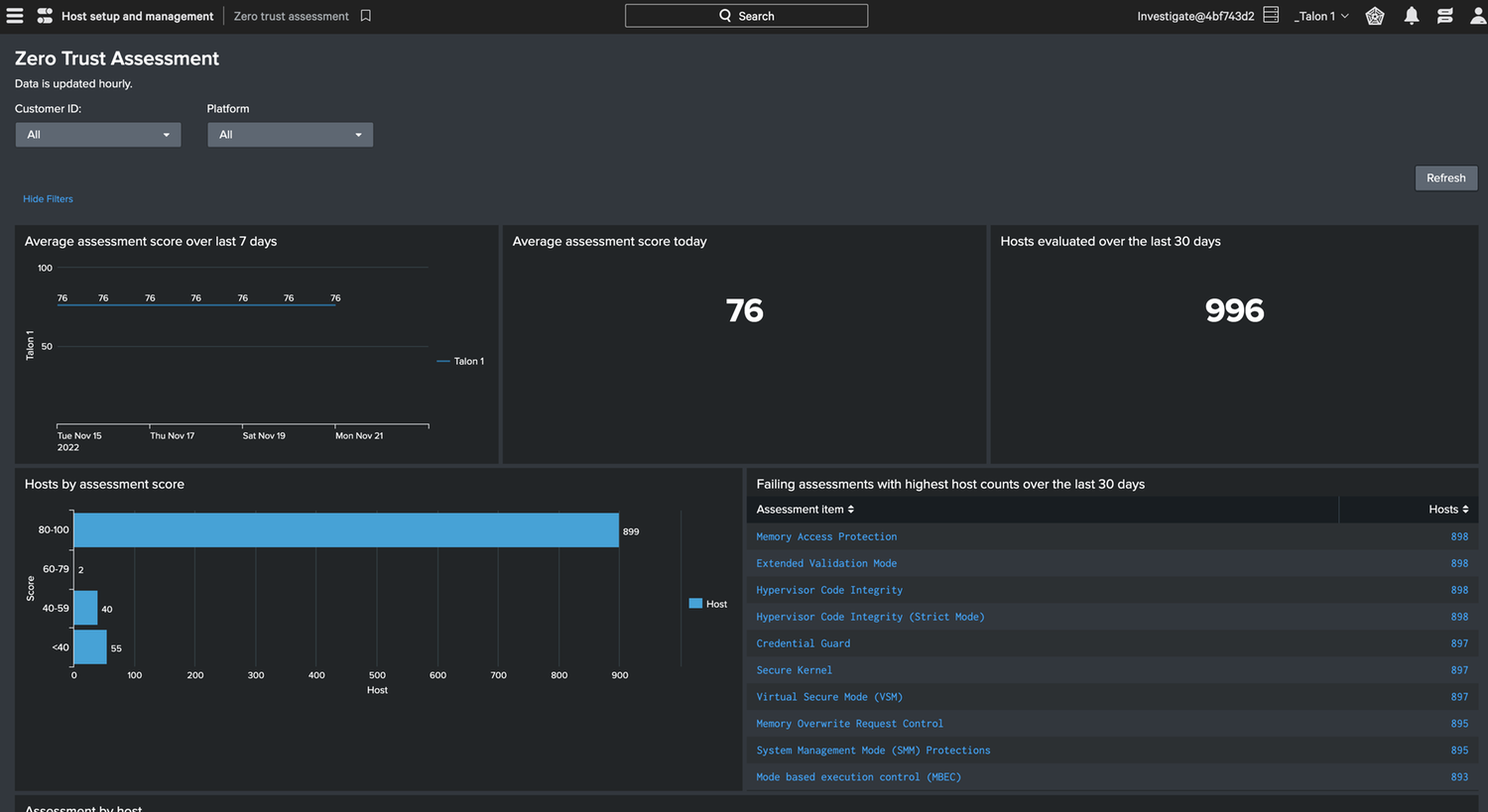 Secure private applications with CrowdStrike and AWS Verified Access
AWS Verified Access (AVA) enhances security by evaluating user requests in real-time based on identity, device security, and location, without the need for a VPN. It also provides a seamless user experience and simplifies policy implementation for accessing private applications, leveraging CrowdStrike Falcon® endpoint security posture scores.
Read the CrowdStrike Zero Trust Assessment and AWS Verified Access blog
01

Improve security posture

Evaluate user requests in real time and ensure only authorized users with approved devices access private applications.

02

Deliver a seamless user experience

Help your workforce access private applications effortlessly with AWS Verified Access supported browsers. Eliminate the need for VPNs and reduce friction.

03

Simplify policy implementation for application access

Streamline application access policies in one place, onboard new applications quickly, and adapt policies easily to meet your organization's needs.