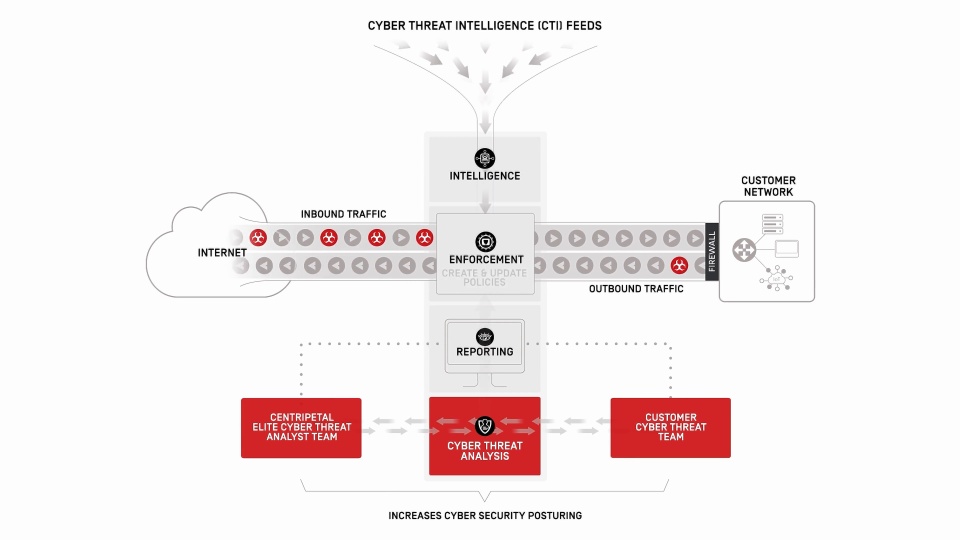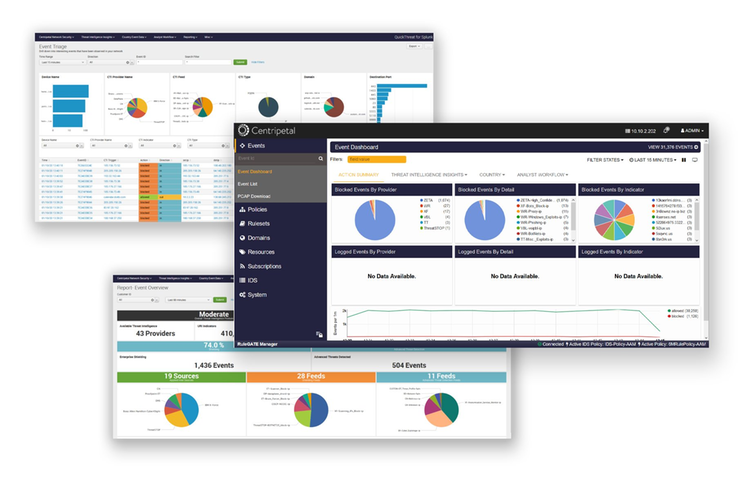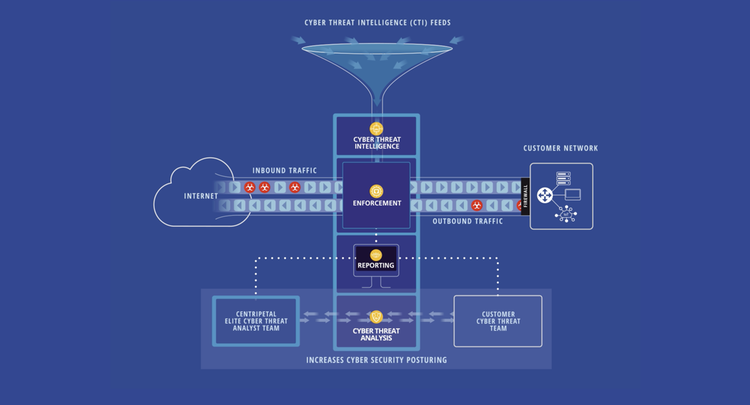 Proactively protecting networks against known threats
CleanINTERNET® helps make it near impossible for any known threat source to attack your network. Leveraging over 60 sources of cyber threat intelligence from around the world and more than 3,500 feeds, CleanINTERNET® operationalizes intelligence in near real-time, at mass scale. Further increase your visibility with endpoint data from the CrowdStrike Falcon® platform, enabling your security teams to detect, attribute, prioritize and gain rich context on attacks to drive active cyber defense without impacting network performance.
01

Preventive intelligence

Use threat intelligence and Zero Trust inspection of all network traffic to increase protection against known threats up to 90% leveraging more than 40 patented technologies.

02

Threat visibility and analysis

Get a threat visibility dashboard that provides you with policy and system management of all security events processed through your custom threat intelligence gateway, reducing the workload on your downstream tools so your team can focus on targeted attacks.

03

SecOps as a service to alleviate the skills gap

Leverage an elite team of cyber threat analysts to act as an extension of your internal cyber security team so you can achieve more and overcome any skills gap your organization may have.