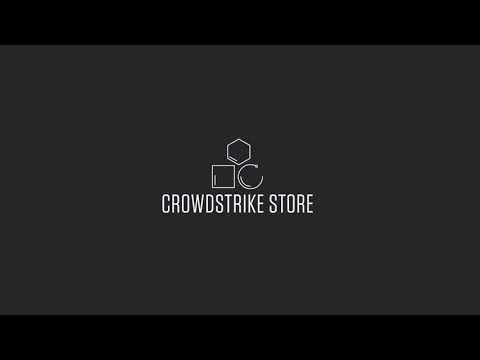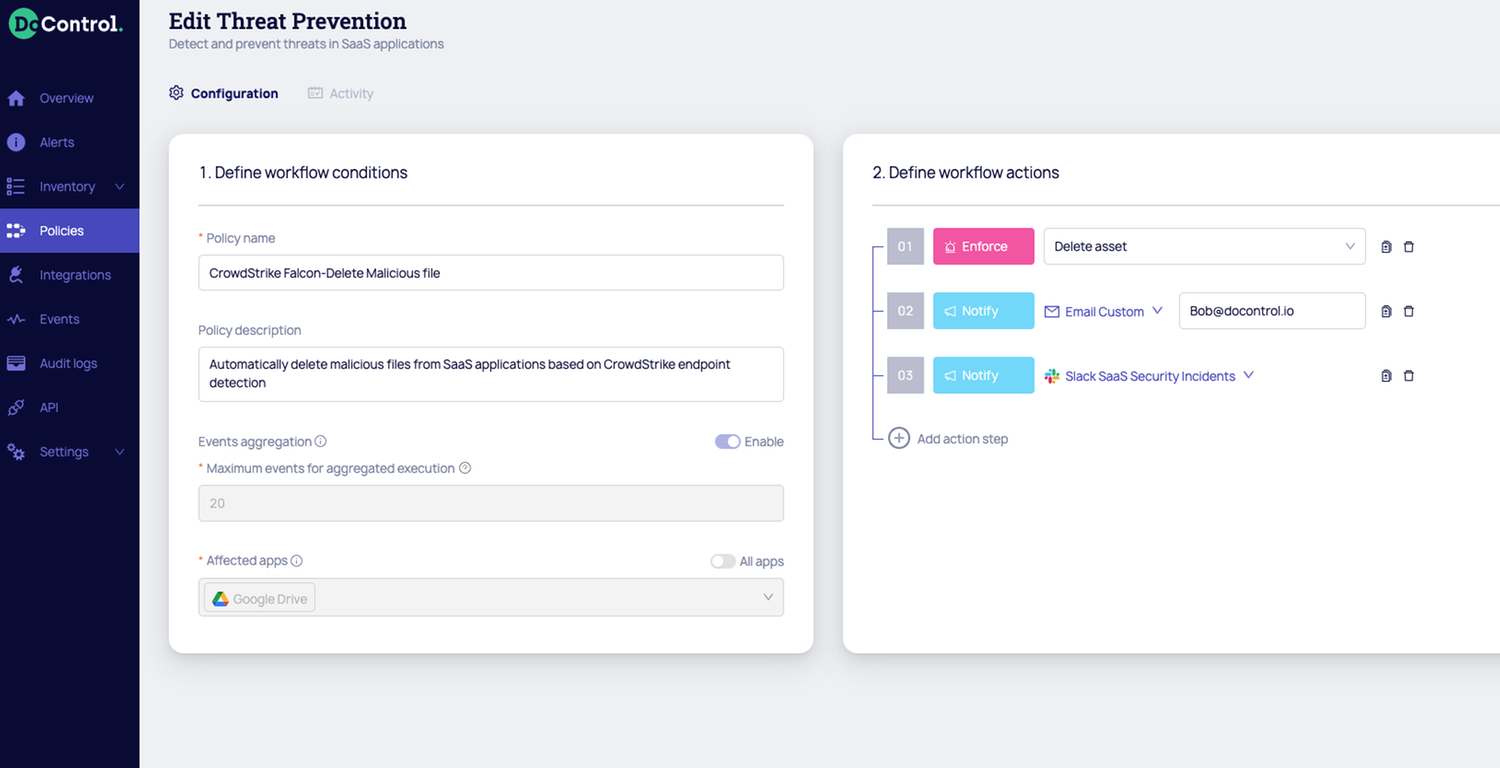 Stop data breaches in SaaS applications
DoControl provides organizations with the automated, self-service tools they require for Software as a Service (SaaS) application data access monitoring, orchestration, and remediation. DoControl is an agentless, event-driven platform that modernizes data loss prevention (DLP) and Cloud Access Security Broker (CASB) approaches to secure business-critical SaaS data and files. The DocControl Platform ingests rich security data from the CrowdStrike Falcon® platform to cross-reference security events against data files within your SaaS applications to monitor for malicious activity or compromises across new and existing files. With DoControl and CrowdStrike, your security and IT teams gain complete asset management, continuous monitoring, and no-code automated security workflows configured by you to prevent data breaches in business-critical SaaS applications.
01

Monitor for Malicious Files

Extend CrowdStrike FalconDoControl Automated SaaS Security EDR capabilities and potential threat indicators into your SaaS applications to prevent malicious files from causing data breaches from these applications.

02

Find & Remediate

Alert your security teams to malicious files in SaaS applications based on cross-referencing indicators from CrowdStrike, and trigger workflows to remediate access or delete these files.

03

Prevent Malicious Activity

Prevent files with known compromises from being added, stored or accessed by employees or external collaborators from your SaaS applications to stop further compromise.