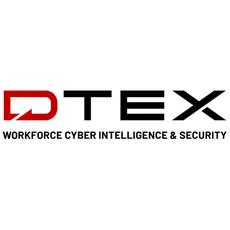 DTEX InTERCEPT Workforce Cyber Security
Built by DTEX Systems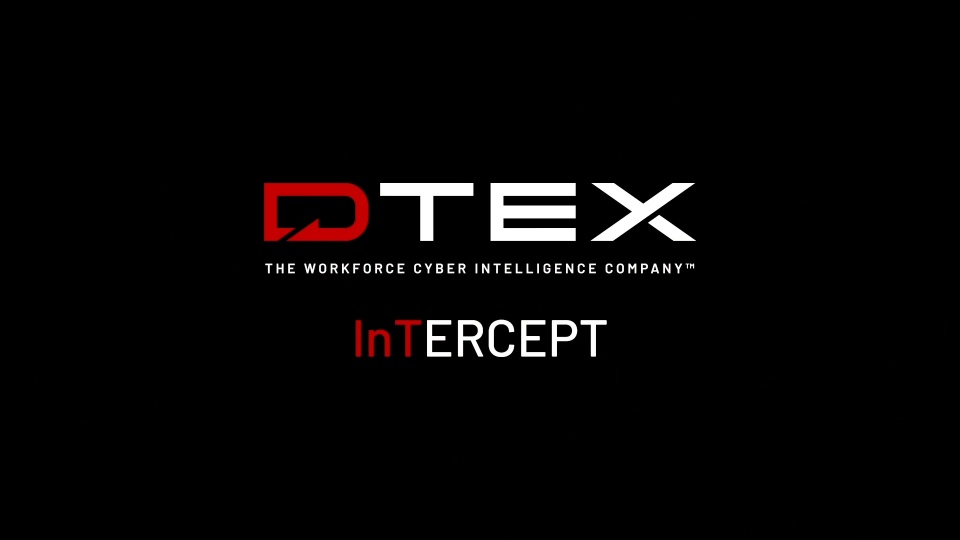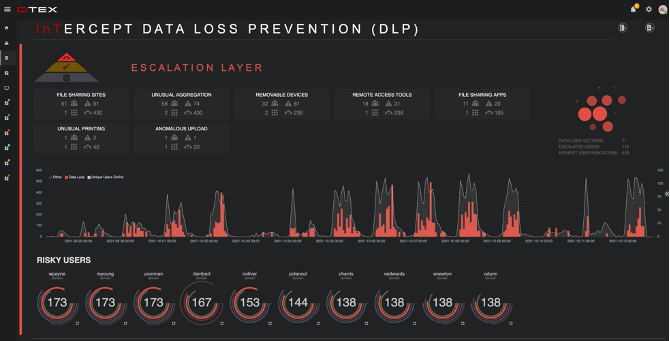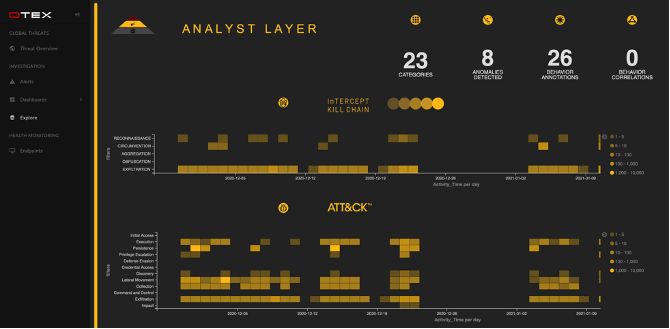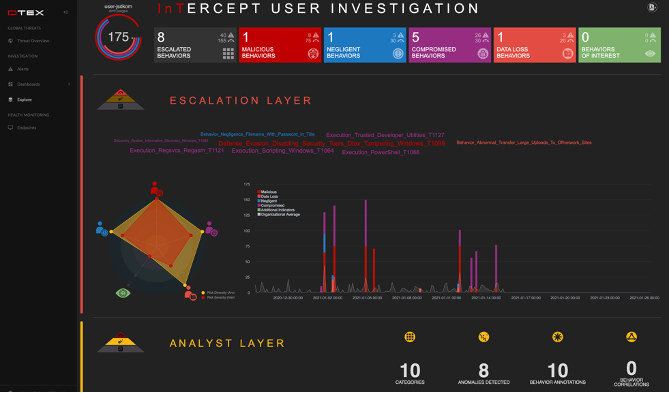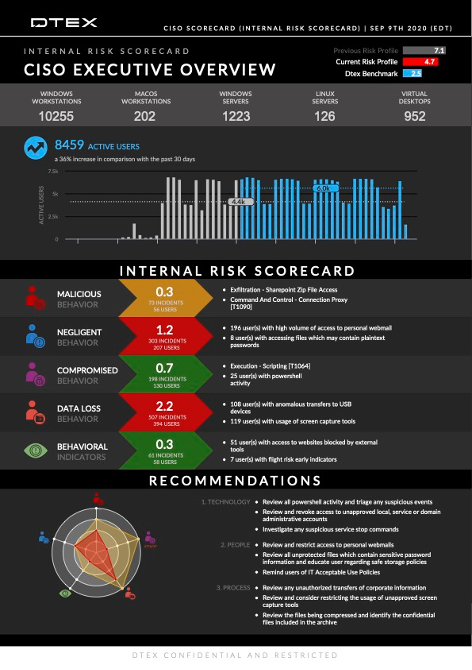 Supercharge the CrowdStrike Falcon platform with human behavioral intelligence & forensics
DTEX InTERCEPT is a first-of-its-kind Workforce Cyber Security solution that focuses on human intent and activity as its core. It brings together the capabilities of Behavioral Data Loss Prevention, Digital Forensics, Insider Risk Management, Remote Worker Security, and User and Entity Behavior Analytics in an easy-to-deploy, extremely lightweight cloud-native platform. DTEX InTERCEPT supercharges the CrowdStrike Falcon® platform by delivering the context and intelligence for potential insider threats, compromised account events or data loss scenarios - without invading a user's personal privacy.
01

Behavioral Data Loss Prevention

Highly actionable, user behavior focused data utilization intelligence to protect regulatory-mandated and valuable IP data movement on and off network in use, at rest, in transit from leaving the organization.

02

Digital Forensics & Incident Response

Human telemetry complements CrowdStrike Falcon Forensics to provide user-centric, pre-incident behavioral evidence that fills in gaps in context and 'intent.'

03

Insider Threat Detection & User Lockout

Anonymously identify what users are engaging in malicious, negligent, and compromised behaviors and immediately lock out a user to prevent data exfiltration.

04

Work-From-Home (WFH) Engagement Monitoring

Anonymously compare the processes of team members alongside one another to evaluate productivity, balance workloads, spot abnormal activities and support team members to increase productivity.

05

Shadow IT/ Unwanted Applications

Identify the most used and least used apps in an environment, evaluate necessity and risk, and to identify potential licensing issues.