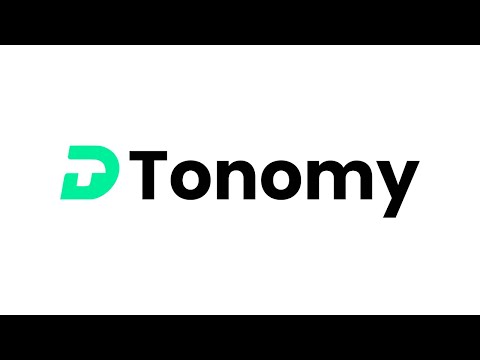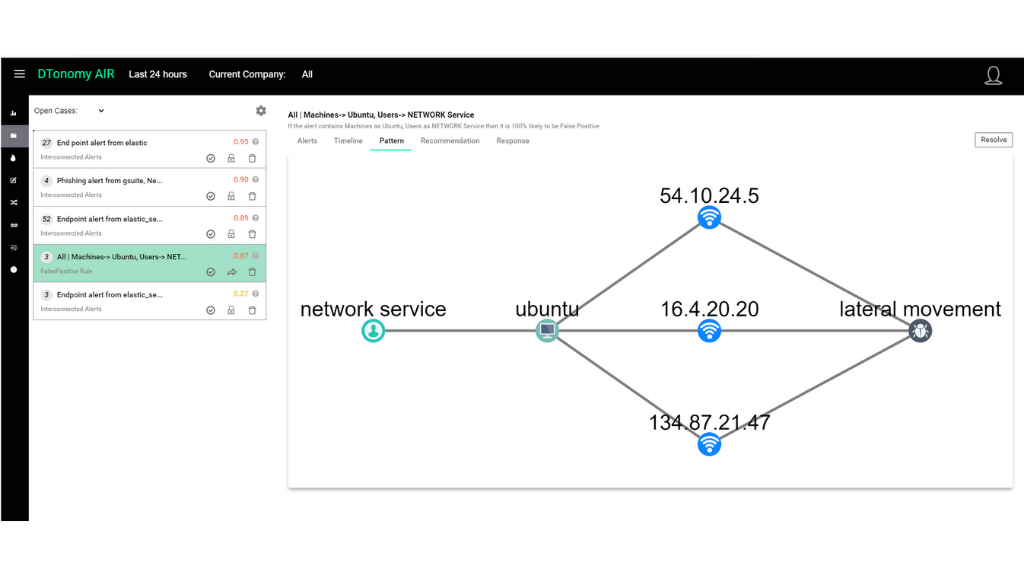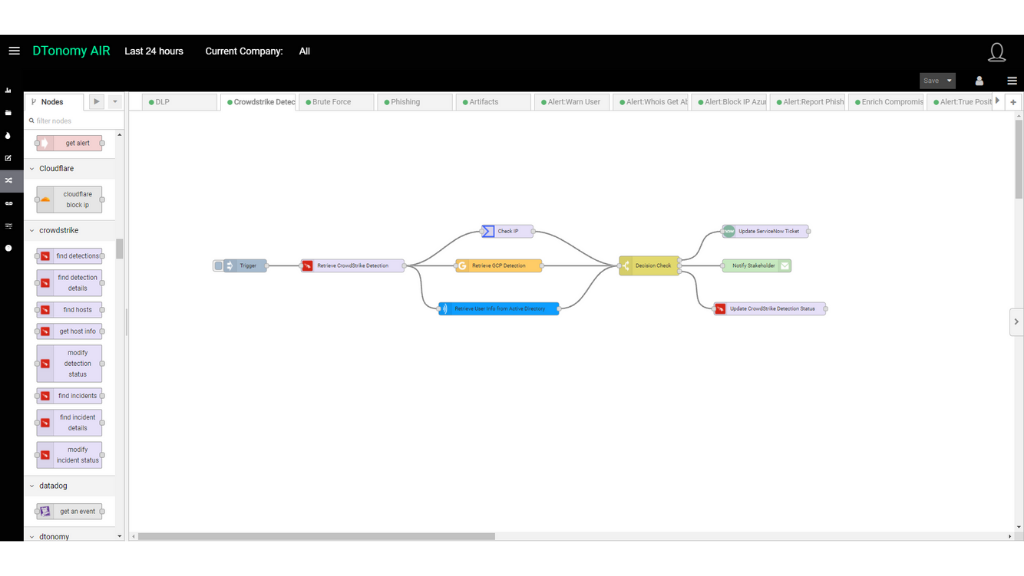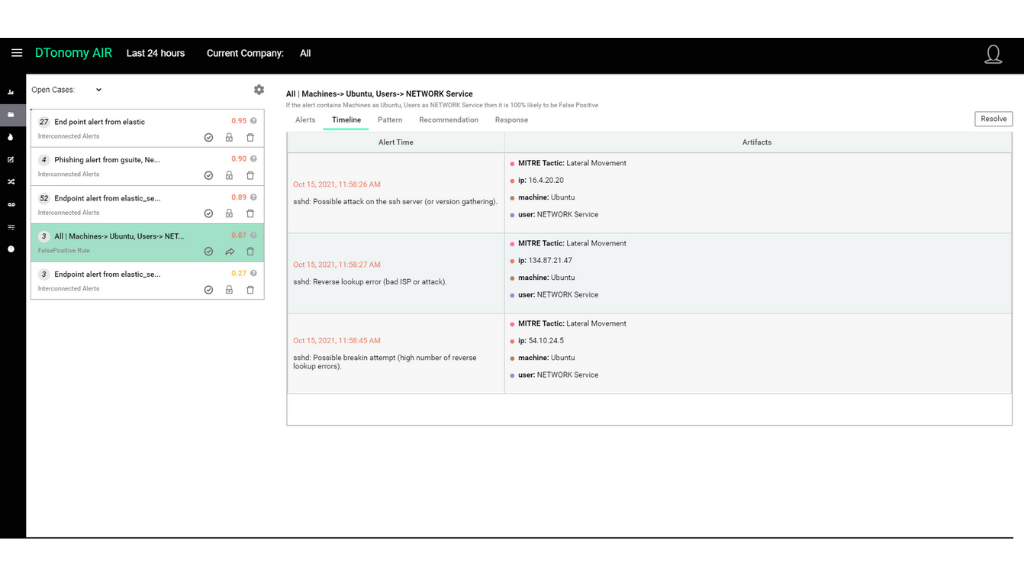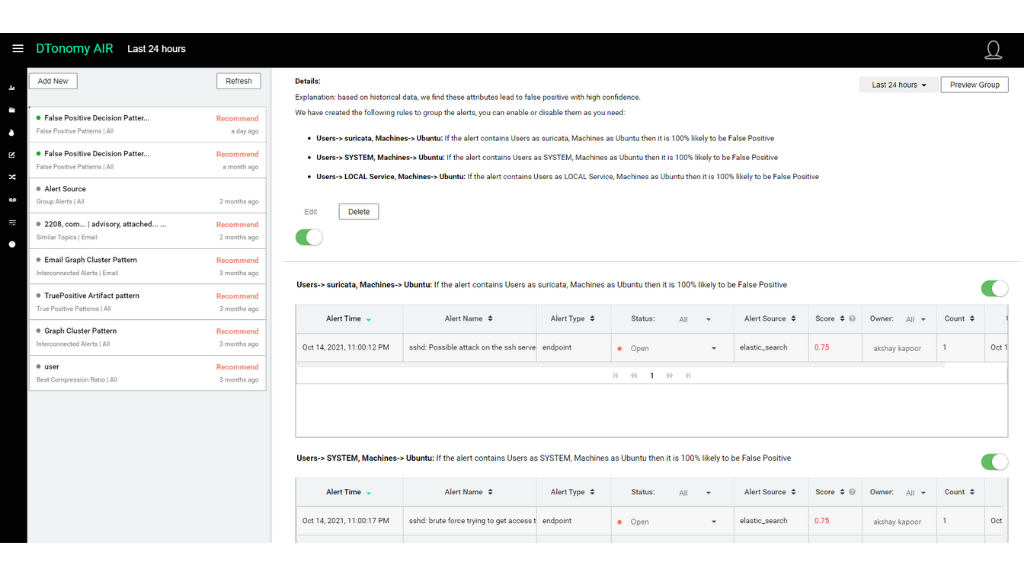 AI-based security analysis
Security analysts are faced with a variety of security alerts from different tools in their environment and are concerned about uninvestigated security incidents. Instead of spending hours wading through oceans of false positives, DTonomy's AIR platform (AI-based analysis and response) enables your security team with tools that: reduce false positives through adaptive learning, reduce false negatives via continuous alerts correlation and context building, speed analysis with intuitive visualizations of automatically cross-correlated groups of alerts, and automate repetitive analysis and response processes.
01

Rich Context

Query CrowdStrike® to find hosts/detections/incidents that will enrich investigation on alerts from other environments.

02

Timely Synchronization

Update status on CrowdStrike to make sure everything is in-sync.

03

Automate Response

Orchestrate remediation actions for thorough incident response.