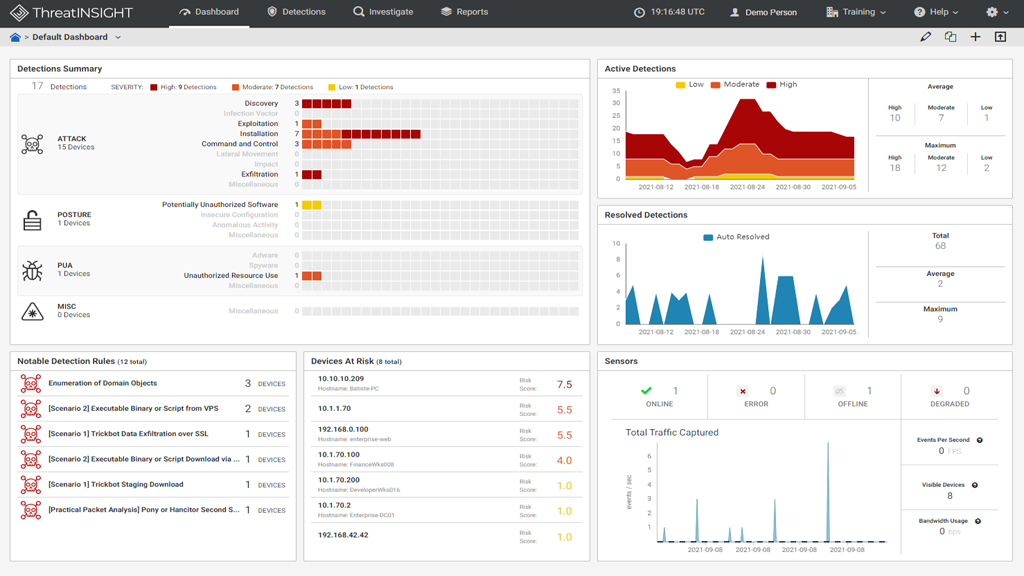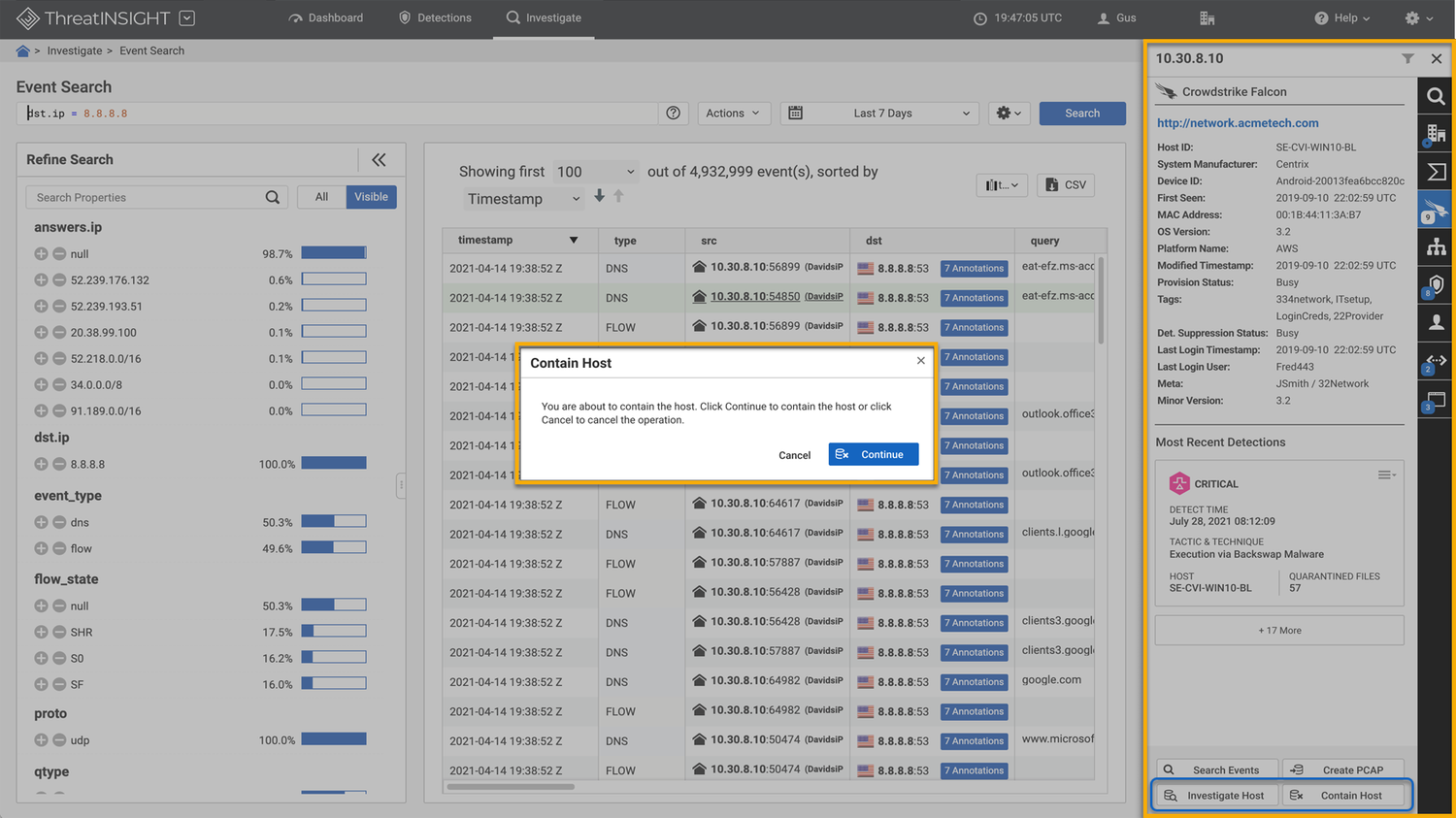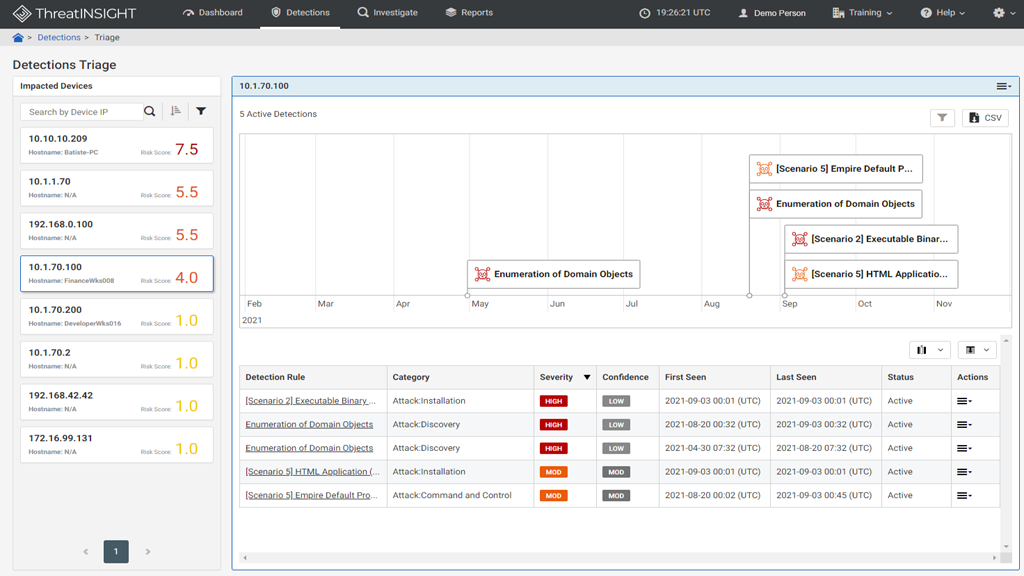 Fully unified detection and response
Gigamon has partnered with CrowdStrike to provide users with a fully unified detection and response solution for active threats. The seamless cloud-to-cloud integration between Gigamon ThreatINSIGHT and the CrowdStrike Falcon® platform ensures the right data is available at the right time to the right people from within the ThreatINSIGHT console. The integration applies CrowdStrike Falcon® Intelligence threat intel against real-time network traffic for immediate detections. CrowdStrike Falcon® Insight XDR detections also appear alongside ThreatINSIGHT ML and threat intelligence detections for fast adversary identification. Finally, CrowdStrike's rich endpoint telemetry appears alongside ThreatINSIGHT's L2 –L7 network telemetry to speed triage, hunting, and investigations.
01

Close the SOC Visibility Gap

With a simple cloud-to-cloud integration, gain in-depth host and L2-L7 network telemetry in a single console plus visibility to IoT, BYOD, and unmanaged devices where the Falcon agent is not present.

02

Advanced Adversary Detection

Correlated Gigamon and CrowdStrike detections and threat intelligence with ThreatINSIGHT on live network traffic and machine learning.

03

Rapid Response and Containment

Efficient and effective access to data and tools for hunting and investigation, and easy containment of compromised hosts in real-time from within ThreatINSIGHT's single console.