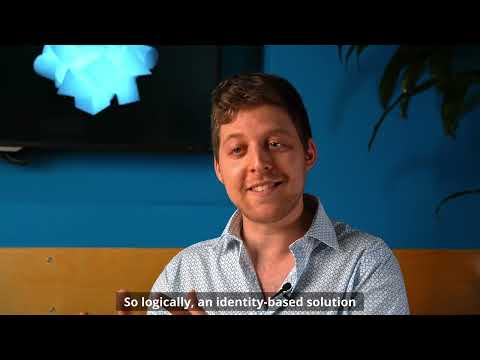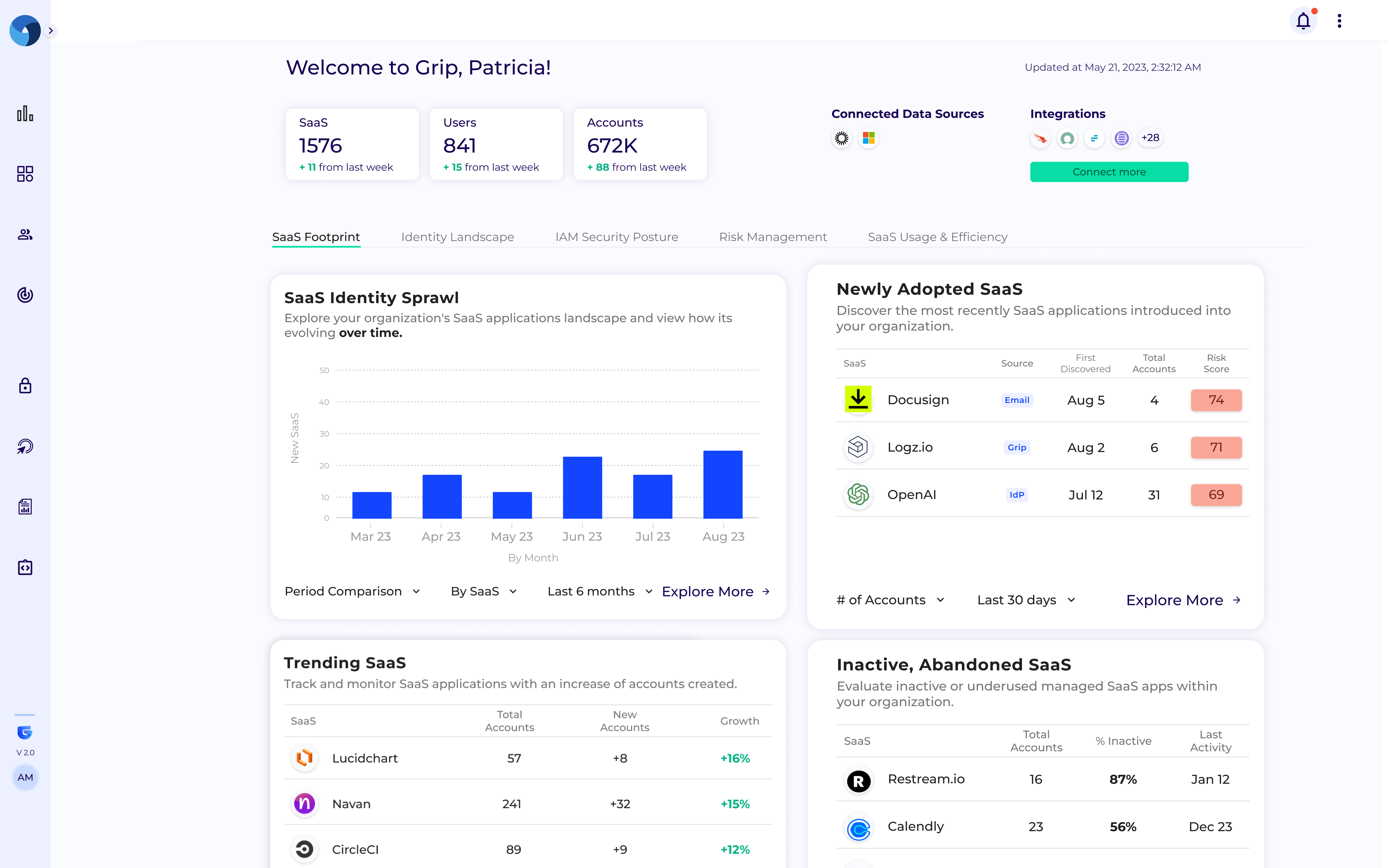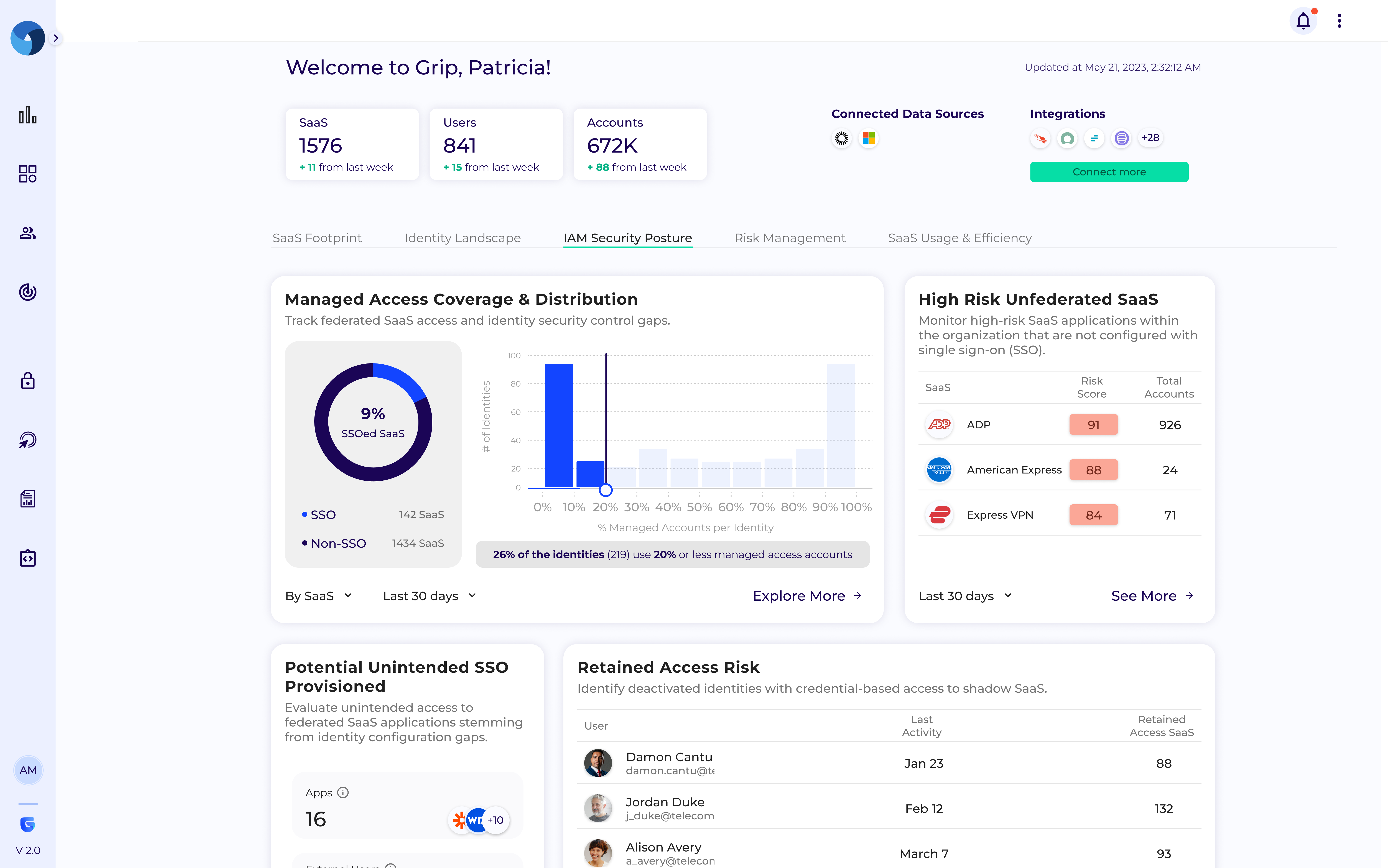 Neutralize identity attacks, stop SaaS breaches
Grip's AI-powered discovery, enables security teams to map their SaaS-Identity attack surface, quantify and prioritize risks, and automate actions for protection across the enterprise. Grip's integration with CrowdStrike Falcon® Identity Threat Protection enables security teams to uncover high-risk and potentially damaging combinations of access, authentication, permissions, and identity threats pinned to web apps and SaaS services.
01

Respond to SaaS breaches

When a SaaS provider is breached, easily pinpoint where identities are impacted and see related user risk based on Falcon Identity Threat Protection data.

02

Intelligent access control

Improve visibility into identity risk with SaaS-Identity risk assessments and user access reviews in the Grip platform enriched by identity detections and scoring ingested from CrowdStrike.

03

Orchestrate response

Automate identity security workflows and actions based on CrowdStrike identity risk signals, including revoking access or decommissioning risky SaaS services, to simplify operations and accelerate response.