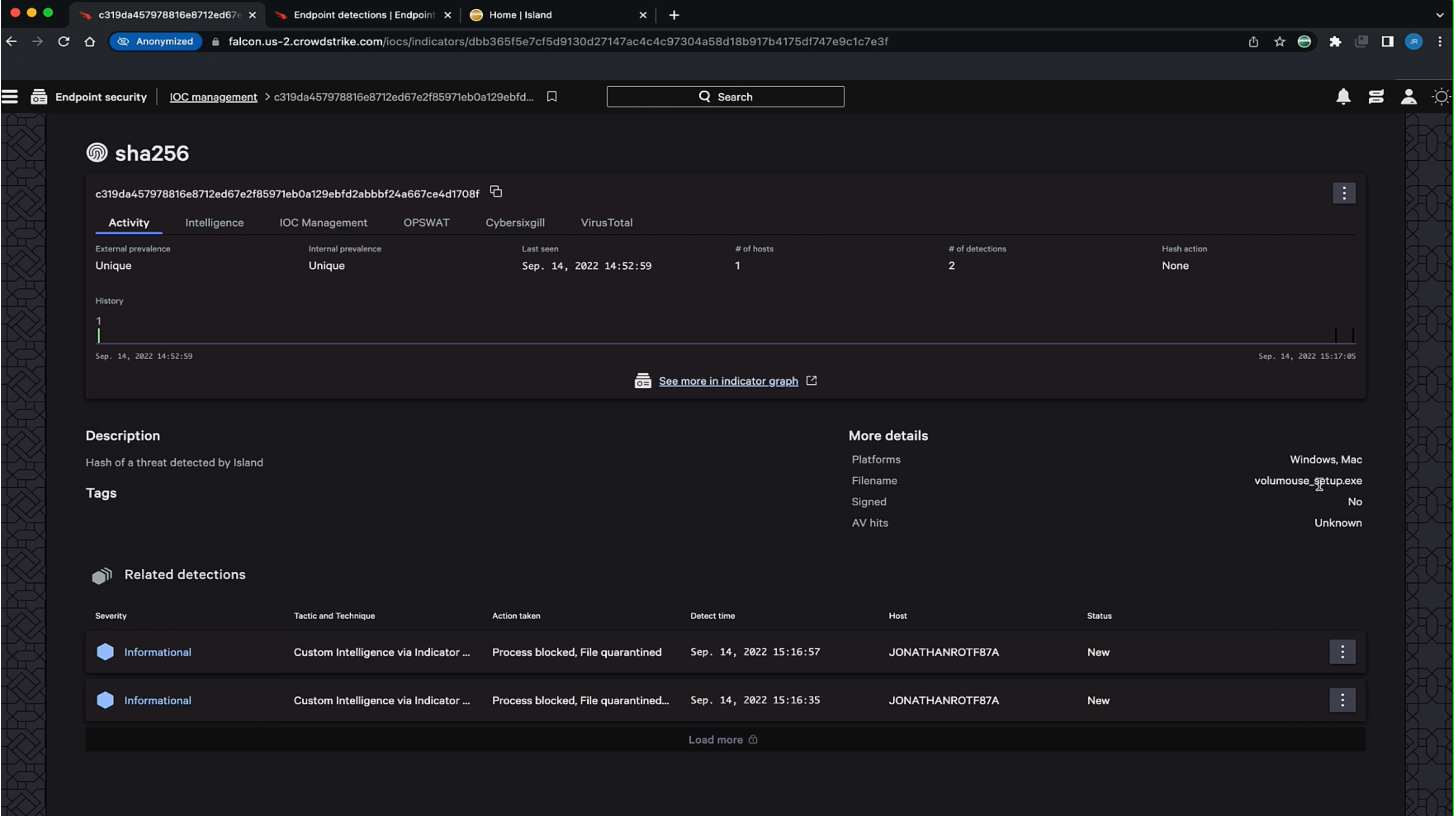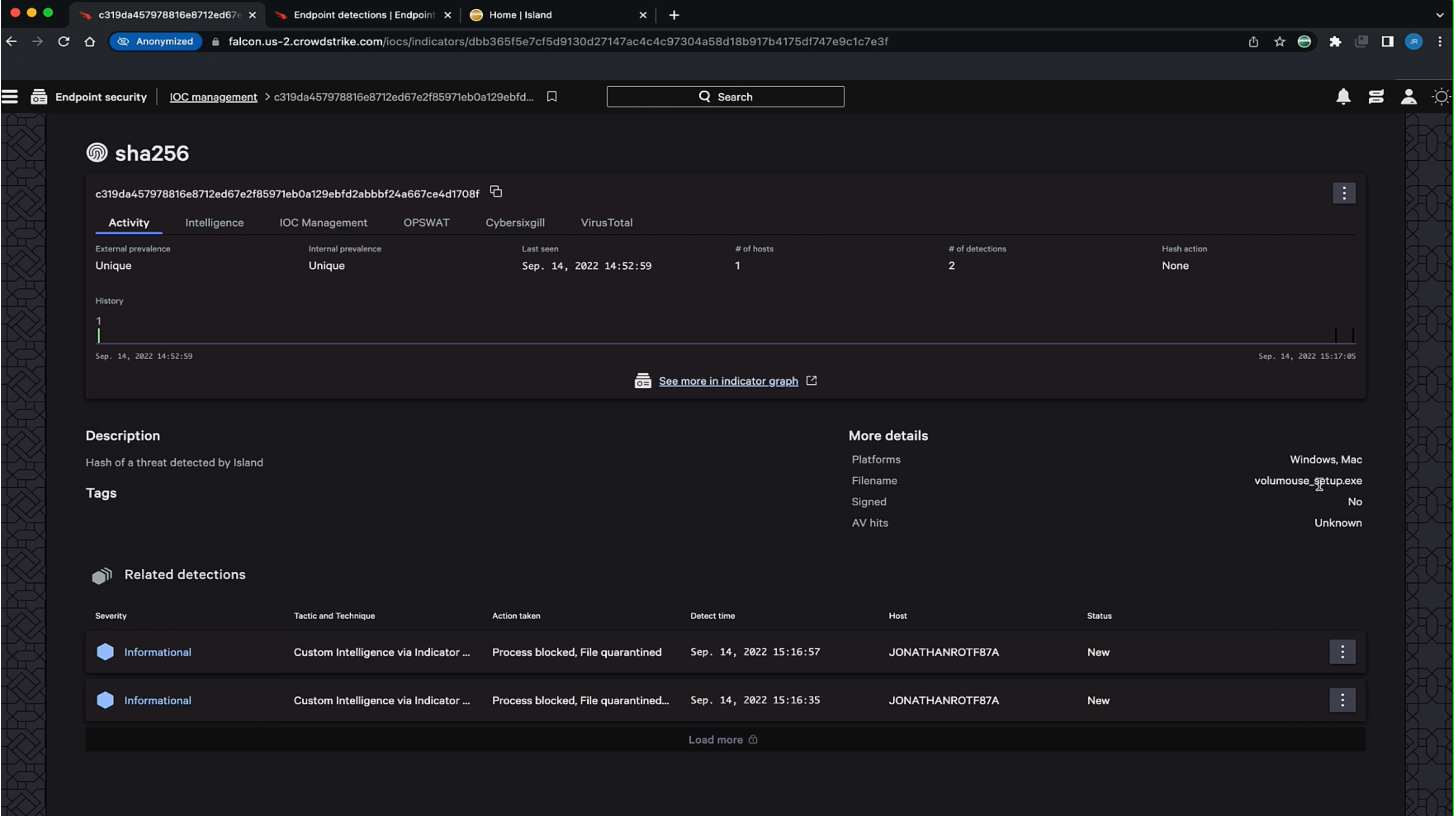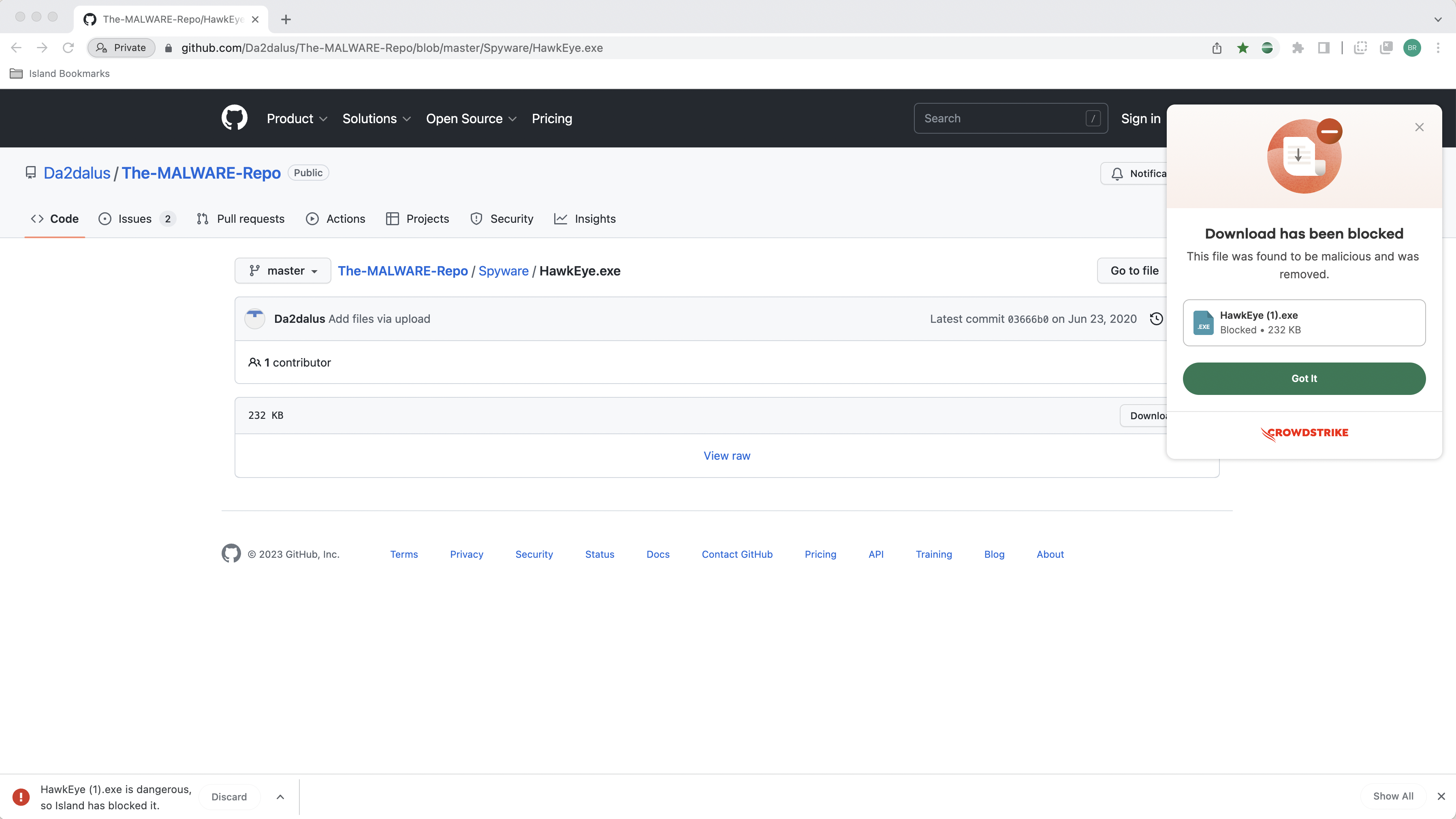 Reimagining what the browser can do for the enterprise
Island reimagines what the browser can be. By taking in the needs of the enterprise, Island delivers a positive impact on every layer of cybersecurity and critical IT functions, while improving the end user experience and productivity. Island integrates with the CrowdStrike Falcon® platform to provide fine-grain policy control over every facet of a user's interaction with a web application, giving the enterprise limitless visibility, control, and compliance with their most critical applications. Island draws enriched threat intelligence from the Falcon platform to make informed, real-time decisions based on suspicious behavior for actions like file downloads and uploads without slowing down the user workflow. The Island integration with this threat intelligence and sandboxing allows your team to easily identify, evaluate and block malicious files or content, empowering your team to secure all data and assets simply.
01

Control everything happening inside the browser

Set granular policies for how your apps & data are used so everything stays right where it belongs.

02

See all browser activity in fine detail

Log any and all browser behavior, review screenshots of critical actions, & trace incidents down to the click.

03

Protect against malware downloads and unknown files

By integrating Island with CrowdStrike, users maintain a familiar browser experience while suspicious files are tested and malicious files are automatically blocked.

04

Increase malware intelligence across the enterprise

Easily share malware indicators with Island's built-in malware inspection and feed the hash to be leveraged by the Falcon platform.