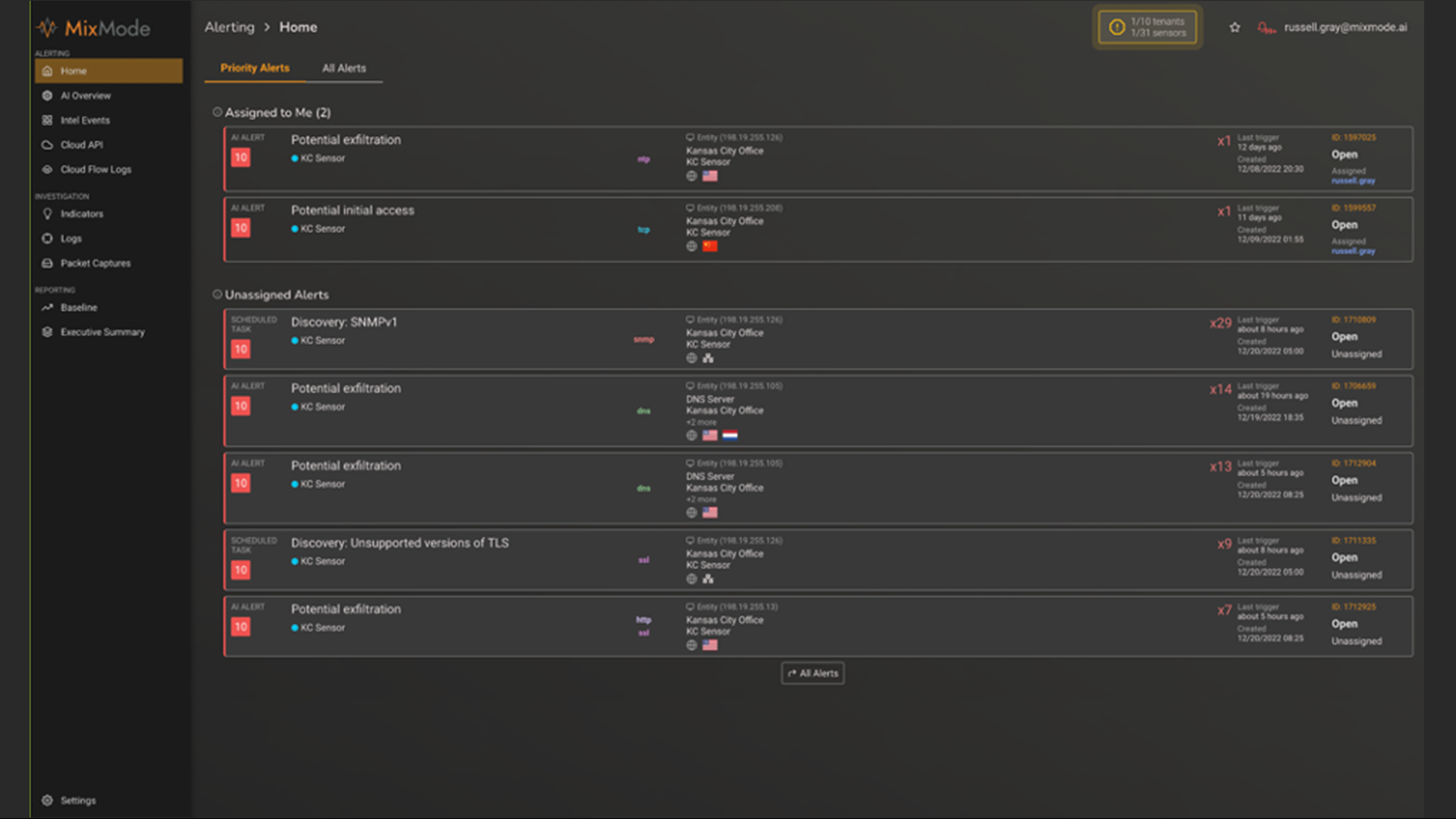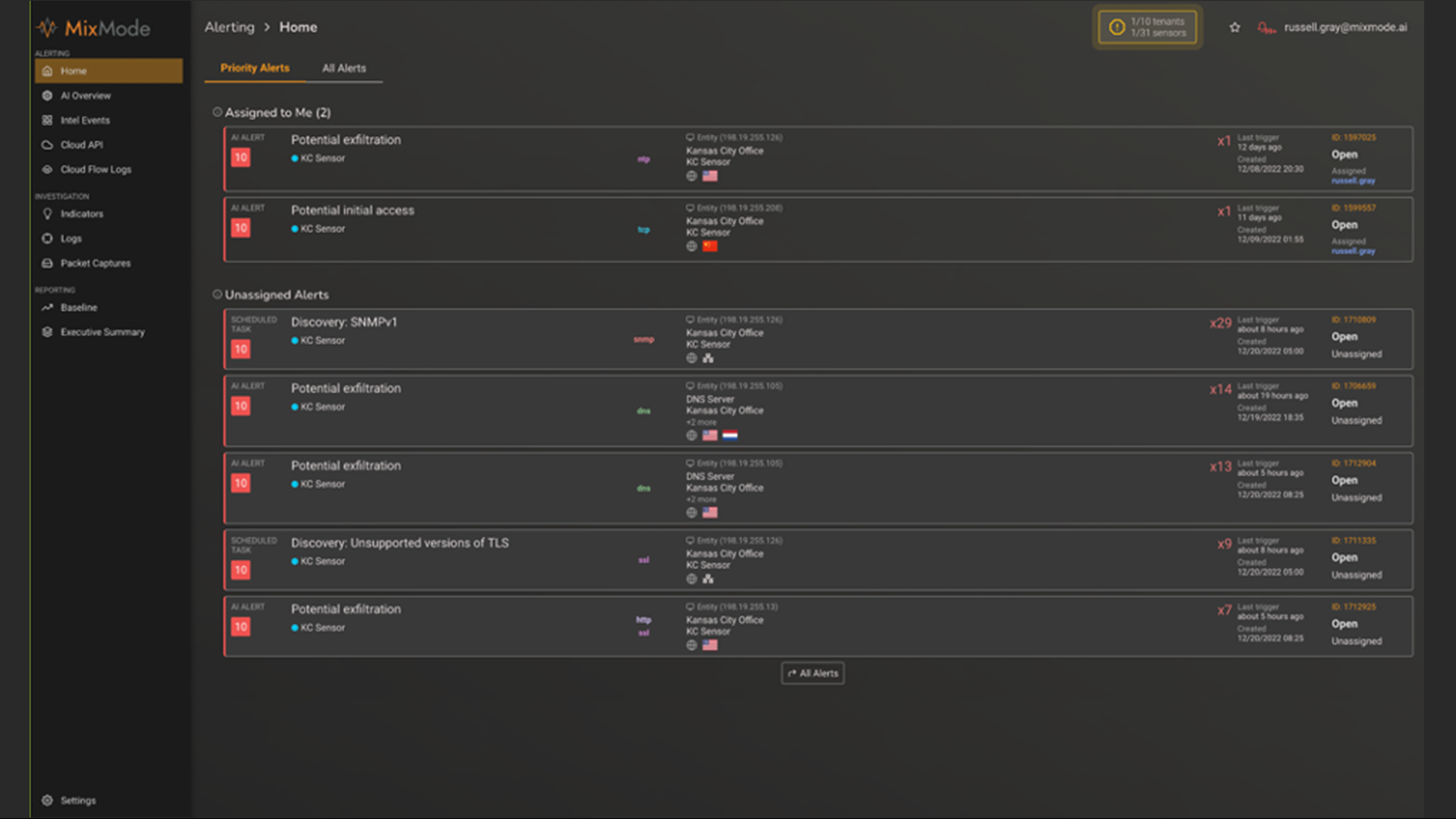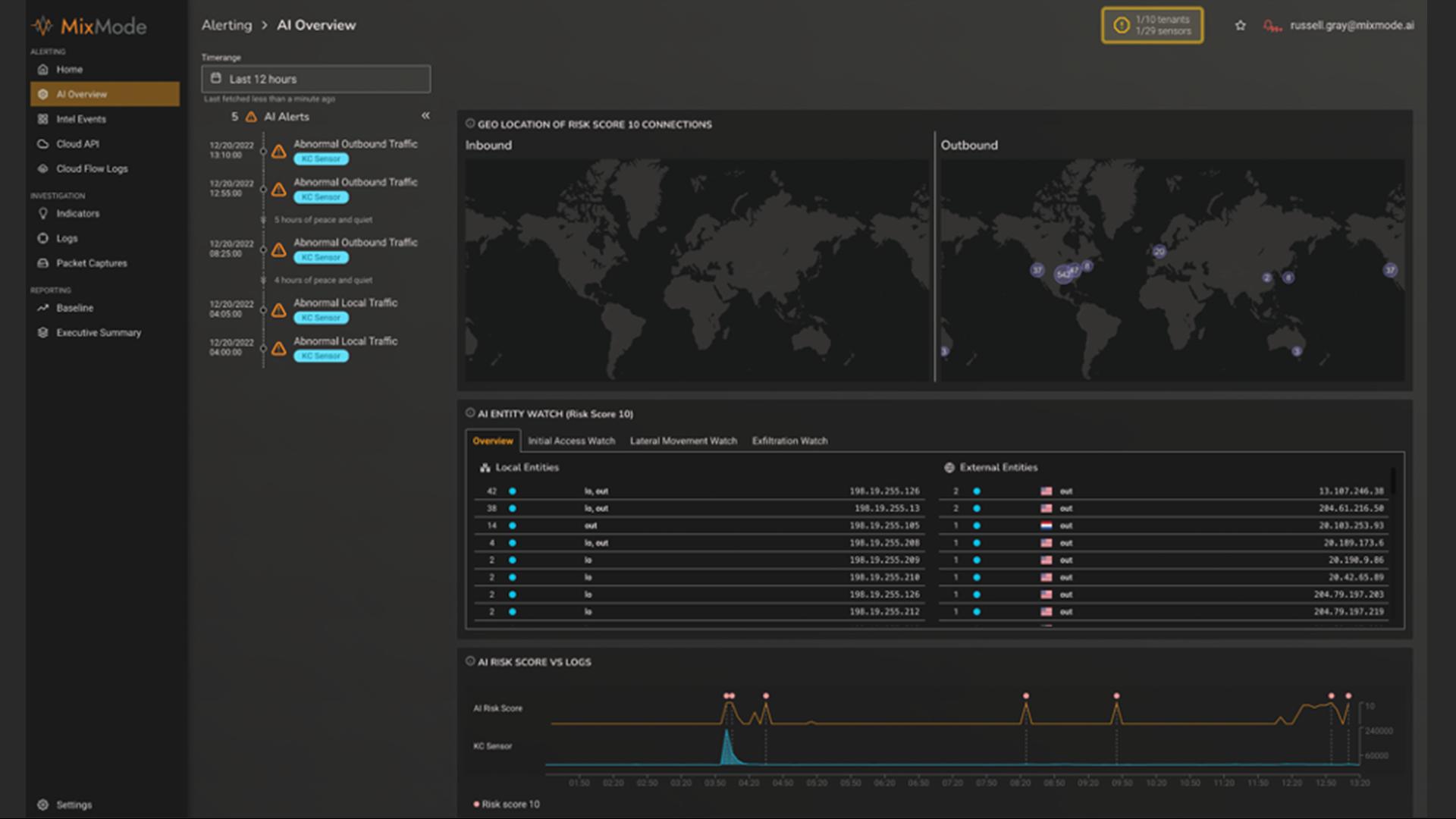 The Cybersecurity Intelligence Layer℠ for the modern enterprise
MixMode is a next-gen threat detection and security analytics platform, serving enterprises with big data environments. MixMode delivers a patented, self-learning platform that acts as the Cybersecurity Intelligence Layer℠ to detect both known and unknown attacks, including novel attacks designed to bypass legacy cyber defenses. This is accomplished in real-time, across any cloud or on-premise data stream. MixMode integrates with the CrowdStrike Falcon® platform by seamlessly ingesting and correlating Falcon security data with your other data sources, providing your team with full visibility of your environment for enhanced detection of novel threats. If MixMode detects a threat associated with an endpoint in your environment, your team can implement a Falcon response action, containing the endpoint to prevent any additional damage.
01

Speed

Get real-time detection and analytics with immediate deployment and actionable results to detect both known and novel attacks - all without requiring rules or historical training data.

02

Scale

Benefit from MixMode's ability to scale to enterprise volumes (e.g. hundreds of billions of records per month) without a heavy lift in compute, supporting cloud, on-prem, and OT, for comprehensive visibility leveraging third wave AI.

03

Efficiency

Light weight, efficient AI deployed in under an hour delivers immediate results with precise alerts to minimize noise, reduce storage, and cut FTE costs. There's no need to write, tune or maintain complex rules.

04

ROI

Protect more while spending less. Achieve more effective, real-time attack behavior detection while lowering total cost of cybersecurity stack ownership.