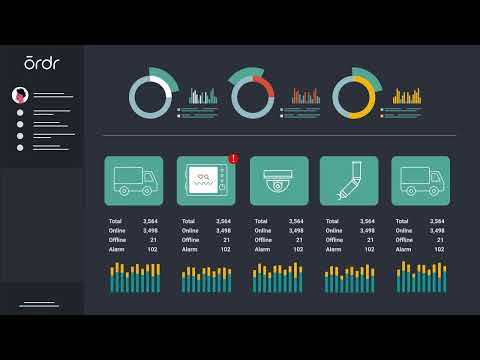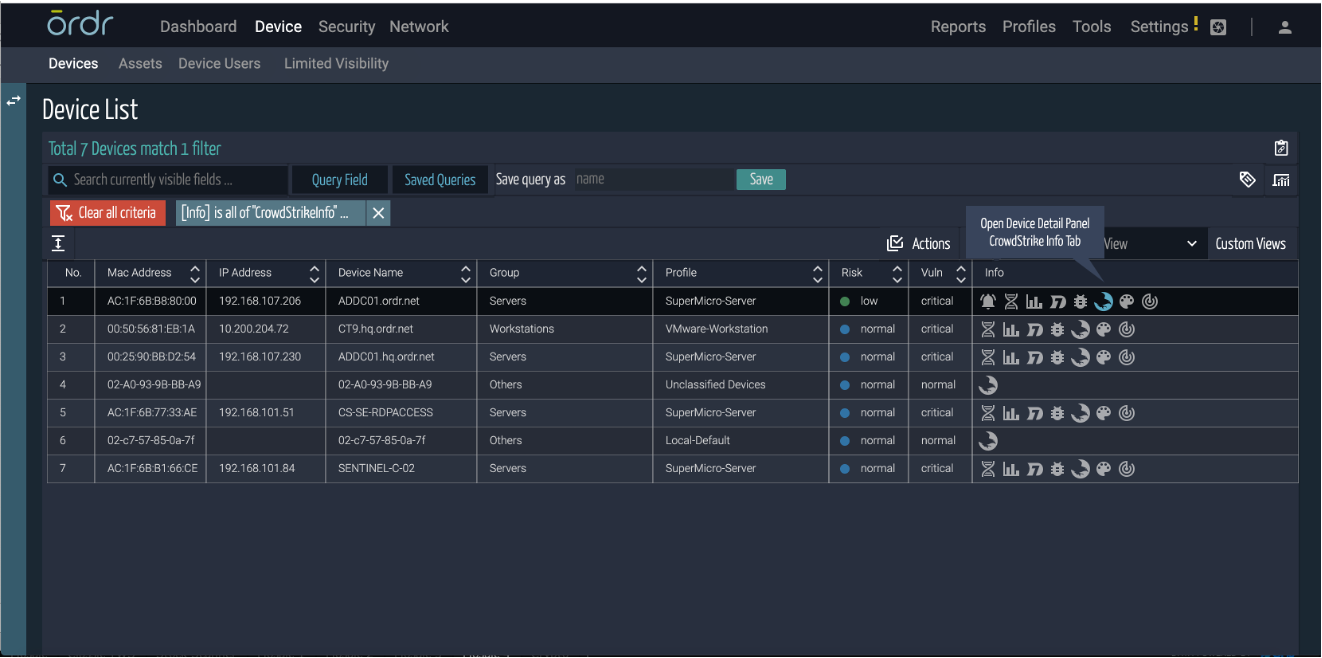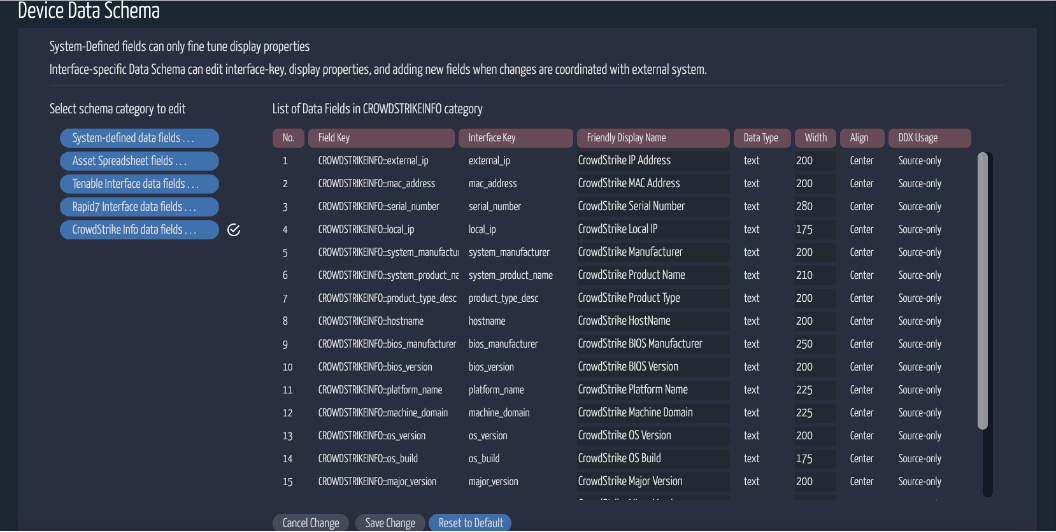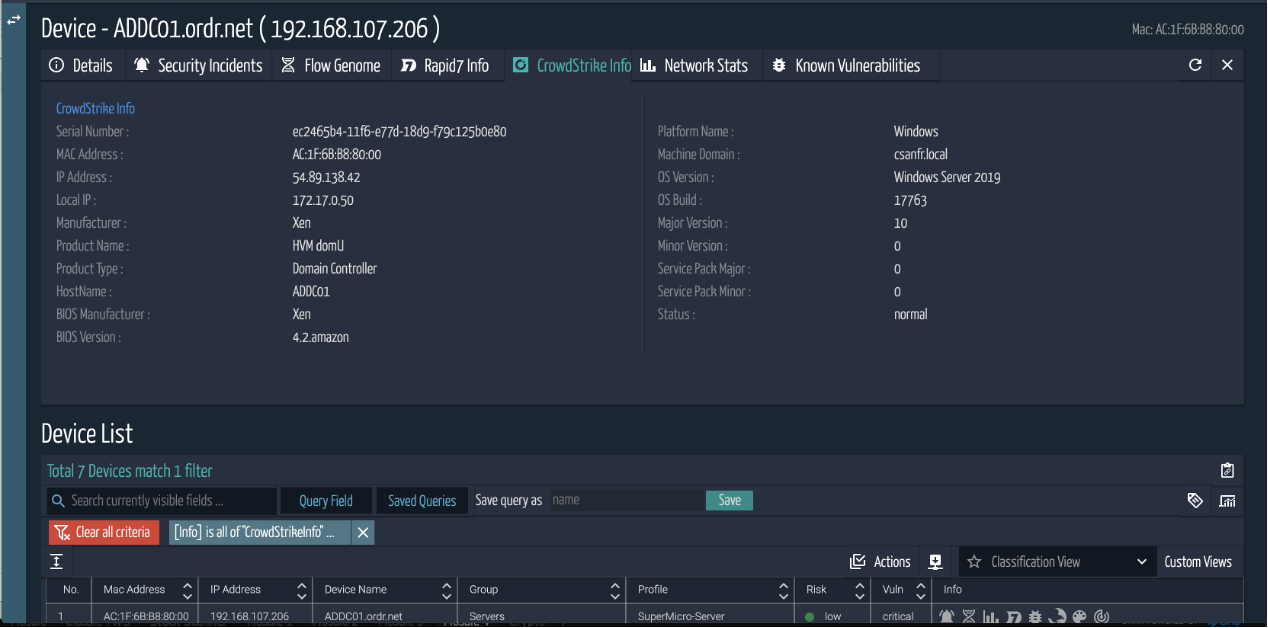 See, know, and secure every connected device
Ordr is a purpose-built platform to discover and secure every connected device - from traditional servers, workstations, and PCs to Internet of Things (IoT), Internet of Medical Things (IoMT), and Operational Technology (OT) devices. Ordr integrates with CrowdStrike® to address connected device security by providing you with visibility of devices, insights into vulnerabilities, and the ability to mitigate active threats and proactively improve protection.
01

Maintain an up-to-date view of all connected devices

Combine CrowdStrike device data with automated device discovery capabilities from Ordr to automate and centralize discovery for all managed, unmanaged, and newly connected devices.

02

Gain a comprehensive understanding of device risk

Combine CrowdStrike device details with granular insights from Ordr that include network activity for each device to Identify devices with known vulnerabilities as well as devices that are exhibiting risky or malicious behavior.