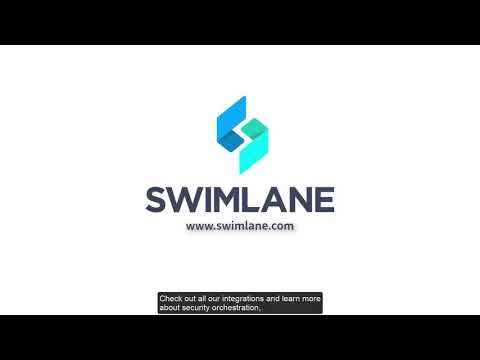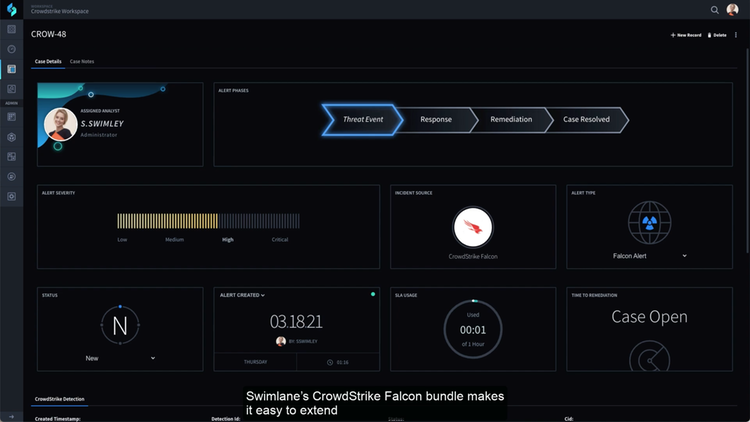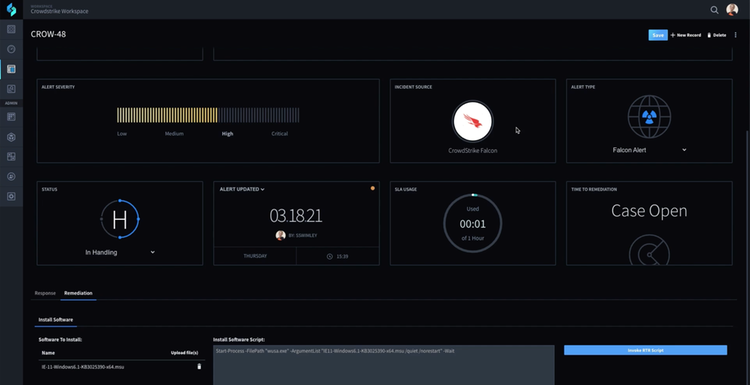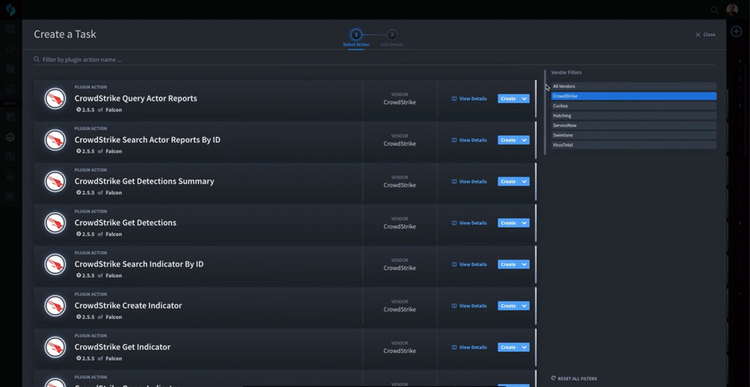 This Swimlane and CrowdStrike® integration boost enterprises' response capabilities, enables automated use cases, and centralizes case management across connected security products.
Swimlane's SOAR platform integrates with CrowdStrike to enrich data, orchestrate your security tools and automate incident response processes. This delivers better threat response capabilities with significantly faster mean time to resolution without adding overhead. Swimlane was founded to deliver scalable innovative and flexible security solutions to organizations struggling with alert fatigue, vendor proliferation and chronic staffing shortages.
01

Troubleshooting an endpoint related issue can be daunting

Using Swimlane & CrowdStrike, you can overcome this challenge by introducing automation to gather diagnostics and relevant data while coordinating with multiple business units. By automating this process your security and IT teams can focus on more important issues and threats to their environment.

02

Organizational silos within IT and Security make incident response difficult

Using Swimlane & CrowdStrike, you can overcome this challenge by introducing the automation of a predefined workflow and the orchestration of your other tools. This combination enables Swimlane to carry out a machine-speed response to any CrowdStrike Falcon® Insight threat detection to dramatically reduce MTTR and resources required during an incident.

03

Investigation of IOCs is time consuming

By using Swimlane in conjunction with CrowdStrike, a very simple email-based alert can lead to rapid response and immediate investigation of these events. By combining SOAR with CrowdStrike's Real Time Response, you can investigate and interact directly with the endpoint.