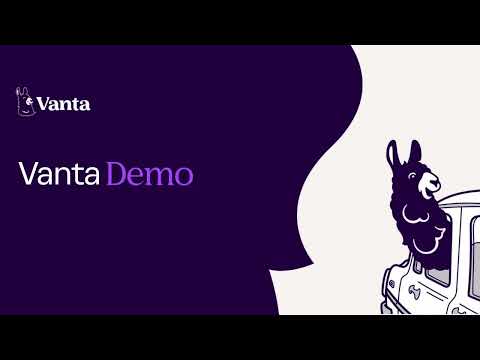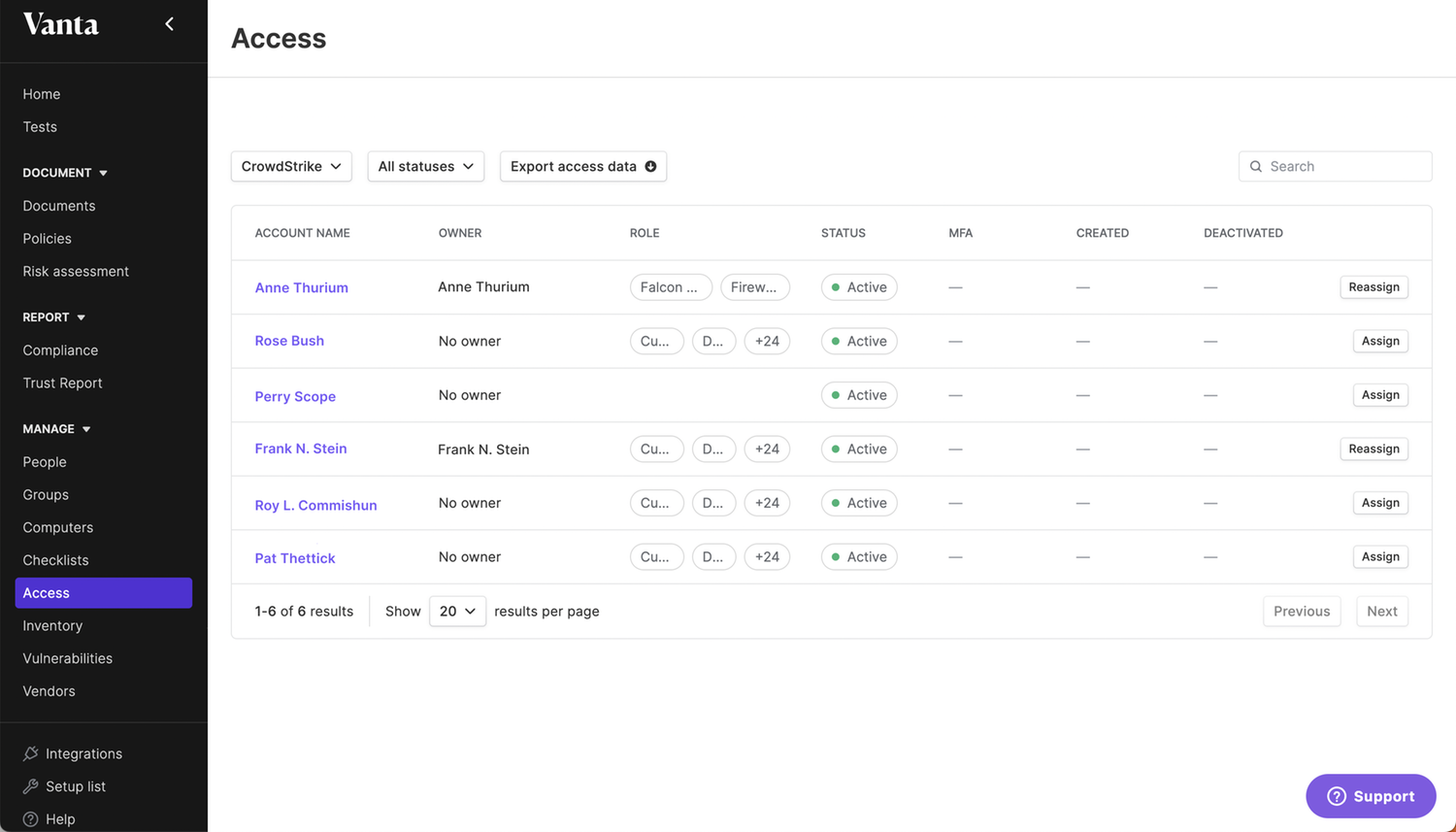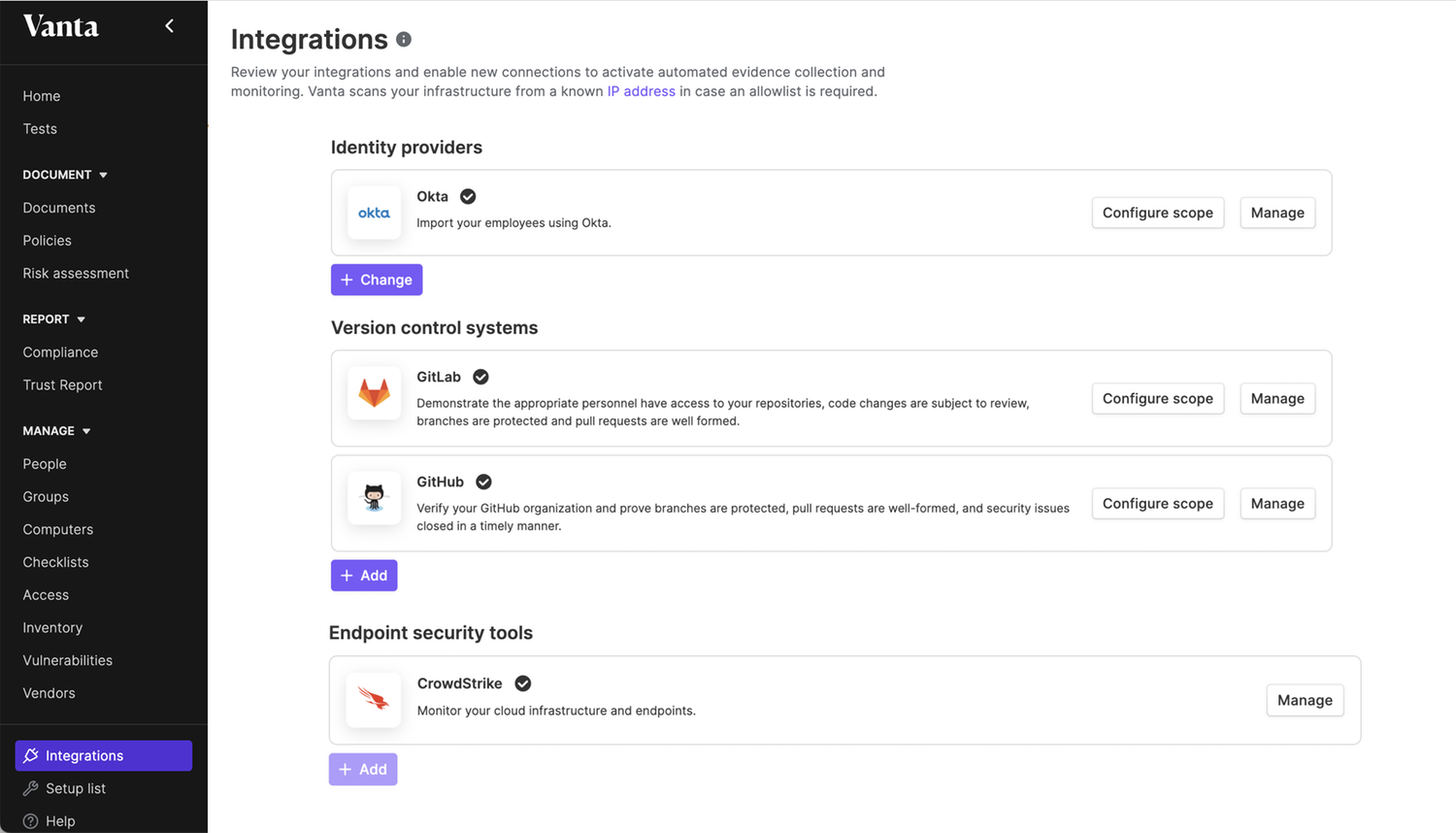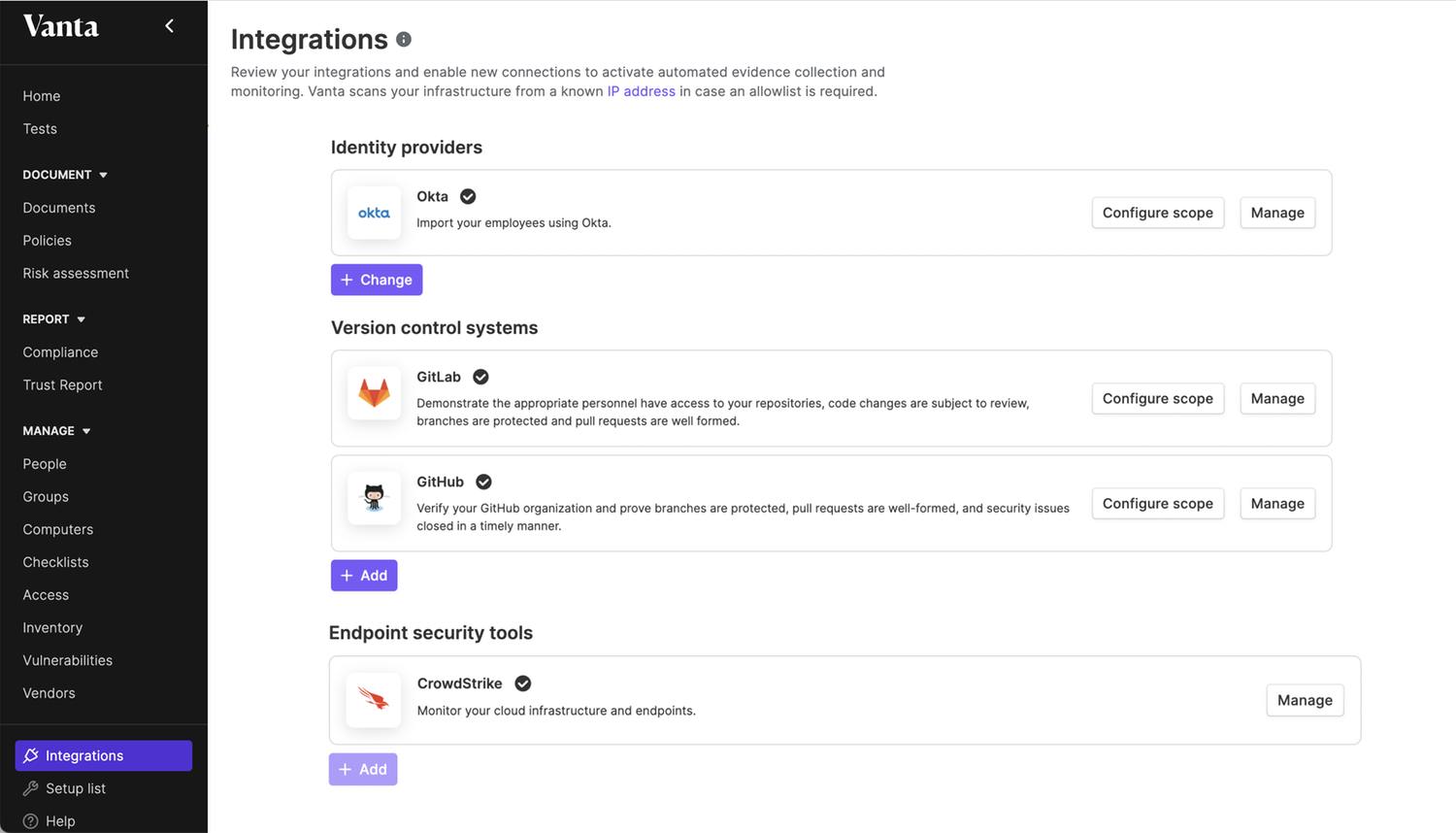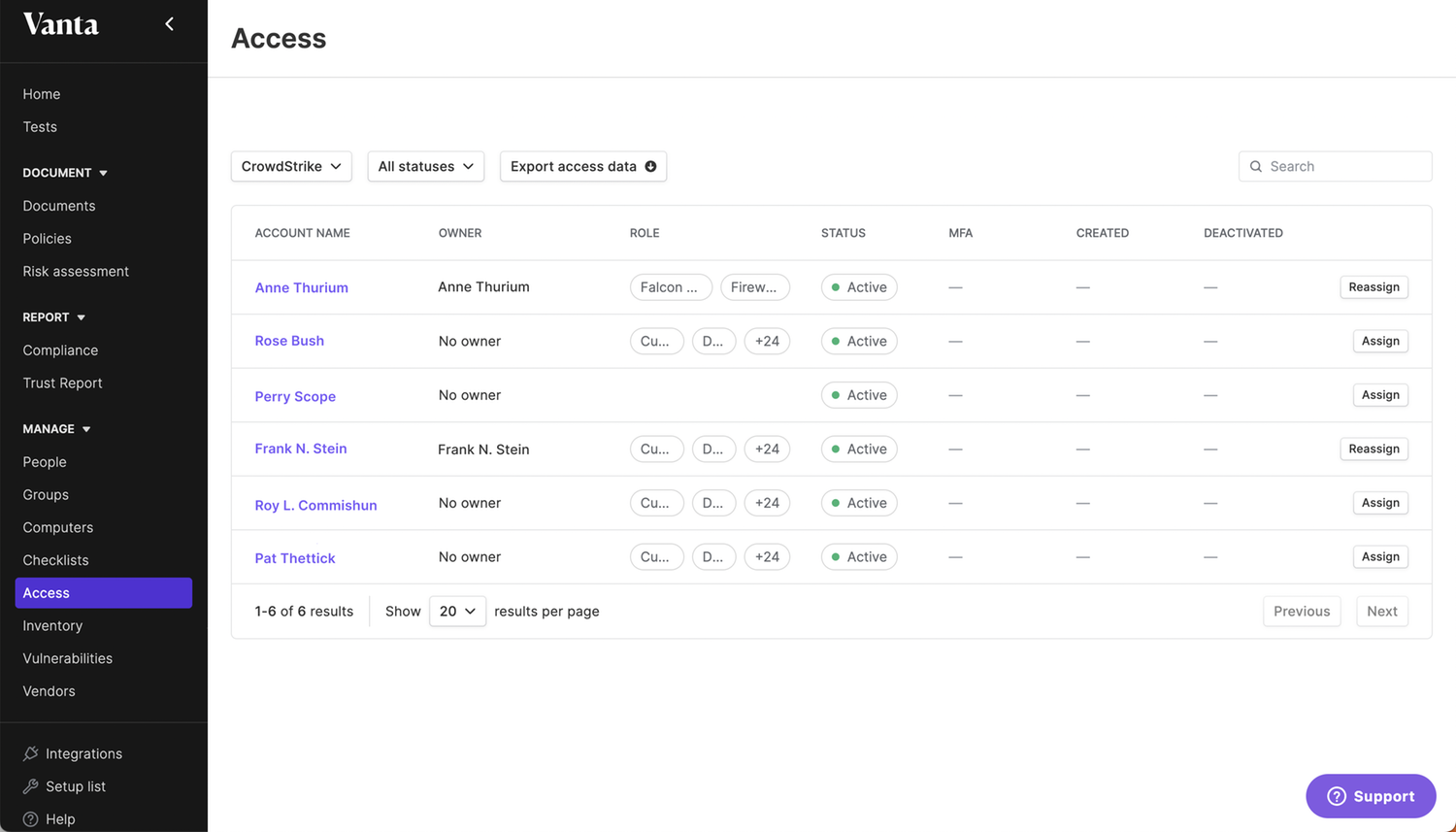 Get to know Vanta
Vanta helps you scale security practices and automate compliance for the industry's most sought after standards - SOC 2, ISO 27001, HIPAA, PCI DSS, GDPR, and CCPA. By integrating Vanta with the CrowdStrike Falcon® platform, your team gains enhanced access management capabilities, helping you manage and ensure policy compliance of user access to the Falcon platform. With Vanta and CrowdStrike, you can simplify your security with robust visibility of user access and automated compliance checks.
01

Gain better visibility

See which users are authorized to access your CrowdStrike instance, which roles these users are assigned and their status.

02

Enhance detection of policy violations

Run tests to ensure that Falcon users have been linked with users in Vanta, and ensure those users are removed from the Falcon platform when off-boarded.

03

Empower security teams

Vanta's continuous monitoring and compliance automation provides the context needed to empower security teams to work smarter and keep the organization secure and compliant at all times.