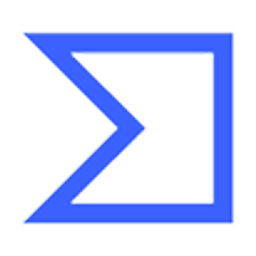 VirusTotal Threat Context Enrichment
Built by VirusTotal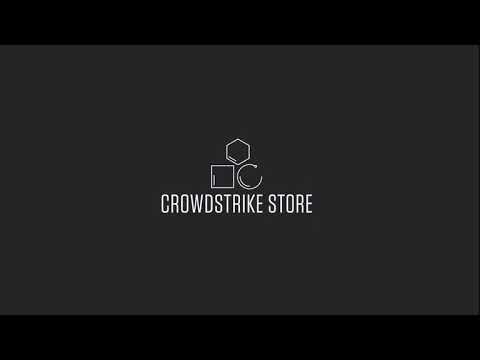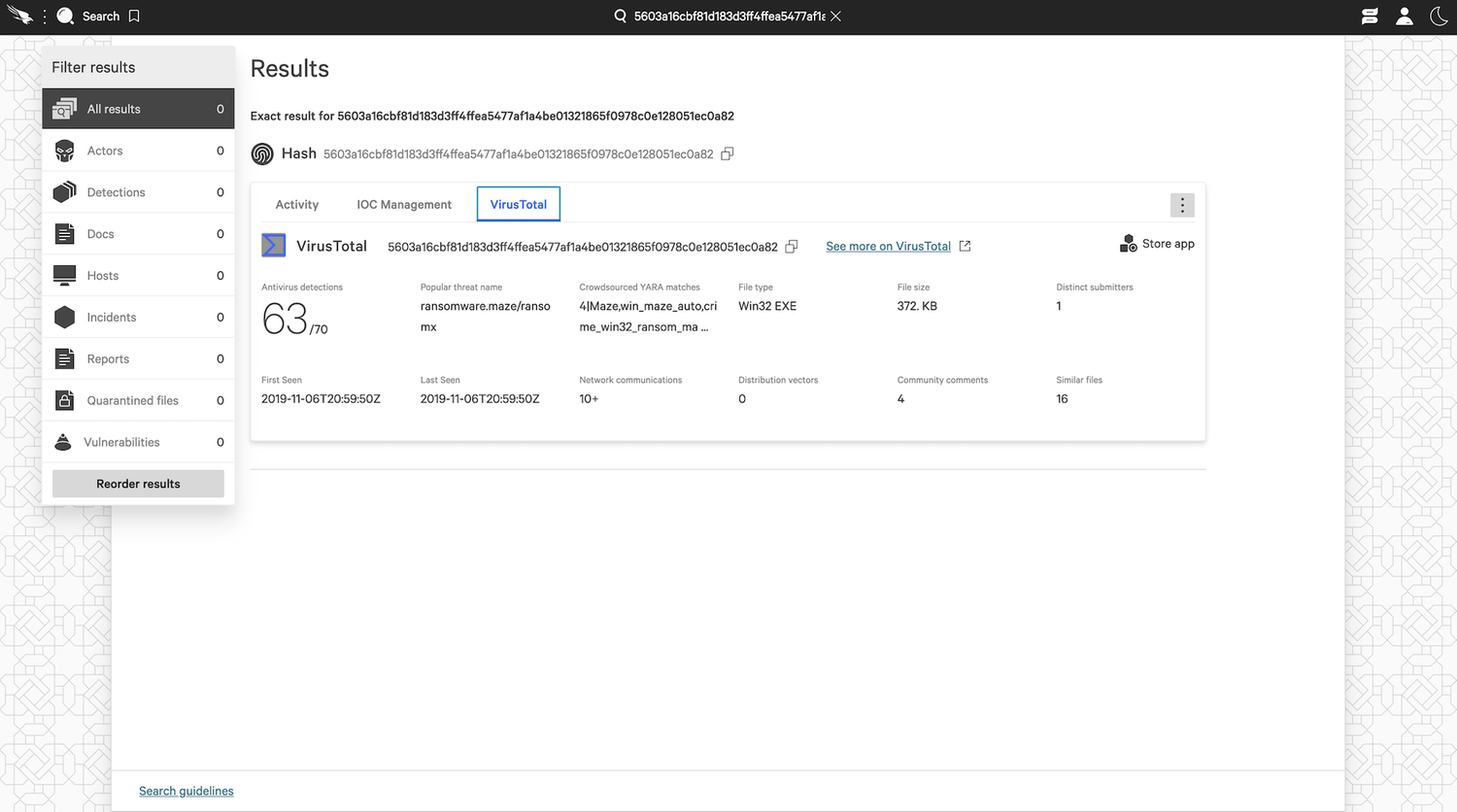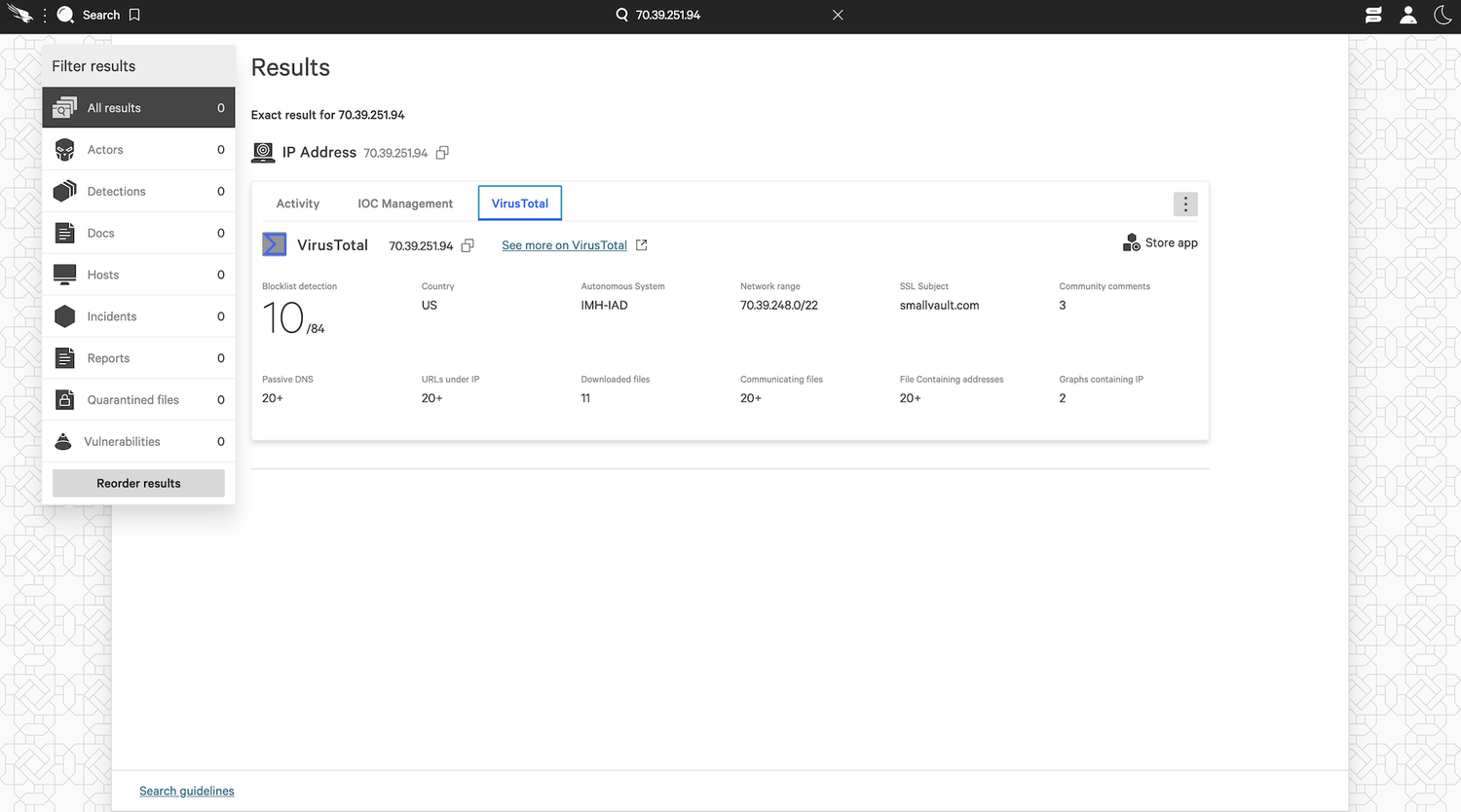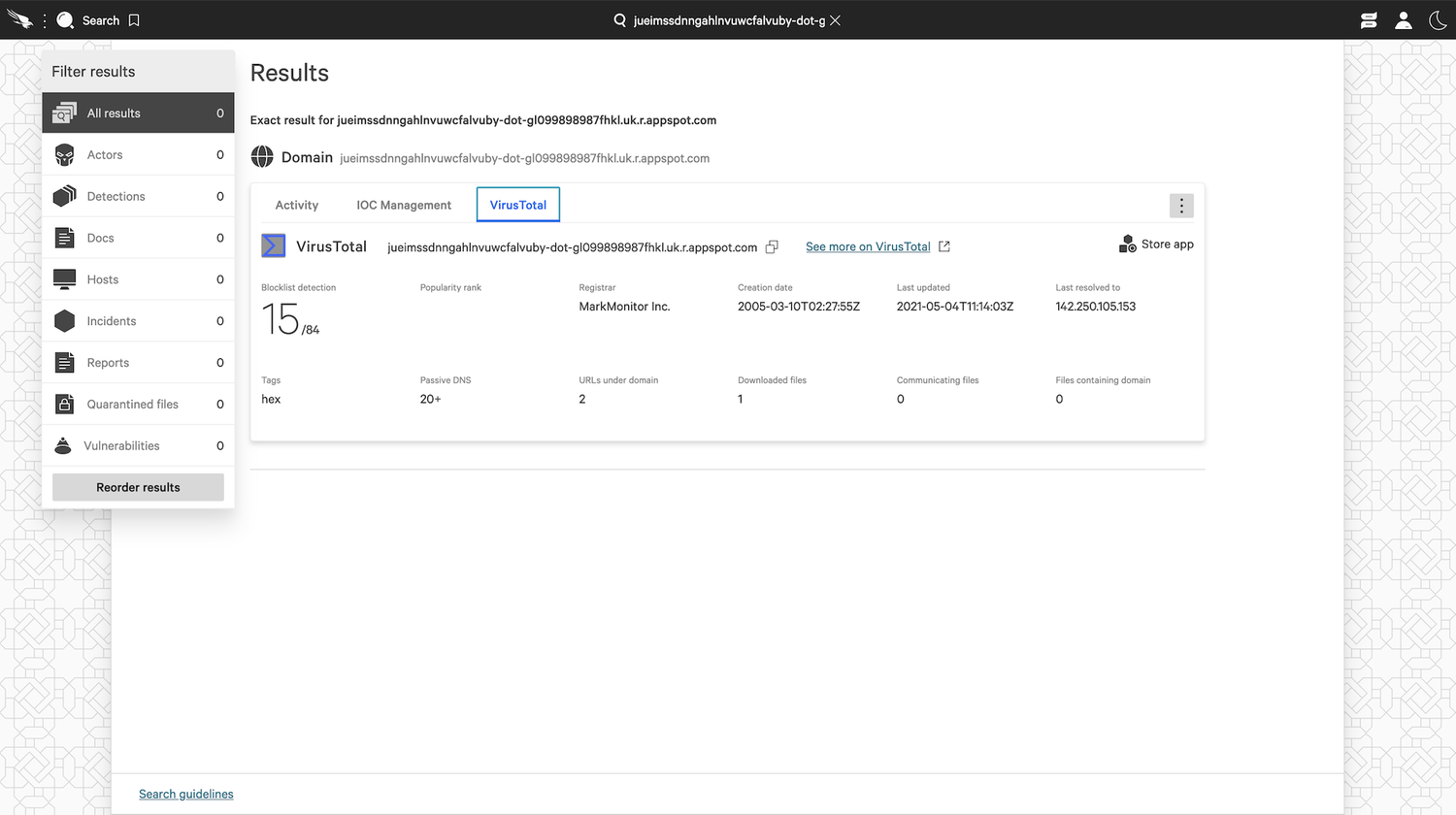 Rich, interlinked, and close to real-time crowdsourced malware corpus
VirusTotal integrates with CrowdStrike Falcon® platform to provide all the needed context around any suspicious activity to help accelerate threat detection and response. Get all the actionable data you need for any observable and use it to quickly pivot and find related artifacts and indicators.
01

Automate alert triage and false positive remediation

Gain access to security data coming in from over 70 security vendors, increasing accuracy and reducing alert fatigue.

02

Expedite and augment incident response

Instantly pivot to related infrastructure and identify IOCs to feed your SIEM and network perimeter defenses.

03

Discover unknown threats, take preventative measures

Eliminate blind spots with automatic IOC feeds derived from dynamic campaign monitoring.

04

Track adversaries and implement proactive defenses

Profile adversaries and conduct proactive TTP-based hunts and automatically generate detection rules that can be deployed in your EDR.