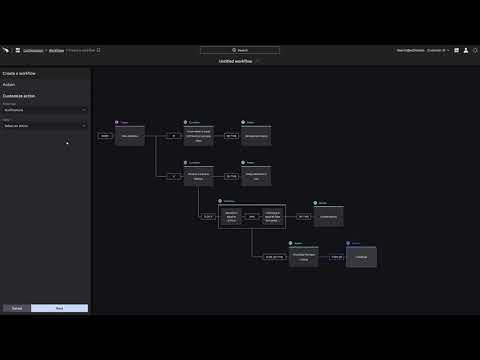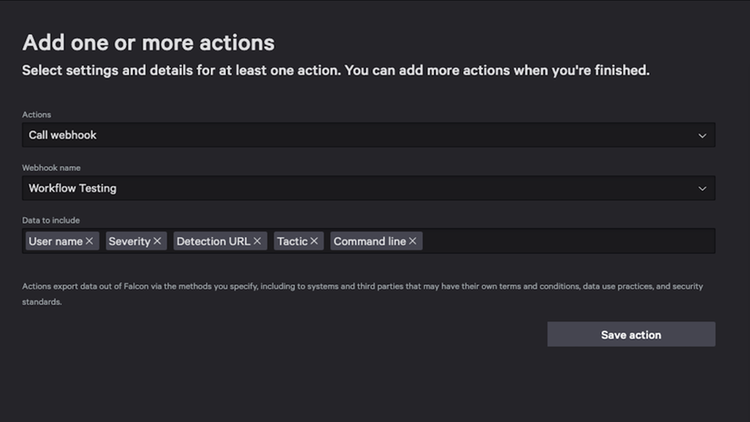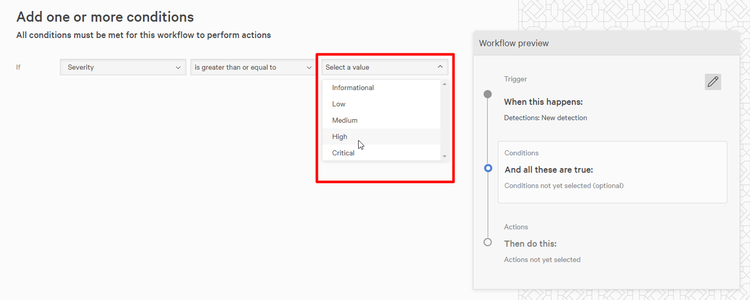 Notification workflows through Webhooks and CrowdStrike
Webhooks are a simple way to send specific near real-time event data from the CrowdStrike Falcon® platform to third-party applications. Leveraging webhooks, security and DevSecOps teams can centralize alerts, build and deploy customized workflows for consistent notifications and faster response times. This results in reduced meantime to remediate threat detections. By automating workflows based on threat detections and incidents from the Falcon platform, analysts can spend time on more important strategic tasks to help improve the security posture of the organization without succumbing to alert fatigue and improve efficiency of their security solutions.
01

Ticket with ease

Allow customers to create a ticket in a ticketing system based on triggering events.

02

Get more insights

Receive customized alerts and notifications with additional context to enable faster investigation, triaging and remediation on third-party messaging platforms.

03

Reduce response times

Achieve consistent and repeatable workflows to improve analysts efficiency and response time by integrating with custom and in-house tools.