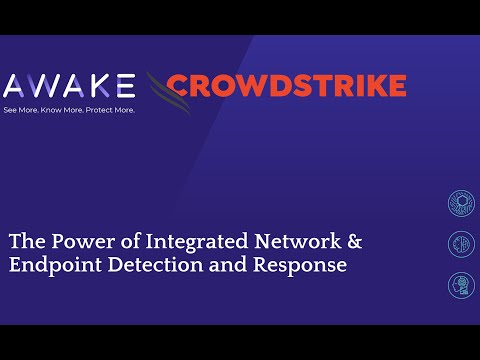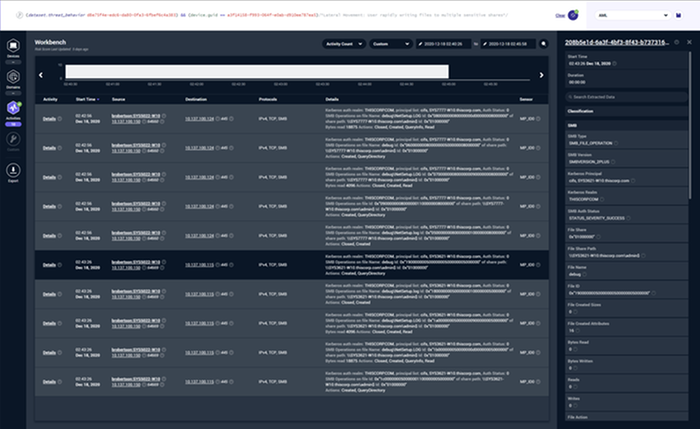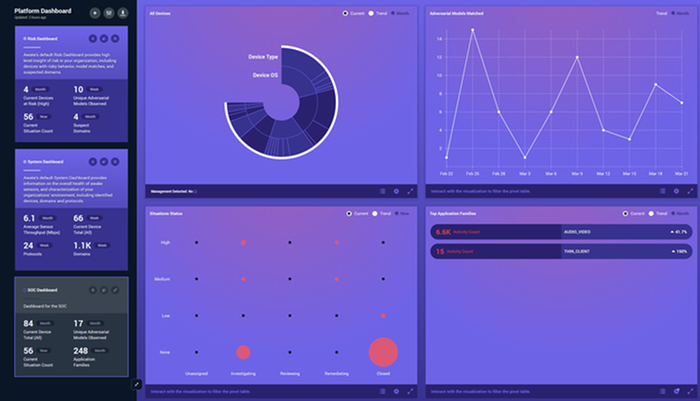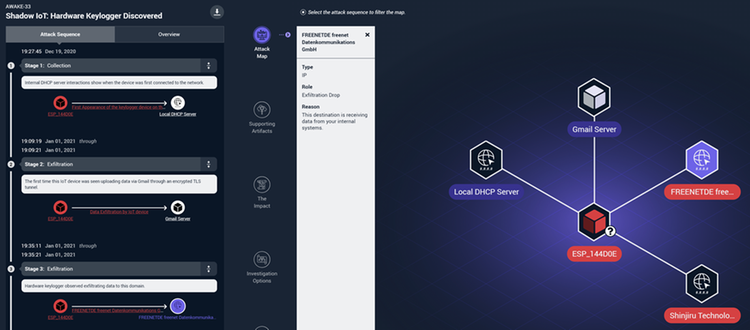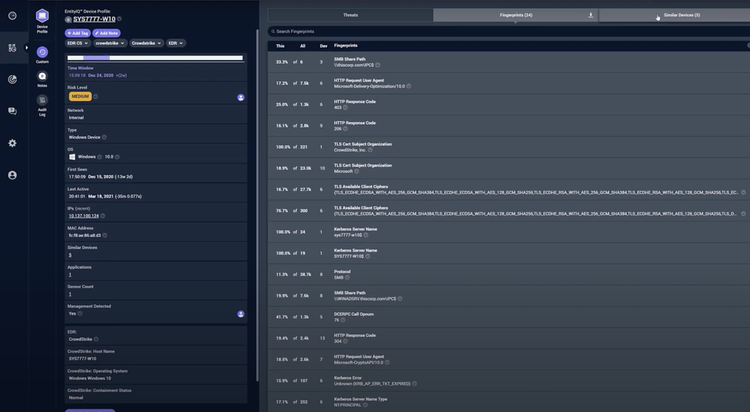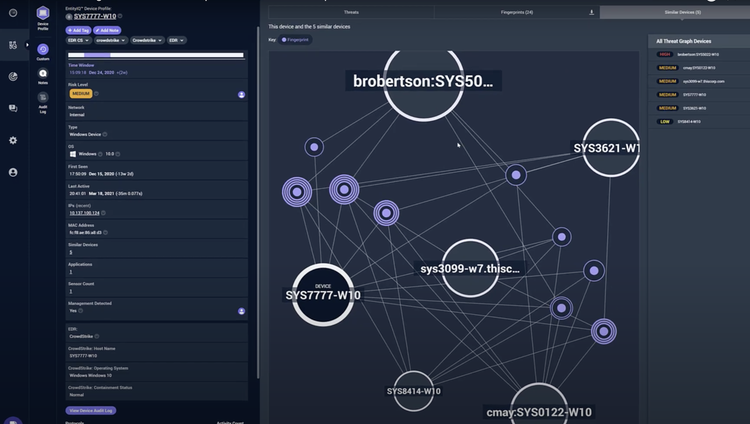 Integrated network & endpoint detection and response (EDR)
The Awake Security Platform, the world's leading advanced network detection and response platform, integrates fully and easily with CrowdStrike Falcon® Insight XDR to provide the most comprehensive threat detection, rapid and effective response as well as containment and forensic analysis capabilities. This combination delivers the visibility and confidence you need to maintain a strong security posture across both the managed and unmanaged infrastructure within the enterprise.
01

Detect threats with high fidelity across the entire attack surface

Awake's EntityIQ™ security knowledge graph uses artificial intelligence techniques such as encrypted traffic analysis to identify, profile, and track all the devices, users and applications with just a network connection. The platform builds rich entity profiles and uses these to perform analytics, all without the need for a complex or time-consuming deployment.

02

Uncover sophisticated threats that bypass traditional network security solutions

Awake's Adversarial Modeling™ language is an industry-first capability that provides Awake's threat research team as well as customer analysts a vocabulary to express attacker tactics, techniques and procedures. This allows the platform to identify attackers based on their intent versus looking for only specific indicators of an attack.

03

Autonomously hunt for and respond to threats

Awake's Ava™ virtual security analyst is the world's first security expert system that enables autonomous triage and investigations without ever moving customer data outside their infrastructure. Ava flushes out the entire scope of an attack by using AI-driven techniques such as federated machine learning, natural language processing and topic modeling to automate tasks such as threat hunting, forensic investigations and open source intelligence analysis.