integration
Netskope Cloud Access Security Broker for Falcon LogScale
Valuable cloud application insights to improve threat detection and response
View integration
integration
Netskope Data Ingestion for Falcon Insight XDR
Enhance XDR detections with Security Service Edge data
View integration
integration
Netskope Response Actions for Falcon Insight XDR
Extend CrowdStrike Falcon® Insight XDR response actions with Netskope SSE
View integration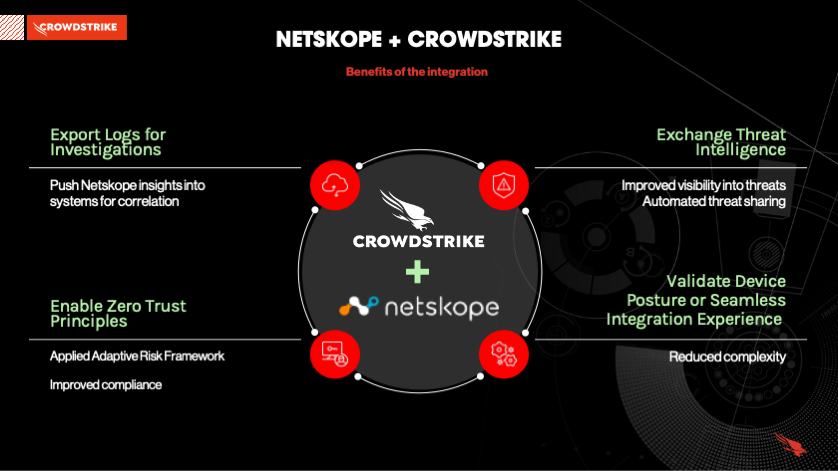 Optimized access and Zero Trust security
Cloud transformation and work from anywhere have changed how security needs to work. Netskope sees and understands these changes and works with you to protect people and data anywhere they go, no matter what.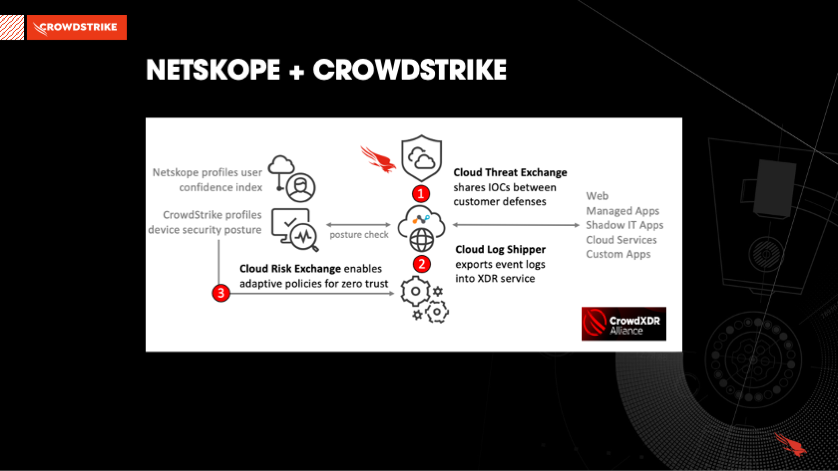 Comprehensive approach for more efficient remediation and response
As cloud services become more prevalent and accessible from various devices, ensuring security at both cloud and endpoint levels becomes paramount. The collaboration between Netskope and CrowdStrike introduces a comprehensive defense strategy, amplifying advanced threat detection throughout endpoints and cloud applications. Through automated threat information exchange, this partnership streamlines cloud threat detection, forensic analysis, and prevention efforts.
Resources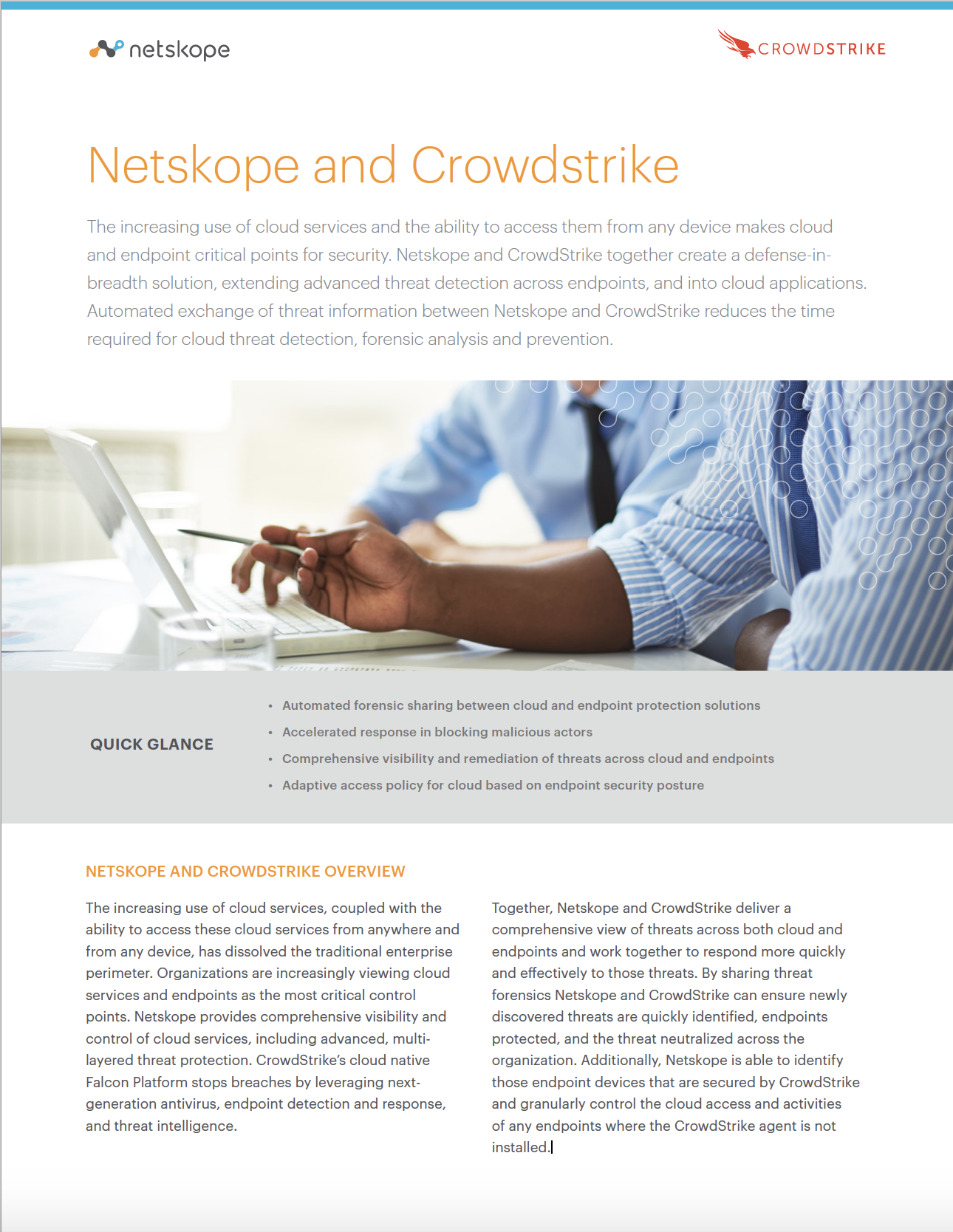 Data Sheet
Netskope Technology Partner Solution Brief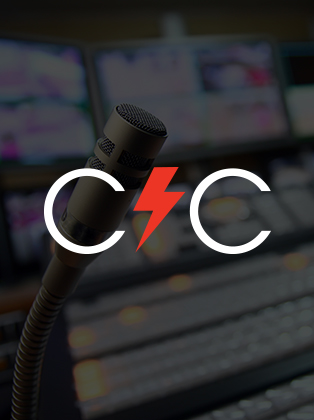 Video
Protect your workforce with CrowdStrike, Netskope, Okta and AWS
Our strategic partnerships