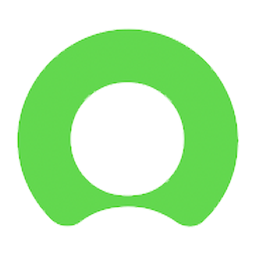 ServiceNow
Accelerate threat and vulnerability prioritization, response, and remediation.
integration
ServiceNow Records for Falcon LogScale
Easily ingest data and quickly find the answers you need
View integration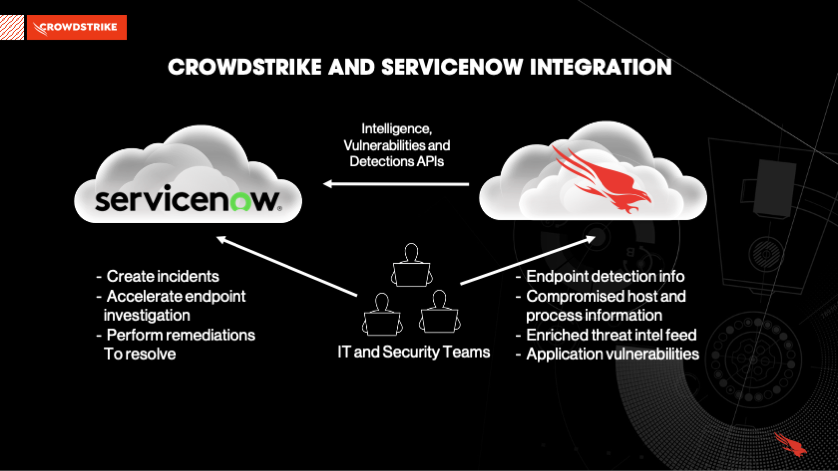 Optimize processes, connect silos, and create new value
ServiceNow helps digitize and unify organizations so that they can find smarter, faster, better ways to make work flow. Through their cloud-based platform, organizations can optimize processes, connect data and organizational silos, and accelerate innovation at scale.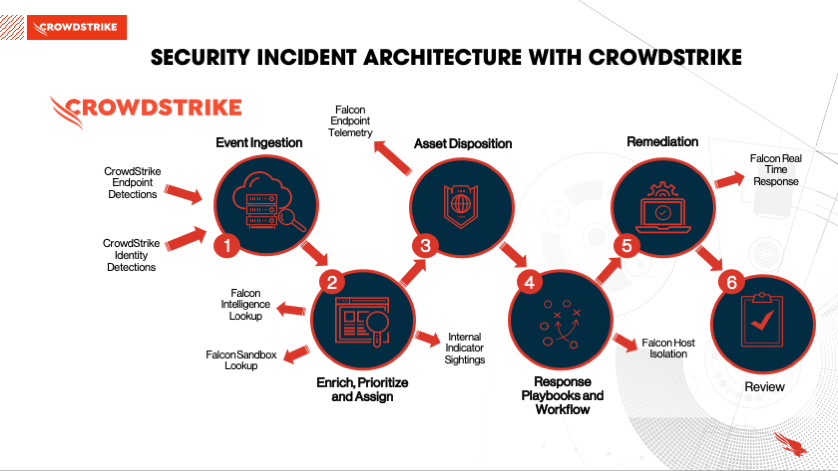 Respond promptly to threats and vulnerabilities
Together CrowdStrike and ServiceNow enhance security and IT workflows for joint customers. By facilitating faster threat identification, prioritization, and remediation, this integration empowers security teams to respond promptly to threats and vulnerabilities, minimizing potential business impacts.
Resources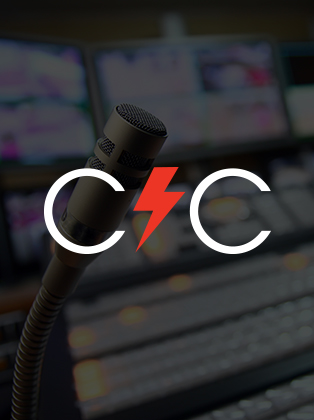 CrowdCast
Accelerating Incident Response with CrowdStrike and ServiceNow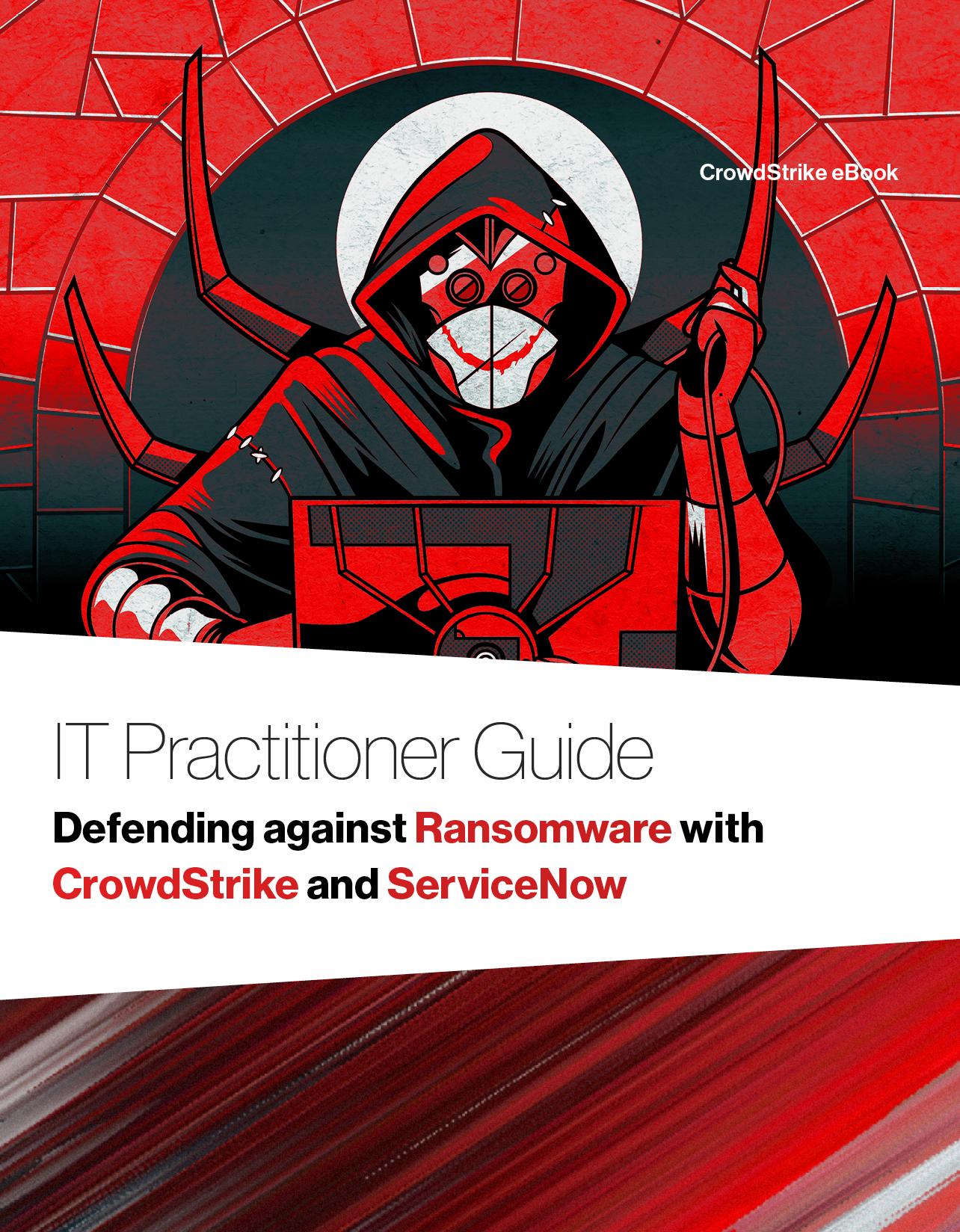 Guide
IT Practitioner Guide: Defending Against Ransomware with CrowdStrike and ServiceNow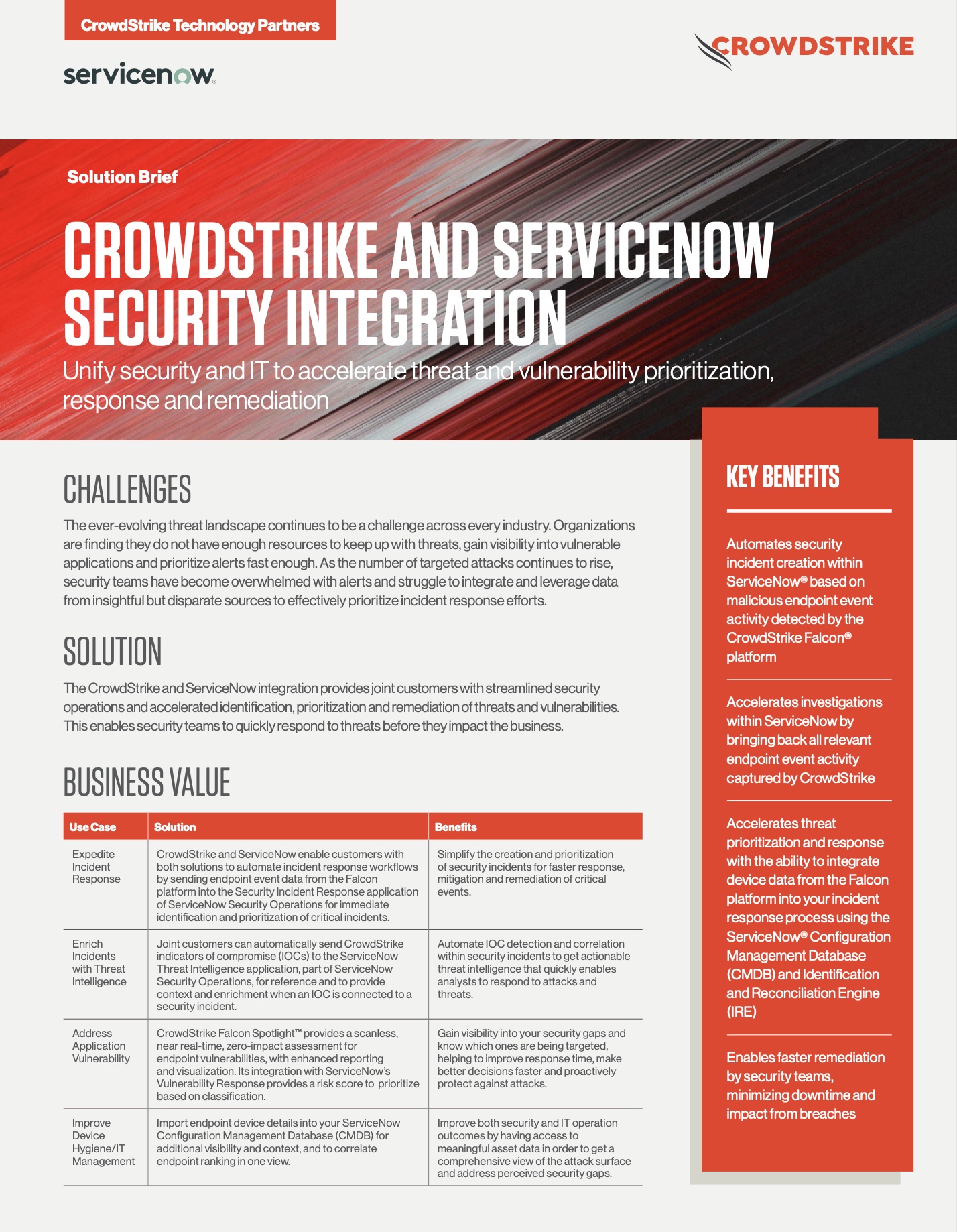 Solution Brief
ServiceNow Technology Partner Solution Brief
Our strategic partnerships