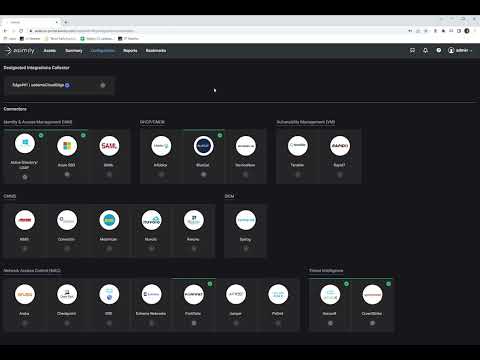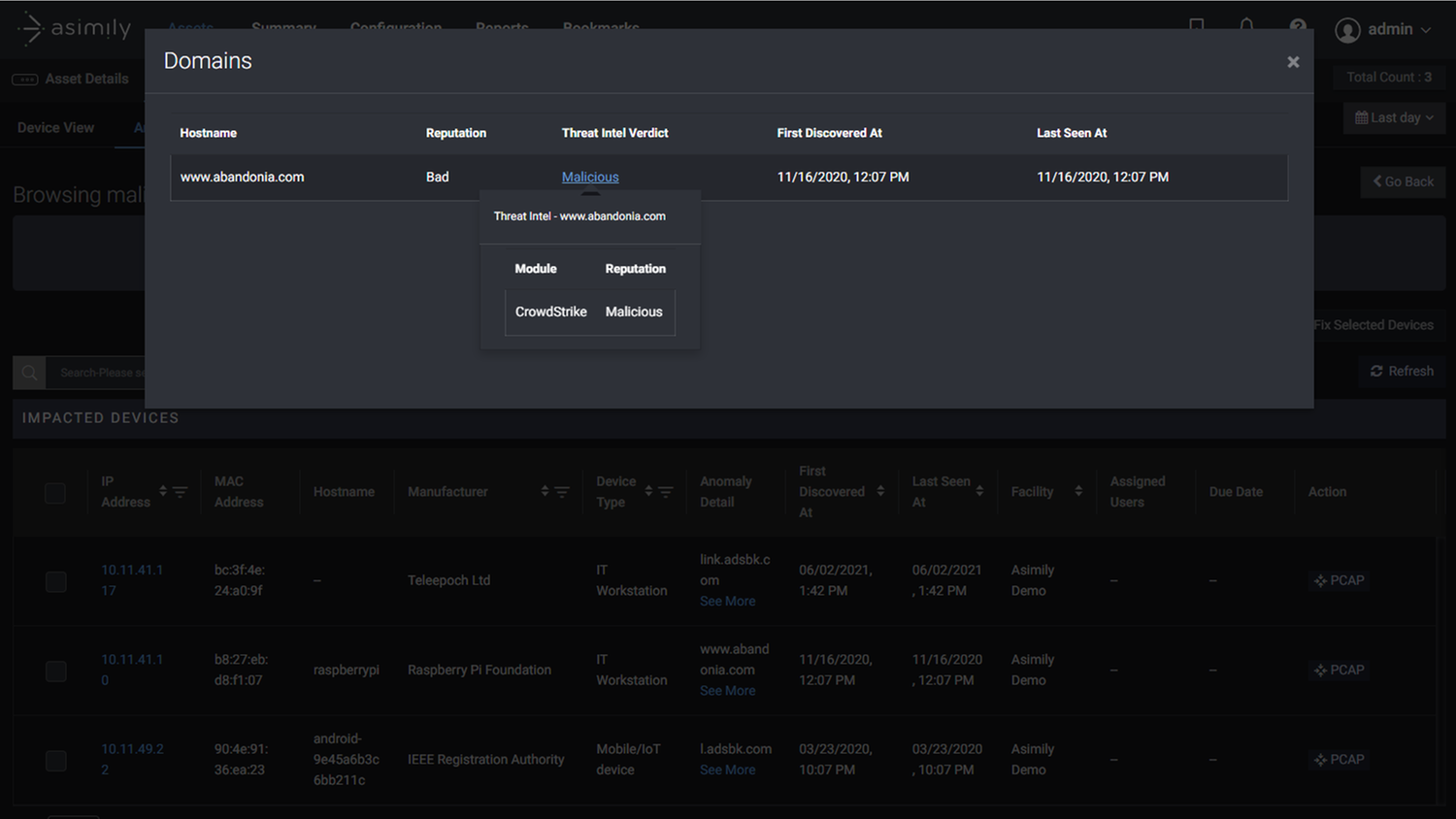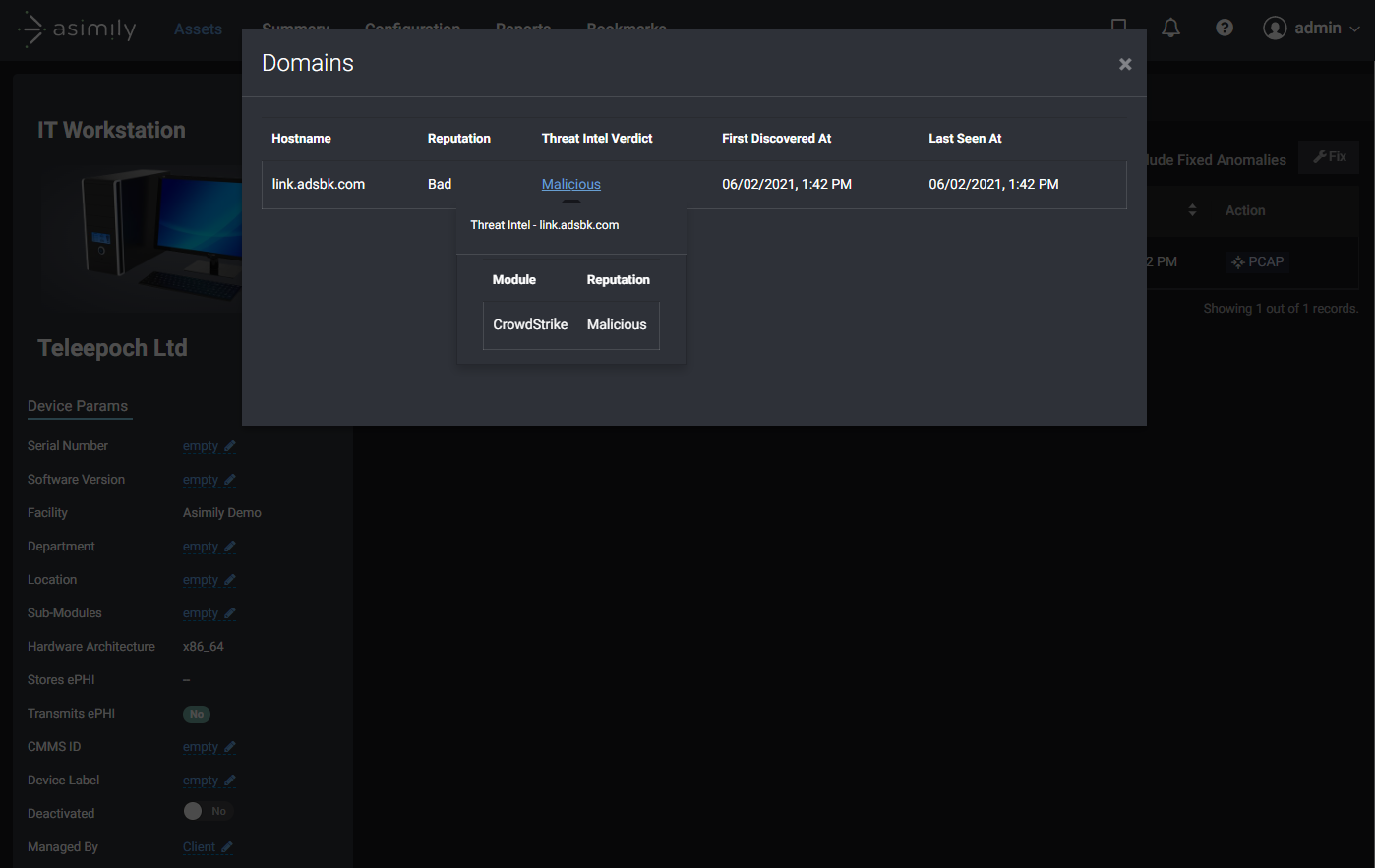 Enabling healthier devices, systems, and resources
Asimily Insight is a risk management platform that secures IoT devices for medical, diagnostic, life sciences, and pharmaceutical companies in the healthcare industry. With an extensive knowledge base of IoT and security protocols, Asimily inventories, classifies and monitors devices across your healthcare organization, both connected and standalone. Easily detect anomalous behavior and swiftly remediate potential threats. Insight integrates with the CrowdStrike Falcon® platform by ingesting and querying Falcon's enriched threat intelligence with Insight's anomaly alerts to swiftly find any domains or IPs which may be compromised. Insight seamlessly displays CrowdStrike's verdict on those IOCs with additional threat intelligence context to accelerate investigations. With secure medical, laboratory, IoT/OT, and IT equipment, you know that your business-critical devices and data are safe.
01

Get the full picture

Gain access to Asimily's vast knowledge base of IoT and security protocols for improved monitoring of devices and classification of risk.

02

Strengthen detection of elusive threats

Combine CrowdStrike's threat intelligence with Asimily Insight's threat and anomaly detection for faster, more accurate threat identification and remediation.

03

Find potential compromises

Easily look up CrowdStrike's verdict on external IPs and external domains leveraging the Falcon platform's indicators of compromise – all within the Asimily Insight console.