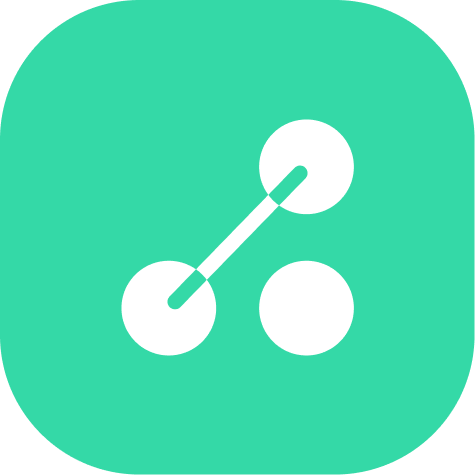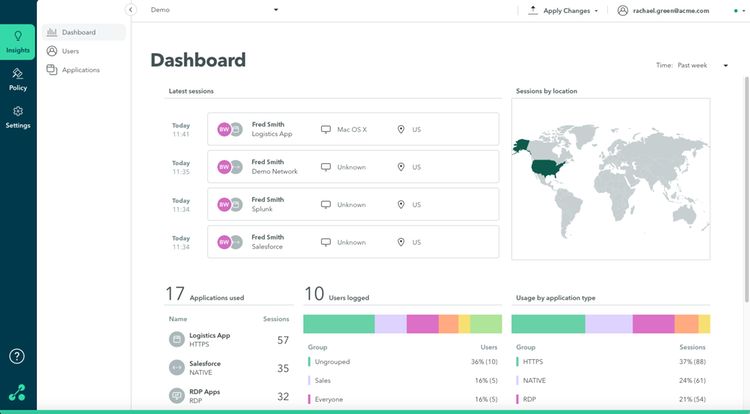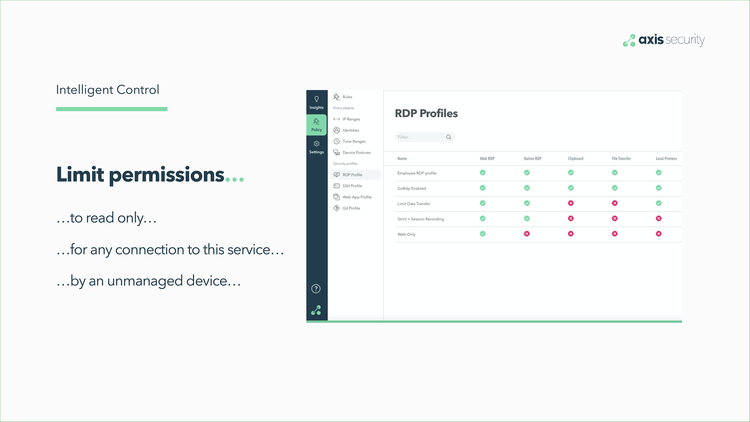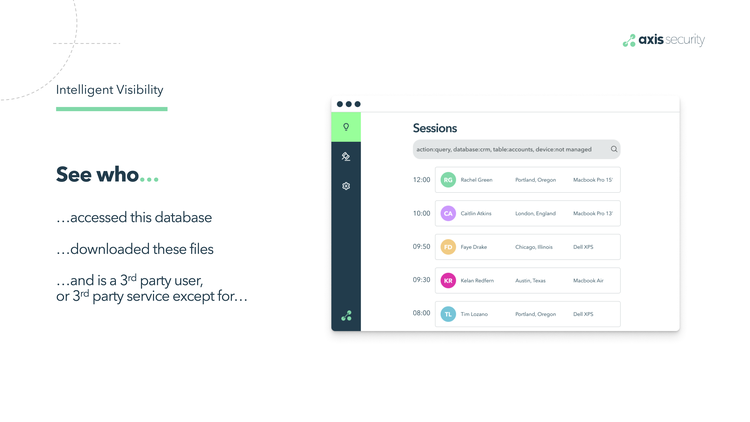 Amazingly simple Zero Trust Network Access (ZTNA)
Secure access is a fundamental business requirement. The Axis Security Application Access Cloud is a Zero Trust Network Access (ZTNA) SaaS solution purpose-built to be fast, simple, and secure. Organizations use the App Access Cloud to apply zero trust connections for users to any application, anywhere, and integrate with CrowdStrike® to ensure only secured devices can access sensitive internal resources. Built with support for any port or protocol, the App Access Cloud enables more access scenarios than any other zero trust access solution.
01

Simple zero trust access for any user to any application, port, or protocol

The Axis Security securely connects any user to any corporate resource in the cloud or on premises, including private applications and public SaaS. Get the only fully zero trust access solution to support client-server, peer-to-peer, and server-initiated use cases for connecting to/from any application, port, or protocol (even VOIP).

02

Remarkably fast to deploy and easy to use

Give users an exceptional experience with this easy-to-use, high-speed, low-latency SaaS solution. This amazingly simple service operates as a business logic cloud overlay at the application layer. Deploy in minutes with no need for any changes or additions to your network.

03

Continuous security, visibility, and control over user behavior

Enforce least privilege access through simple yet highly flexible policies without admitting risky users onto your network and without application segment limitations. Control who has access to what resources with nuanced, granular, application-layer policies informed by details of user and resource context and device posture integration with CrowdStrike.