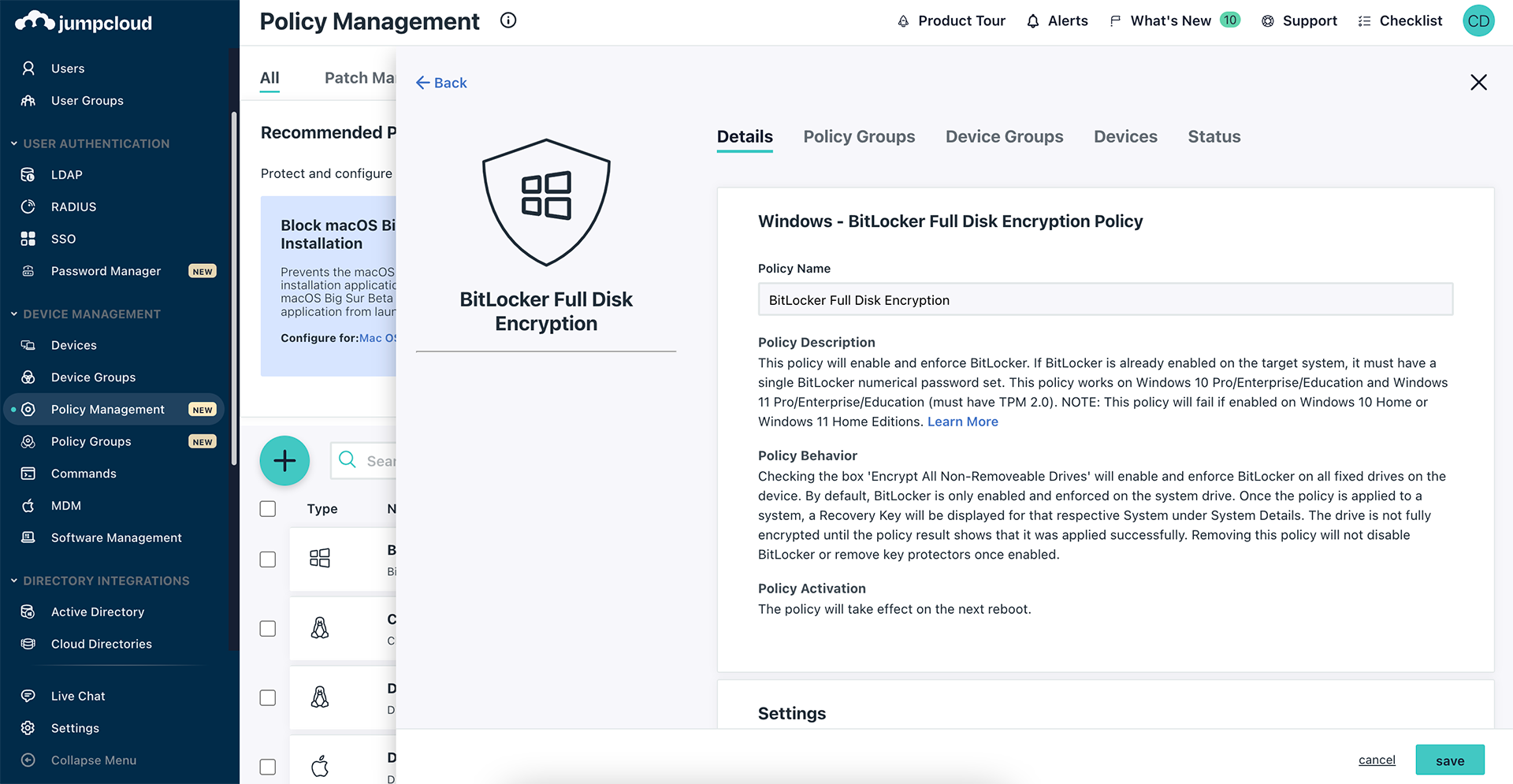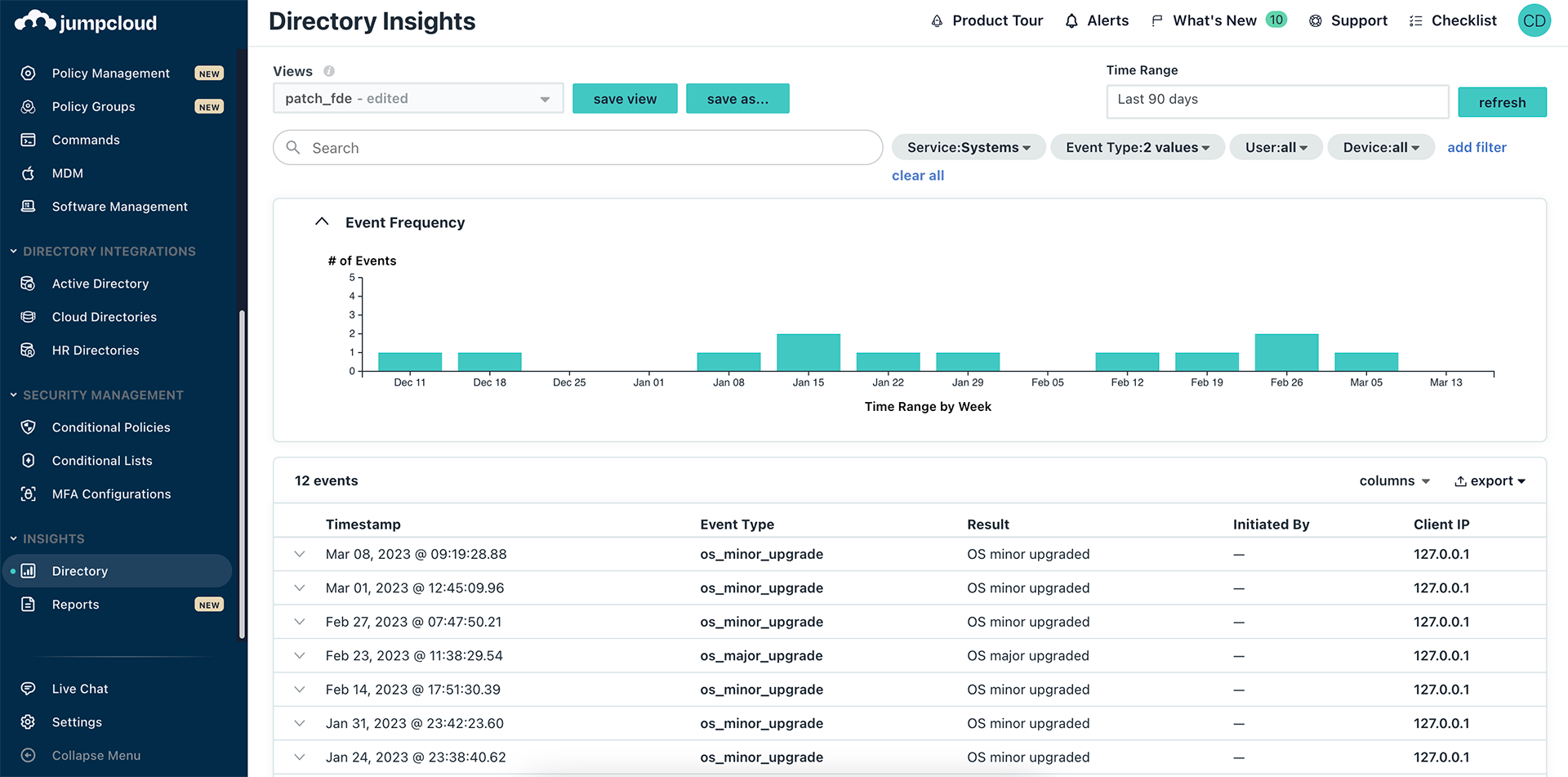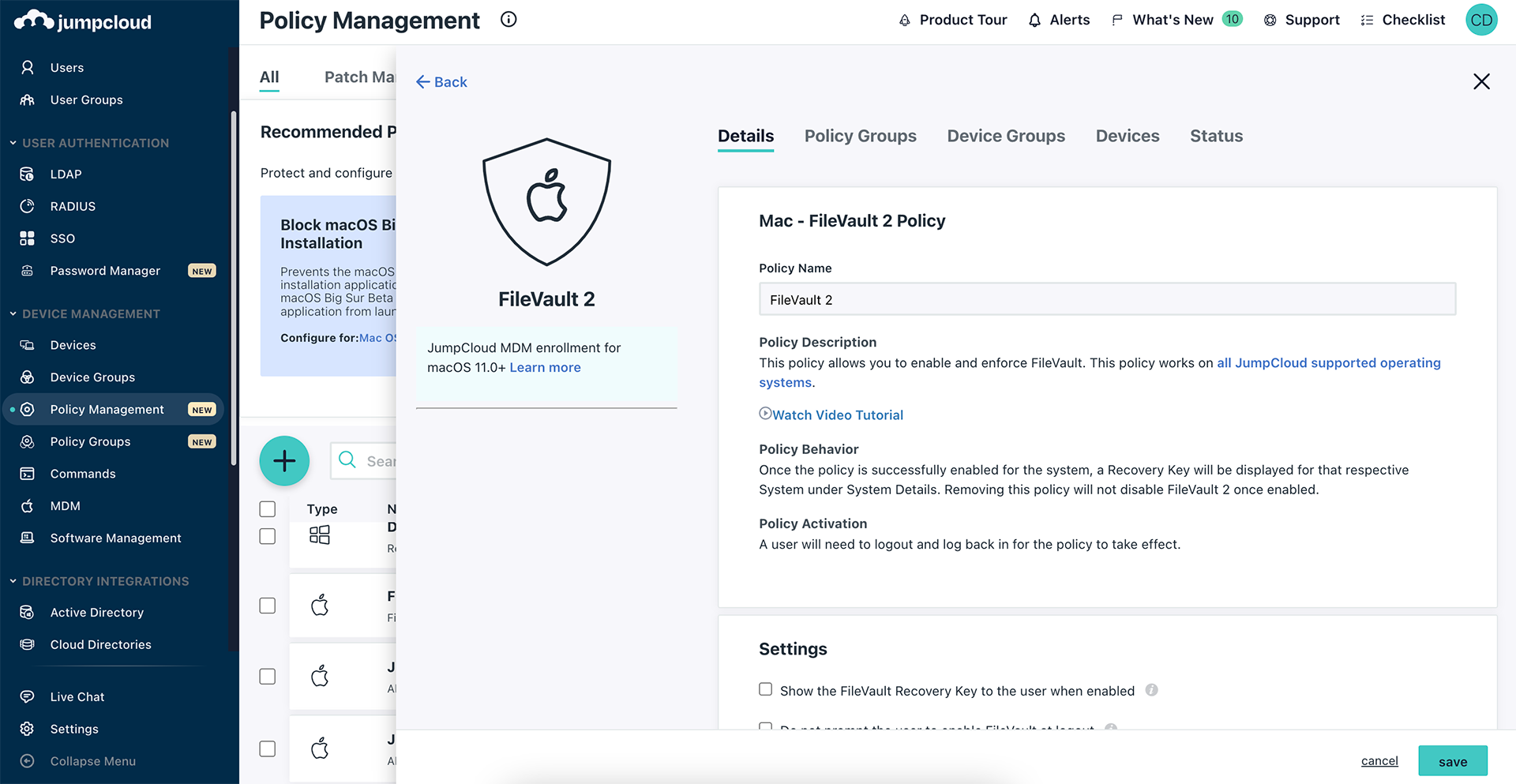 About JumpCloud's Device Management
The JumpCloud Device Management platform integrates with the CrowdStrike Falcon platform to provide effective full disk encryption. Allowing you to seamlessly enable Bitlocker and FileVault 2 encryption across your fleet through integrated JumpCloud device policies. With the CrowdStrike Falcon integration you can deploy to individual hosts or thousands of managed endpoints through group-based policy management.  JumpCloud automatically escrows the recovery keys of encrypted drives, preventing wasted time and data loss.
01

Compliance Ready

Easily track which devices were updated, encrypted, and any permission changes with out-of-the-box logging and reporting.

02

Simplified Deployment via Falcon

Deploy the JumpCloud agent quickly to Windows devices through the Falcon console, drastically cutting deployment time regardless of location.