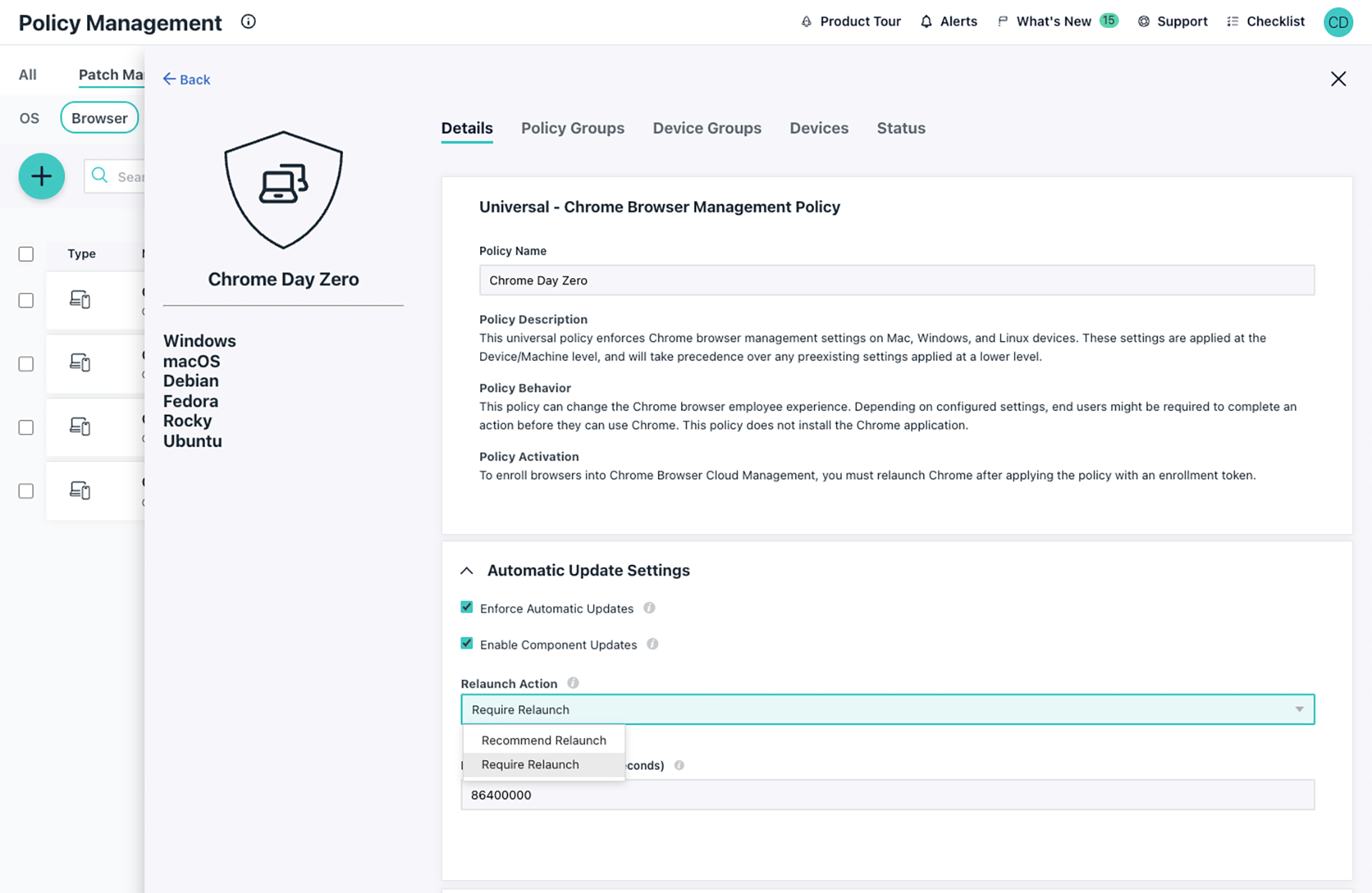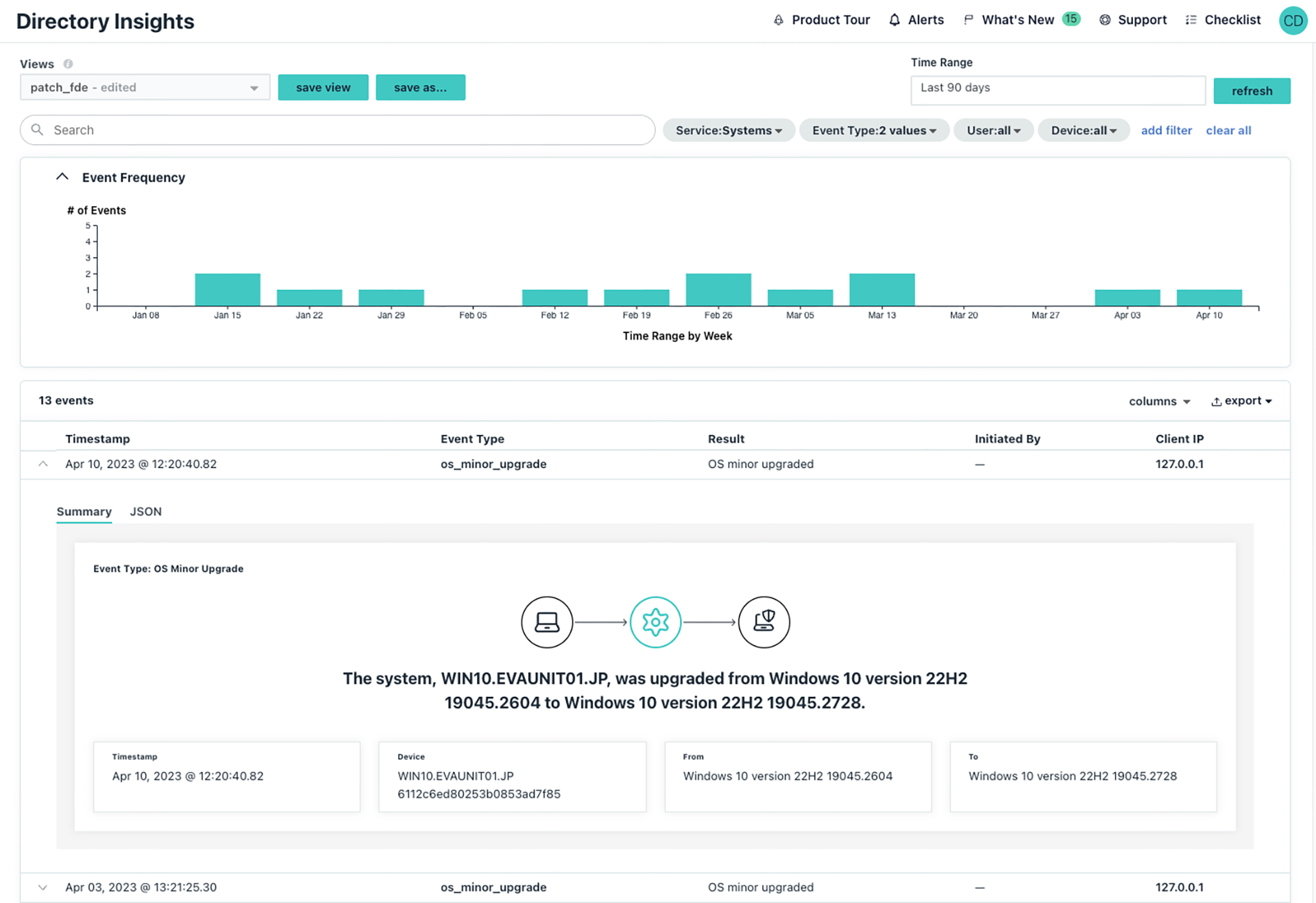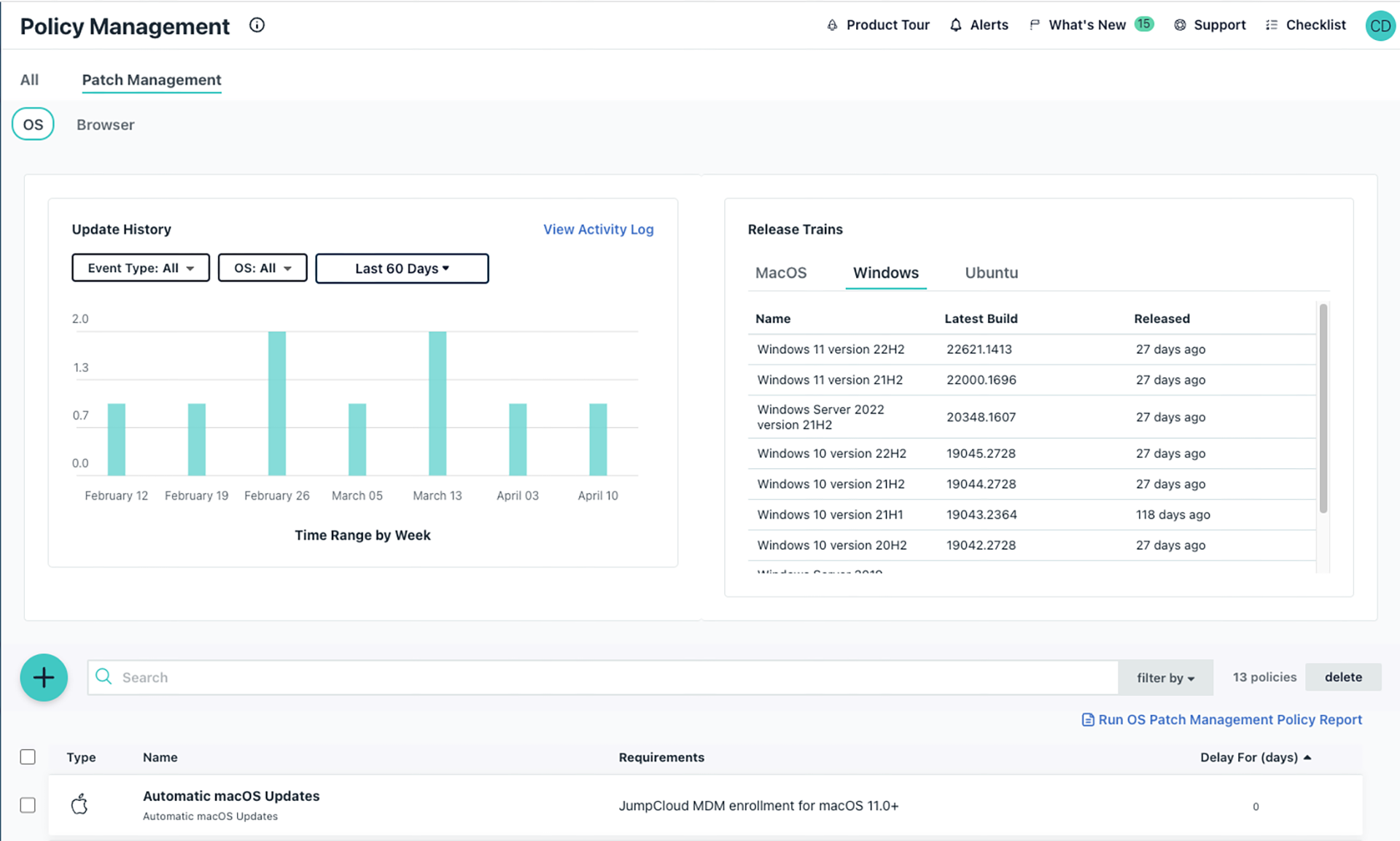 About JumpCloud's Device Management
Ensure your organization is running on the most up-to-date technology to eliminate risk and vulnerability. Enable automatic patch management for major and minor OS updates and browsers. The JumpCloud integration with the CrowdStrike Falcon platform makes it easy to deploy the JumpCloud agent across your entire fleet.
01

Immediate Resolution

Improve device security globally and eliminate vulnerabilities with minimal IT effort.

02

Reduce Zero-Day Impact

Define and automate specific rollout schedules and quickly add/edit/remove schedules as needed.

03

Compliance Ready

Provide visibility on device health and reporting of OS level by host.

04

Unify Agent Rollout

Deploy the JumpCloud agent via the Falcon platform to simplify operations and management via a single console.