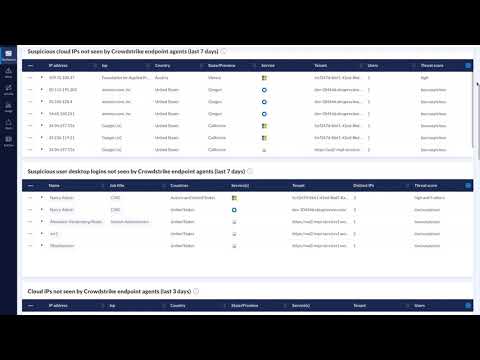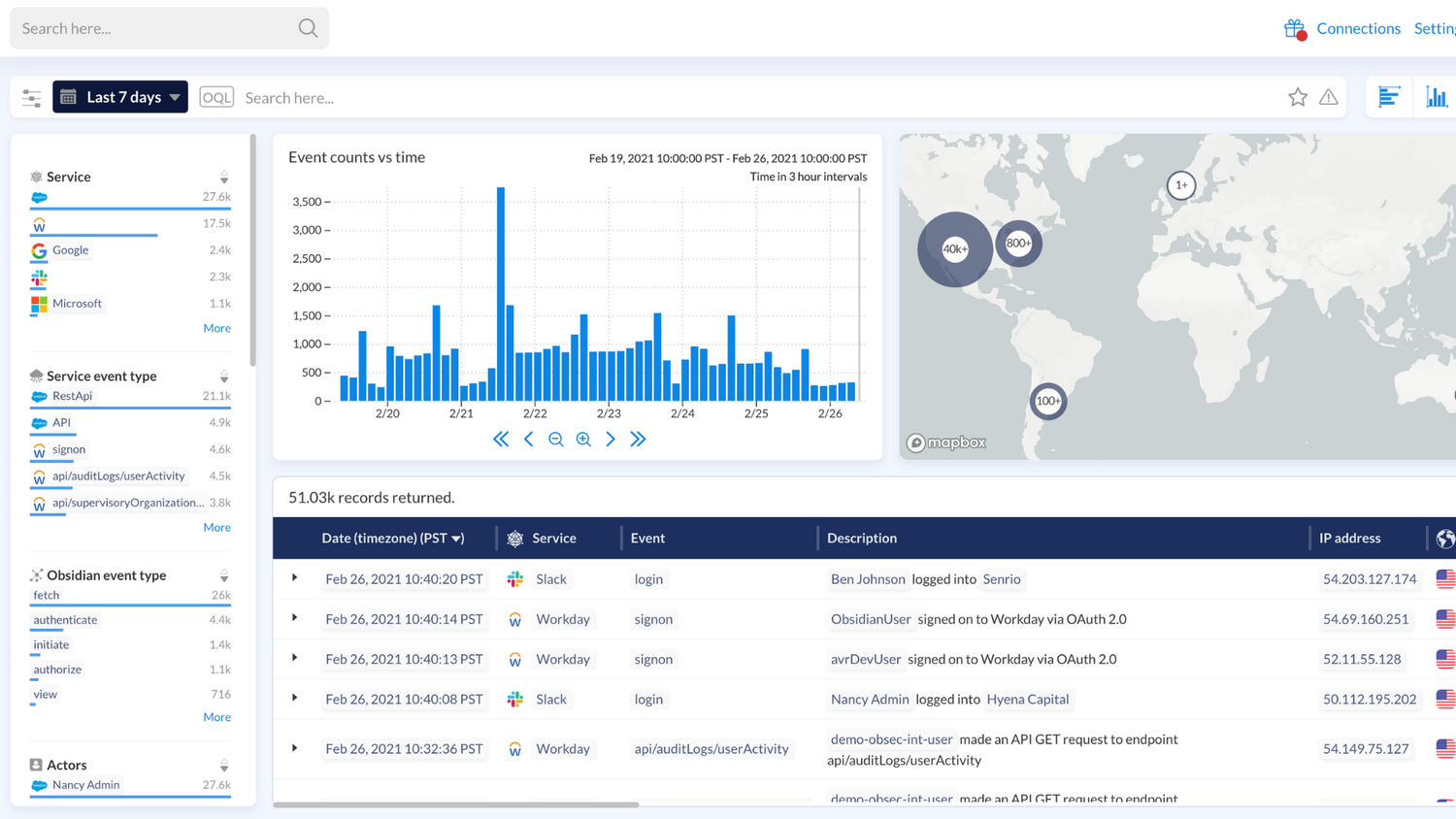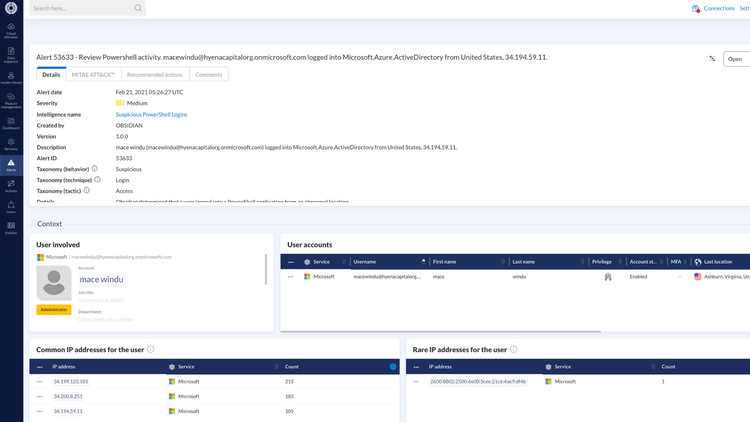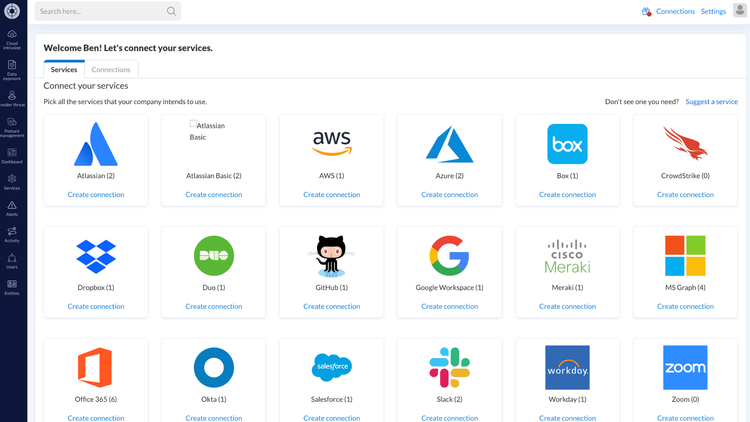 About Obsidian SaaS application security
Obsidian is the SaaS security posture management platform designed to help you proactively minimize risk and continuously mitigate threats to business-critical applications like Microsoft 365, Google Workspace, Salesforce, Workday, ServiceNow, and more. Integrate Obsidian with the CrowdStrike Falcon® platform for complete visibility across your endpoints and cloud applications, giving your team seamless security coverage across the entire last mile.
01

Continuous threat mitigation across your SaaS applications

Obsidian continuously baselines user activity within and across applications to promptly identify malicious behavior indicative of an account compromise or insider threat.

02

Proactive posture hardening to minimize risk

Obsidian surfaces opportunities to proactively improve application security by tightening security configurations and reducing unnecessary or excessive user privileges.

03

Correlate activity data between endpoints and applications

Leverage CrowdStrike Falcon insights in Obsidian to map user activity and potential threats that move from endpoints to SaaS.