Palo Alto Networks Data Ingestion for Falcon Insight XDR
Built by CrowdStrike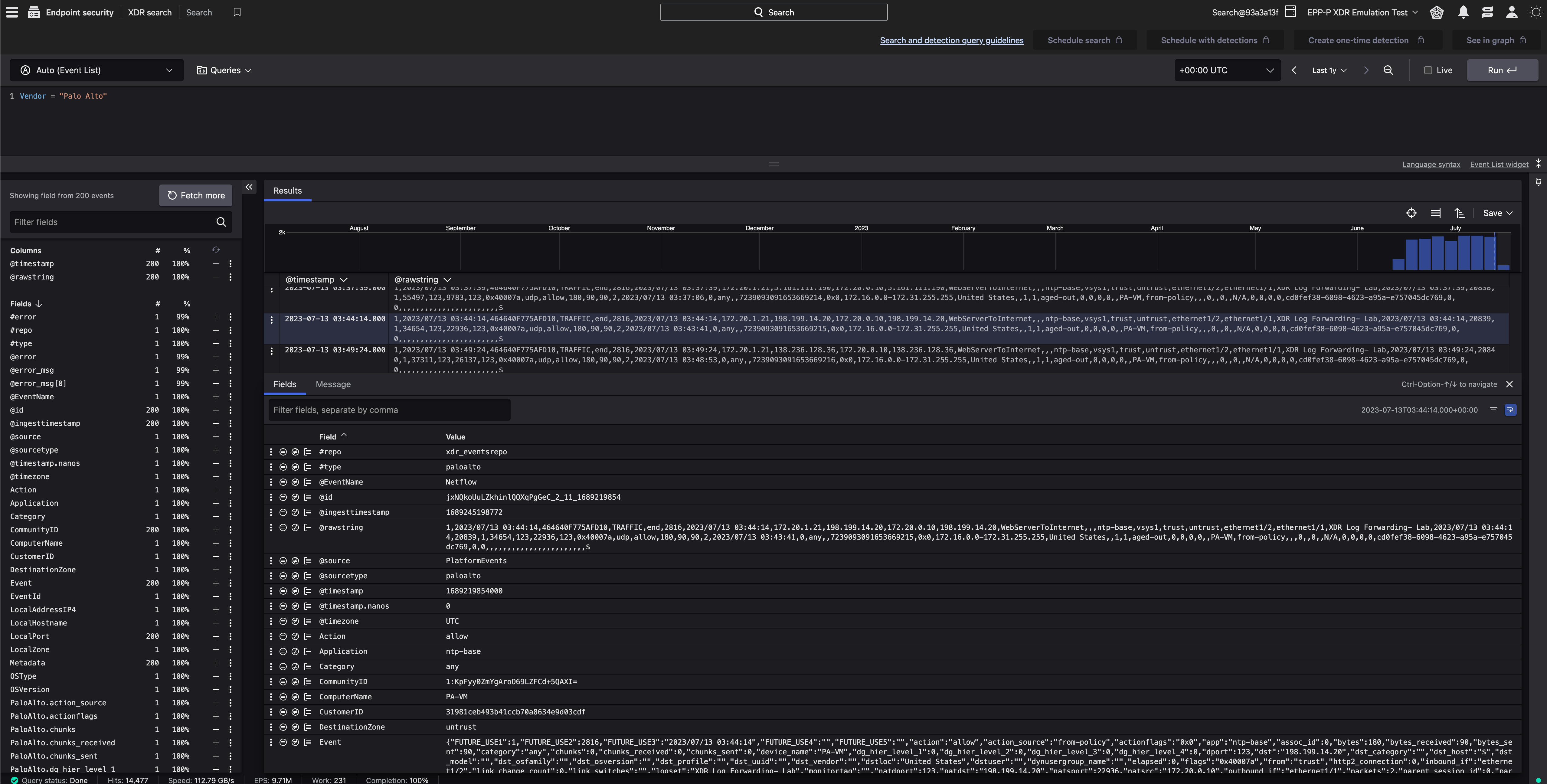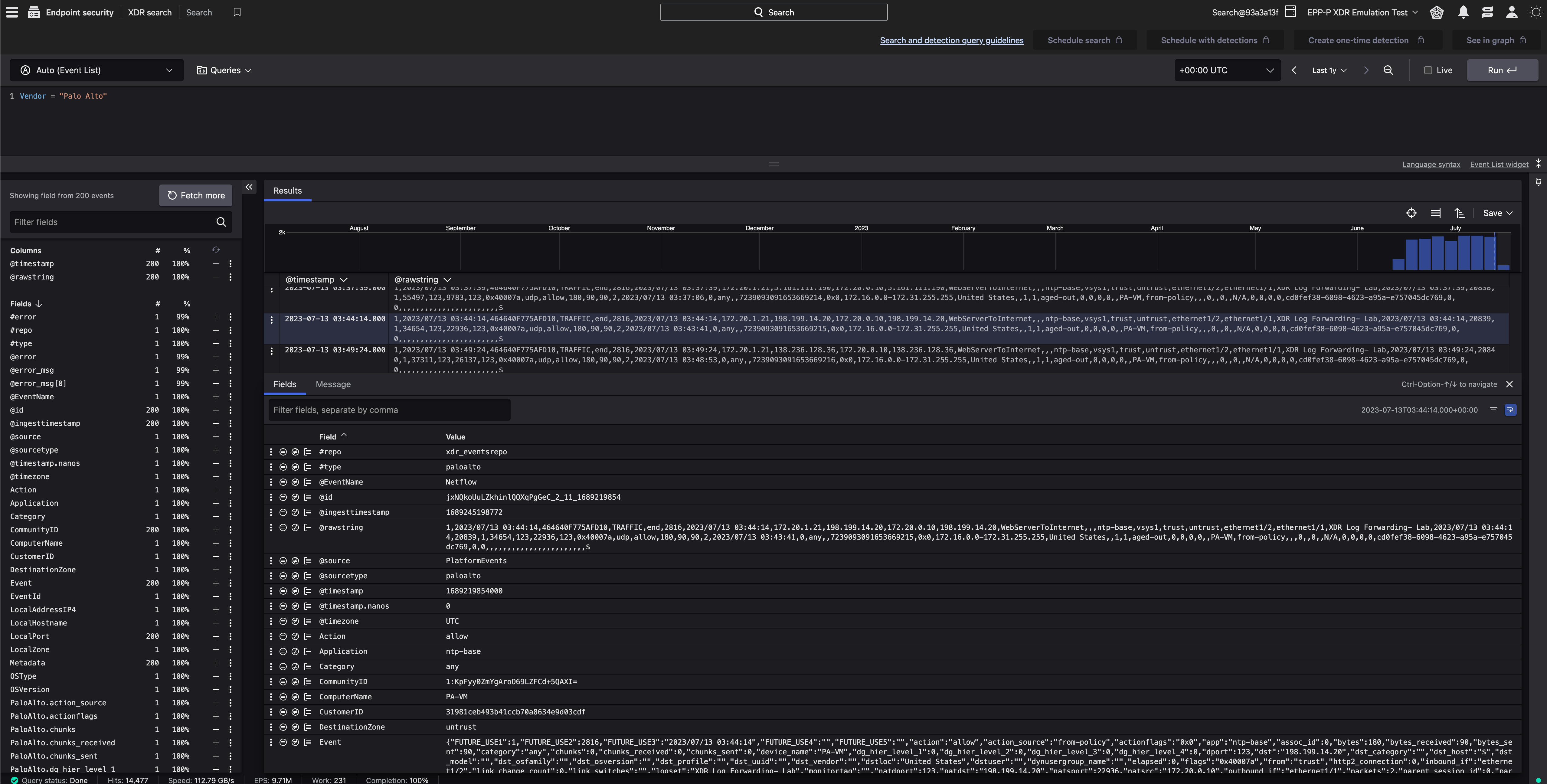 Boost threat detection with unified firewall data in Falcon
Easily ingest Palo Alto Networks' firewall data into CrowdStrike Falcon® Insight XDR to gain comprehensive cross-domain visibility of threats throughout your attack surface. See Palo Alto Networks firewall events within the Falcon console alongside additional threat indicators from other domains to accelerate threat detection and minimize context switching across multiple interfaces, allowing your team to speed up detection and triage, while improving accuracy.
01

Enable faster cross-domain threat detection

Improve detection of elusive threats with Palo Alto Networks' firewall threat indicators layered with security data from Falcon Insight XDR.

02

Unify threat visibility in a single console

Save your analysts valuable time when investigating and triaging potential threats by minimizing context switching through CrowdStrike's unified, threat-centric command console.

03

Simplify data ingestion

Easily ingest third party data with the new Falcon Data Connectors user interface. Get full visibility into your data ingestion pipeline and see all connectors with their corresponding status.