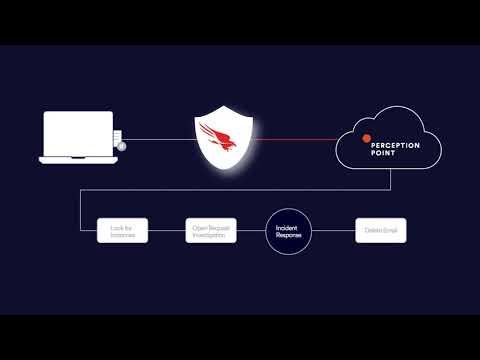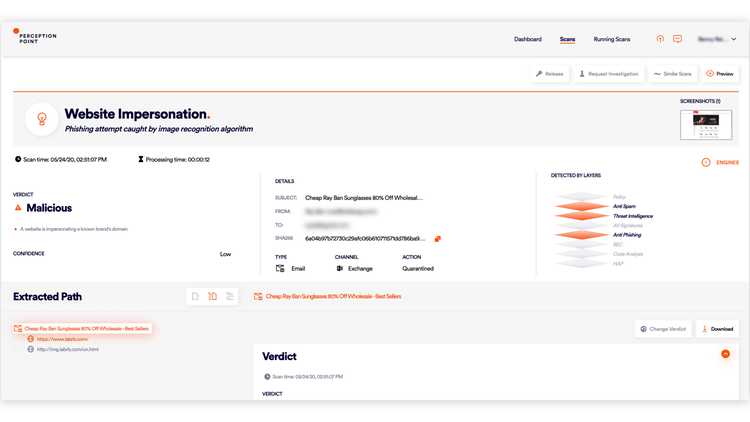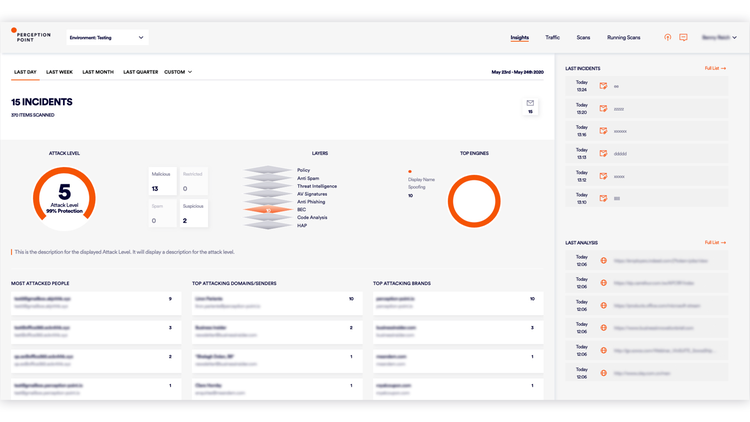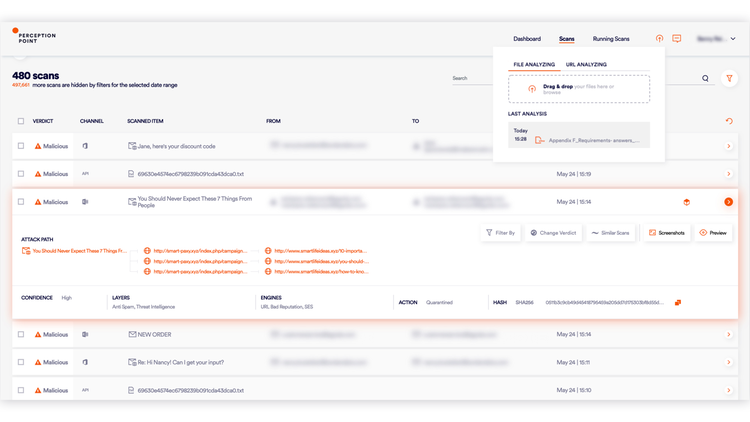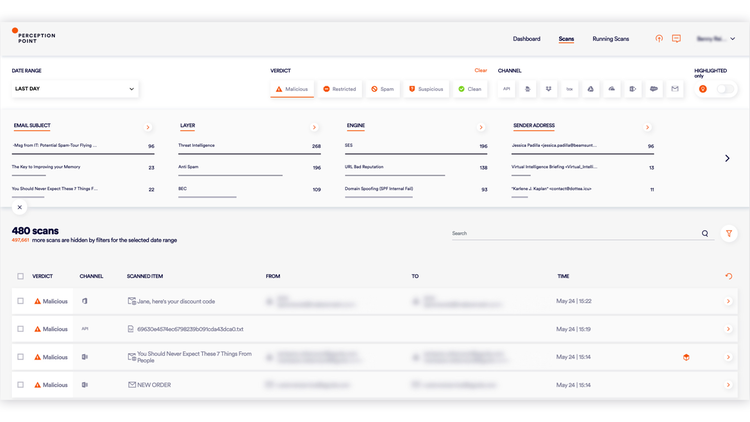 Providing 360-degree threat containment and remediation
Perception Point's X-Ray seamlessly plugs into CrowdStrike Falcon® to contain and remediate malicious incidents that successfully breach the enterprise and are subsequently detected on the endpoint. Instant and automated, X-Ray scans all channels (email, CRM, cloud storage and more) to identify where else the content was sent and prevent further transmission. Lightning-fast, unlimited in scale, and covering the range of attack techniques, the X-Ray provides a complete channel audit within minutes, while actively remediating and containing the incident.
01

Minimize containment time

Automated transmission from CrowdStrike Falcon detections to X-Ray enables rapid scan of all channels, dramatically reducing pressure on the SOC team and shortening containment time.

02

Gain full visibility

X-Ray maps all affected users through an analysis of cloud content exchanges across the organization to provide full visibility on where else the attack may have spread.

03

Prevent reinfection

Based on hashes from CrowdStrike Falcon, X-Ray modifies the verdict to "malicious" to prevent reinfection across email and collaboration channels.