TruU Passwordless Identity Platform
Built by TruU, Inc.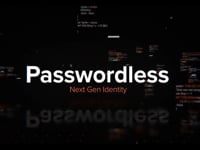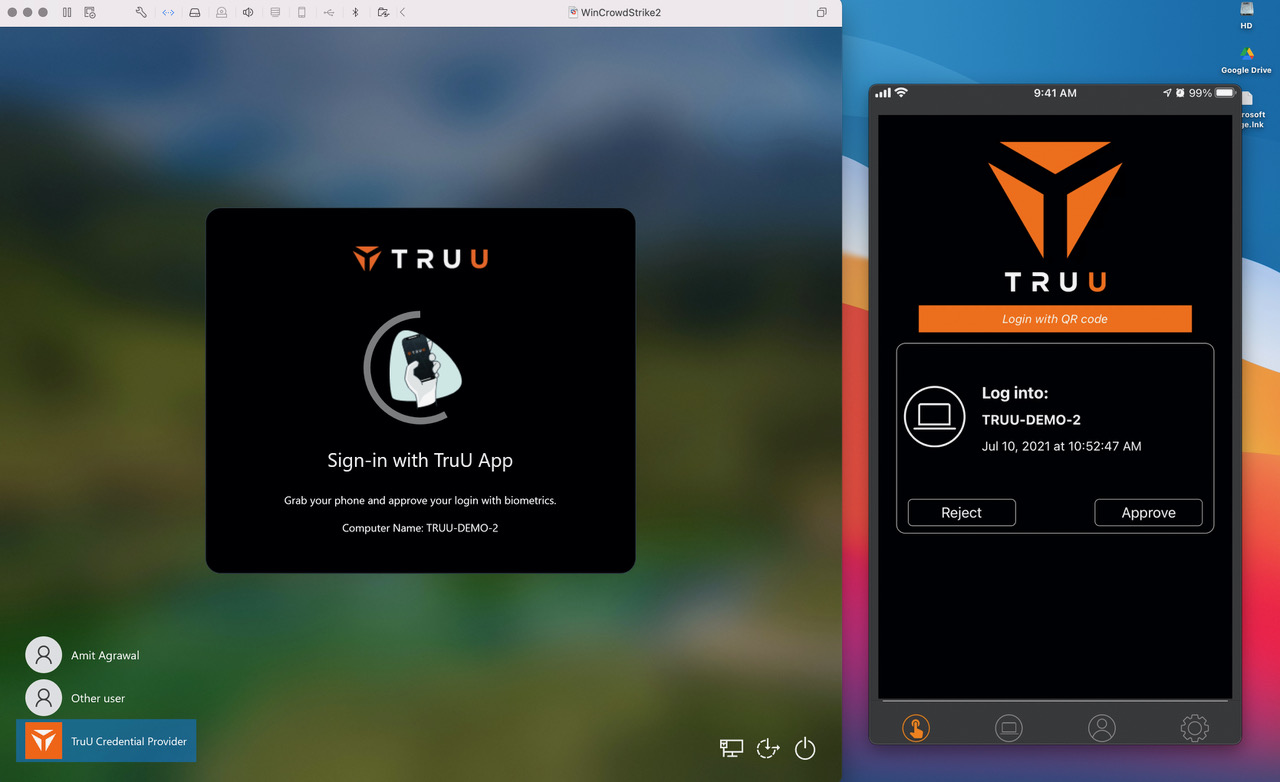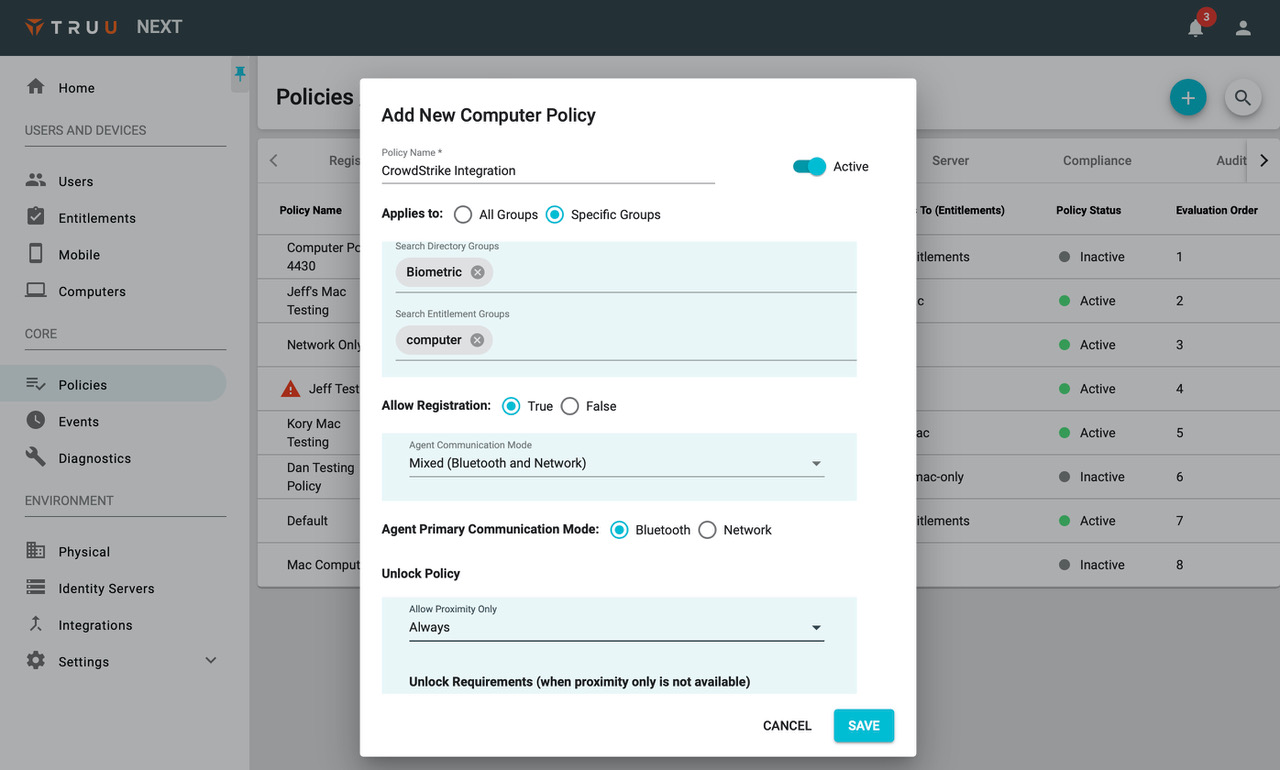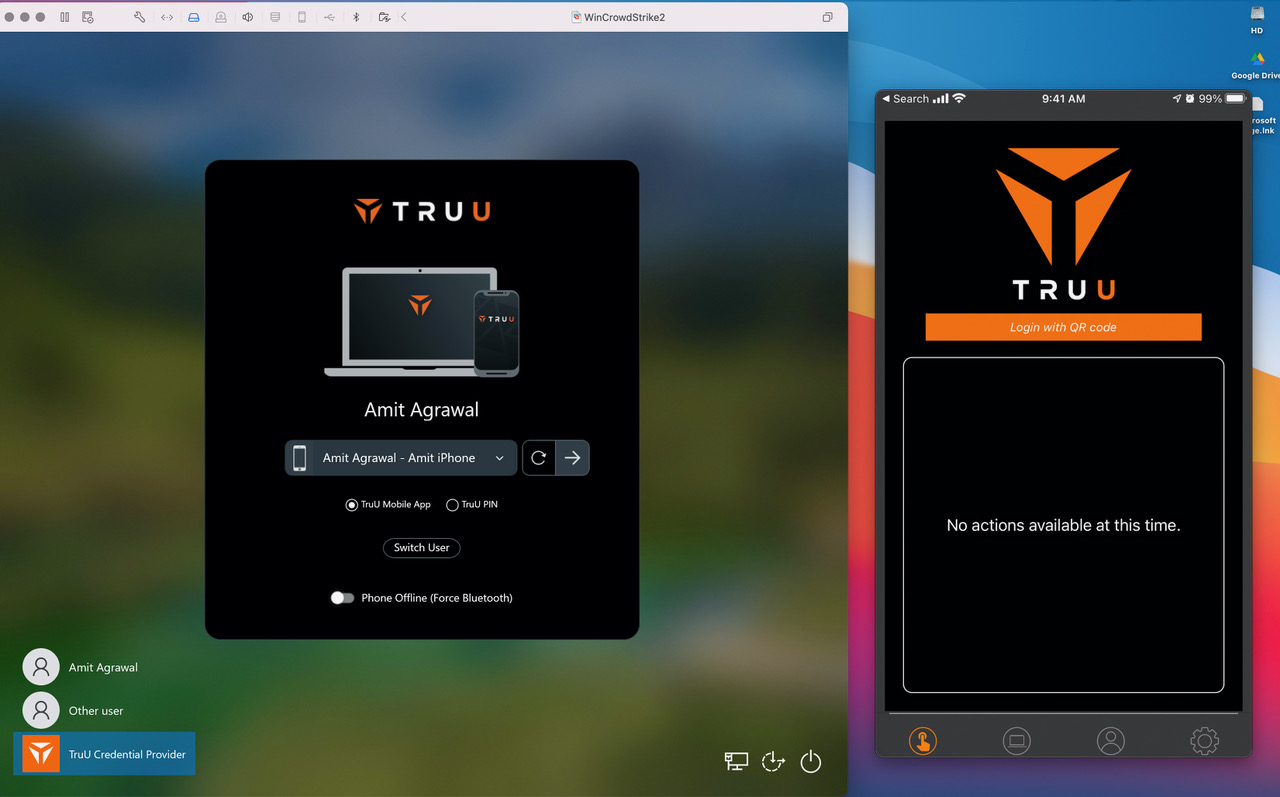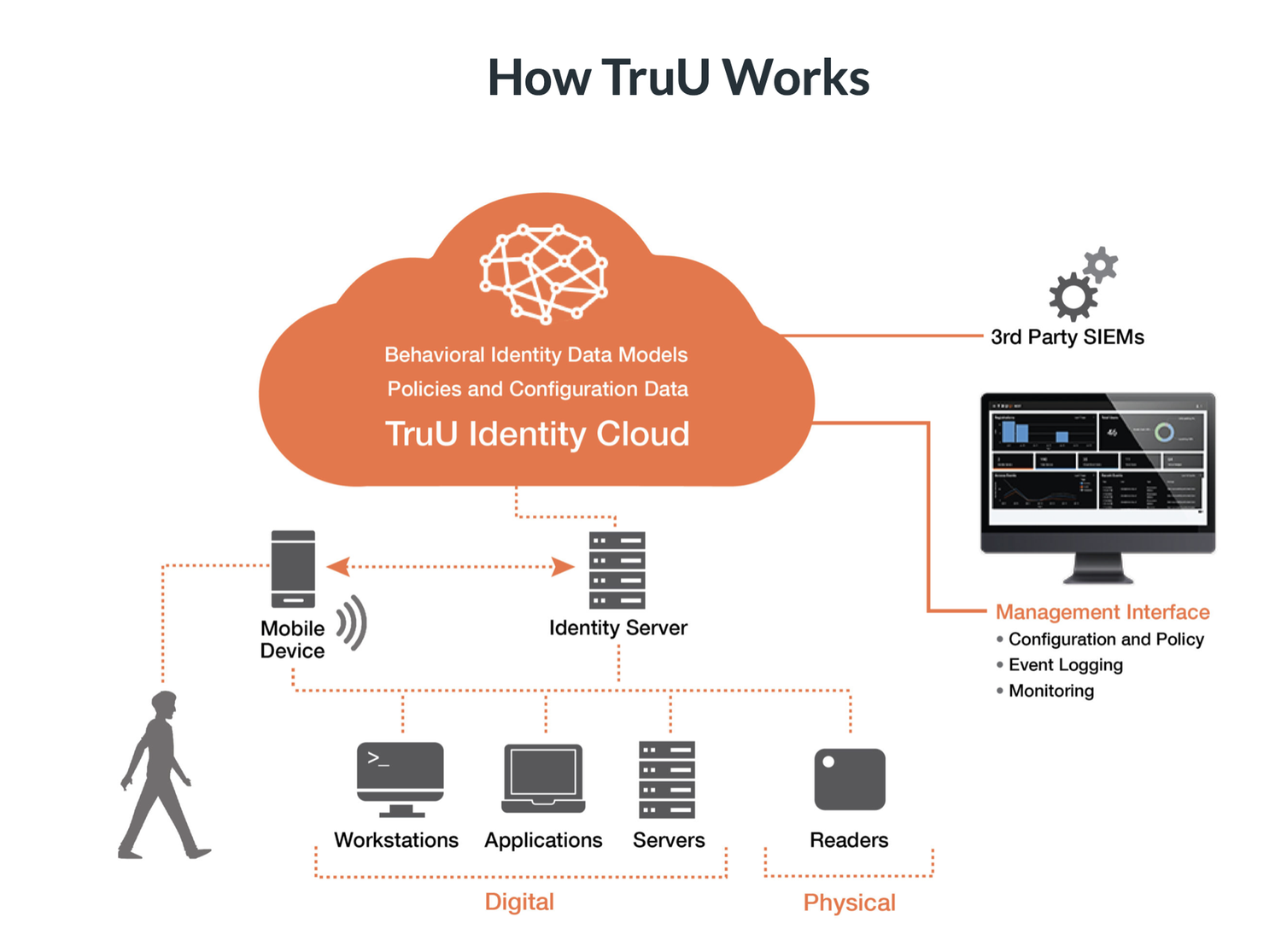 TruU Presence™ based login modulated by CrowdStrike Zero Trust assessment
Replace hackable passwords with continuously validated identity security that adapts to how people work, enabling them to be protected and productive. The TruU integration takes the Zero Trust assessment (ZTA) score provided by the CrowdStrike Falcon® platform at the endpoint and combines it with the TruU risk score using the TruU Risk Engine. The TruU risk score is compared against the policy threshold, permitting a user's login if the the score is within the bounds to ensure adaptive policy enforcement. If the score is higher than the threshold, another factor is required for access.
01

Single unified authentication

TruU's Presence™ capability allows individuals to authenticate across remote onboarding and identity proofing, workstations, apps, servers, VPN, Windows, Mac, privileged access, along with physical access to buildings via any badge reader. TruU can be deployed in a matter of hours and scaled to become the single and secure authentication layer to all digital and physical workflows.

02

Continuous identity validation

TruU's enterprise passwordless authentication solution introduces an AI-powered continuous risk engine that ingests environmental, behavioral biometrics and user proximity signals in its adaptive decision making and risk scoring. TruU has introduced continuous identity to improve multi-factor authentication (MFA) and passwordless MFA for enterprises.

03

Complete passwordless solution for the enterprise

TruU unifies physical and digital security via Converged Security, one identity platform that integrates into PACS (physical access control systems) as well as IT infrastructure such as single sign-on (SSO) solutions. The platform also provides coverage of passwordless desktop authentication in addition to applications/VDI/VPN.