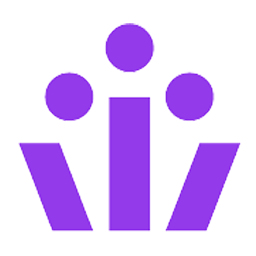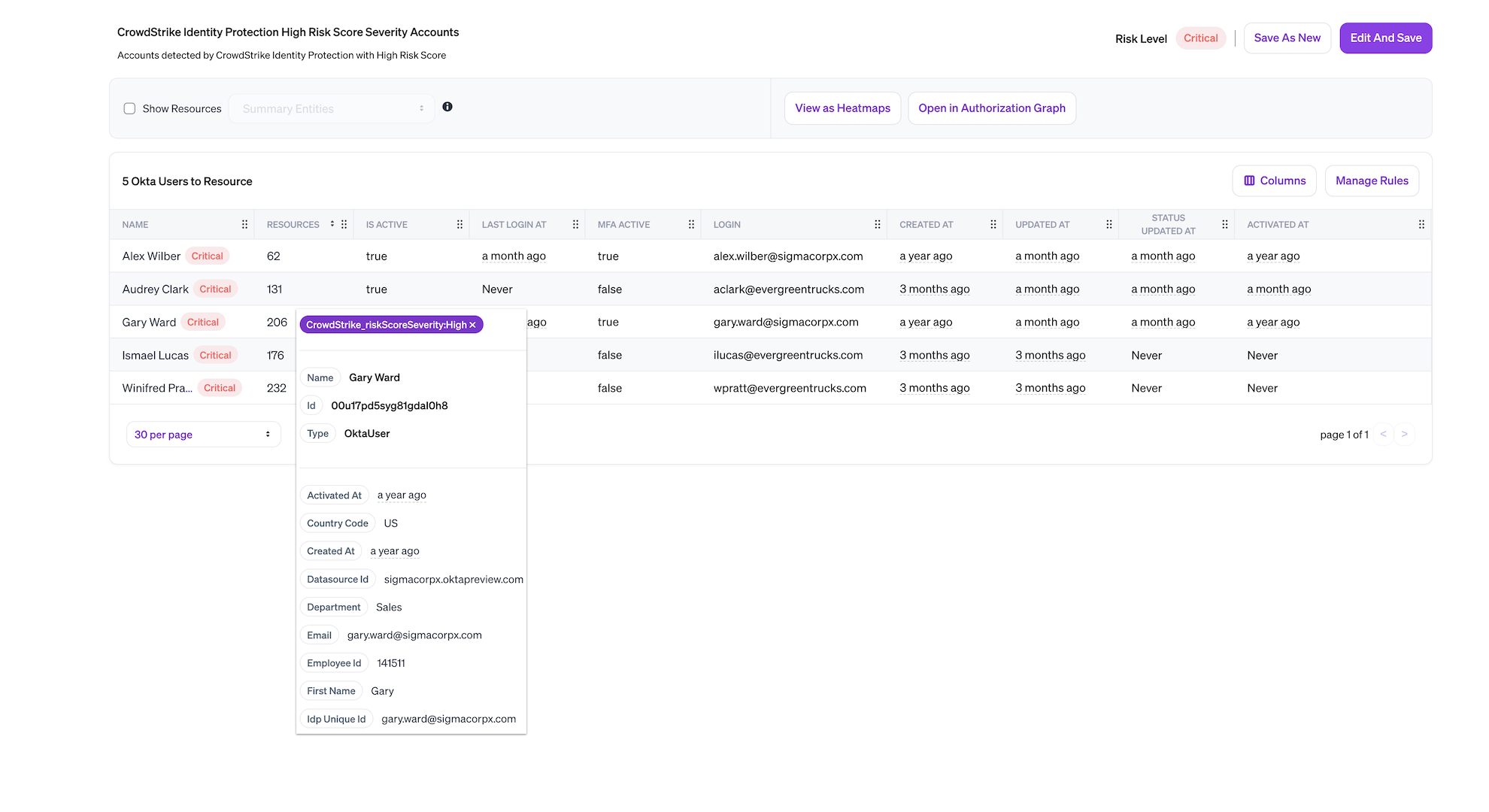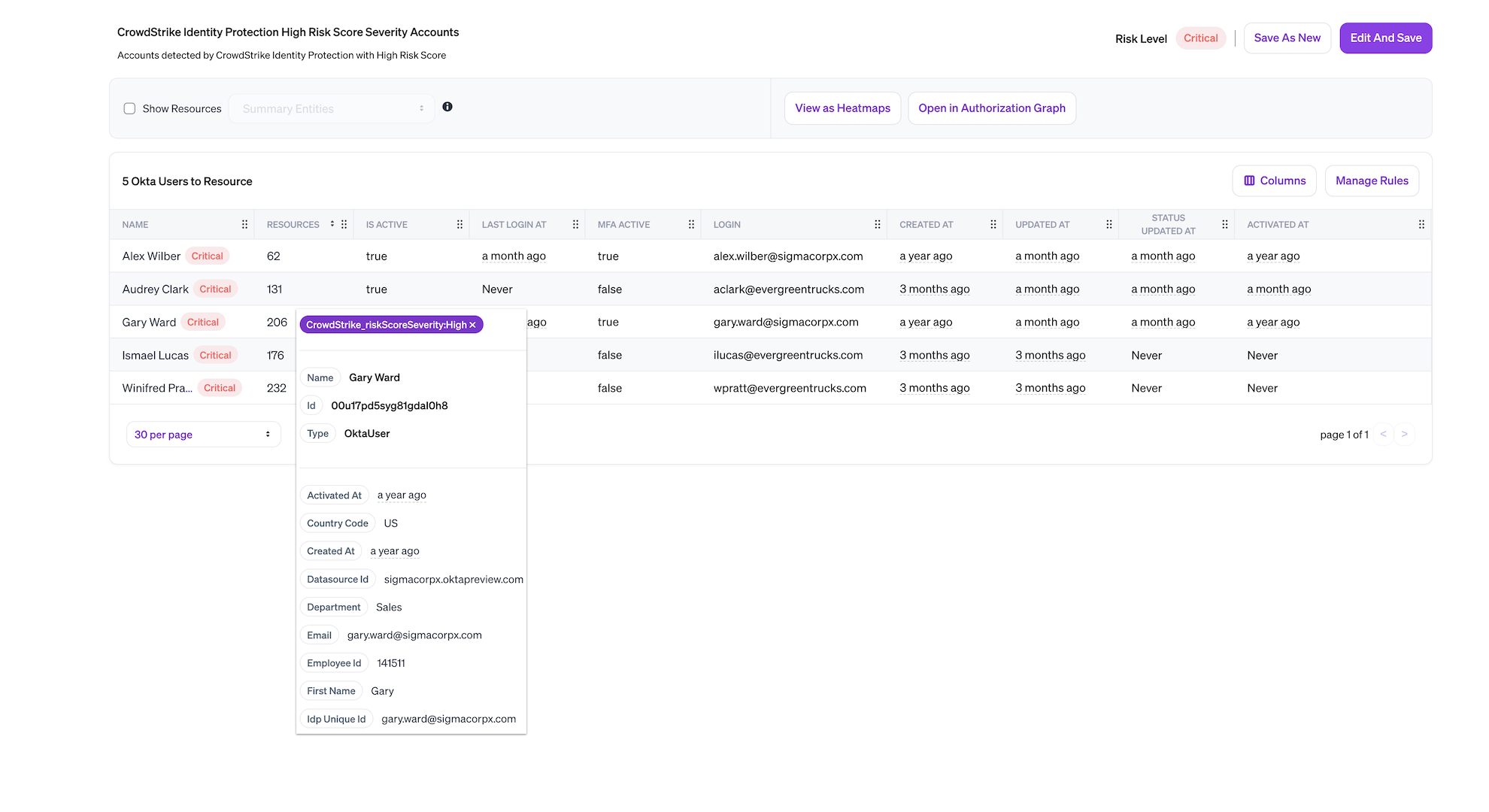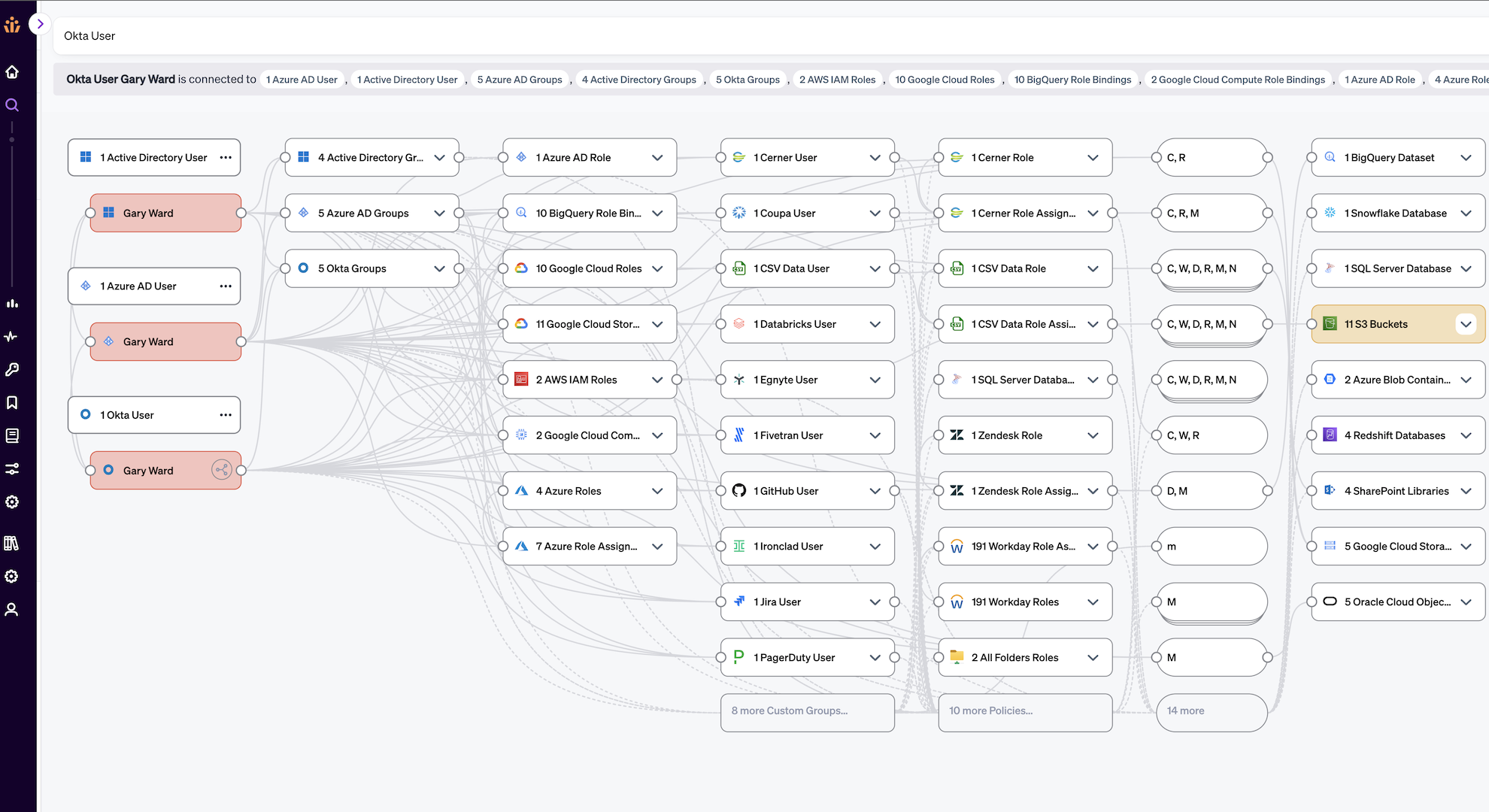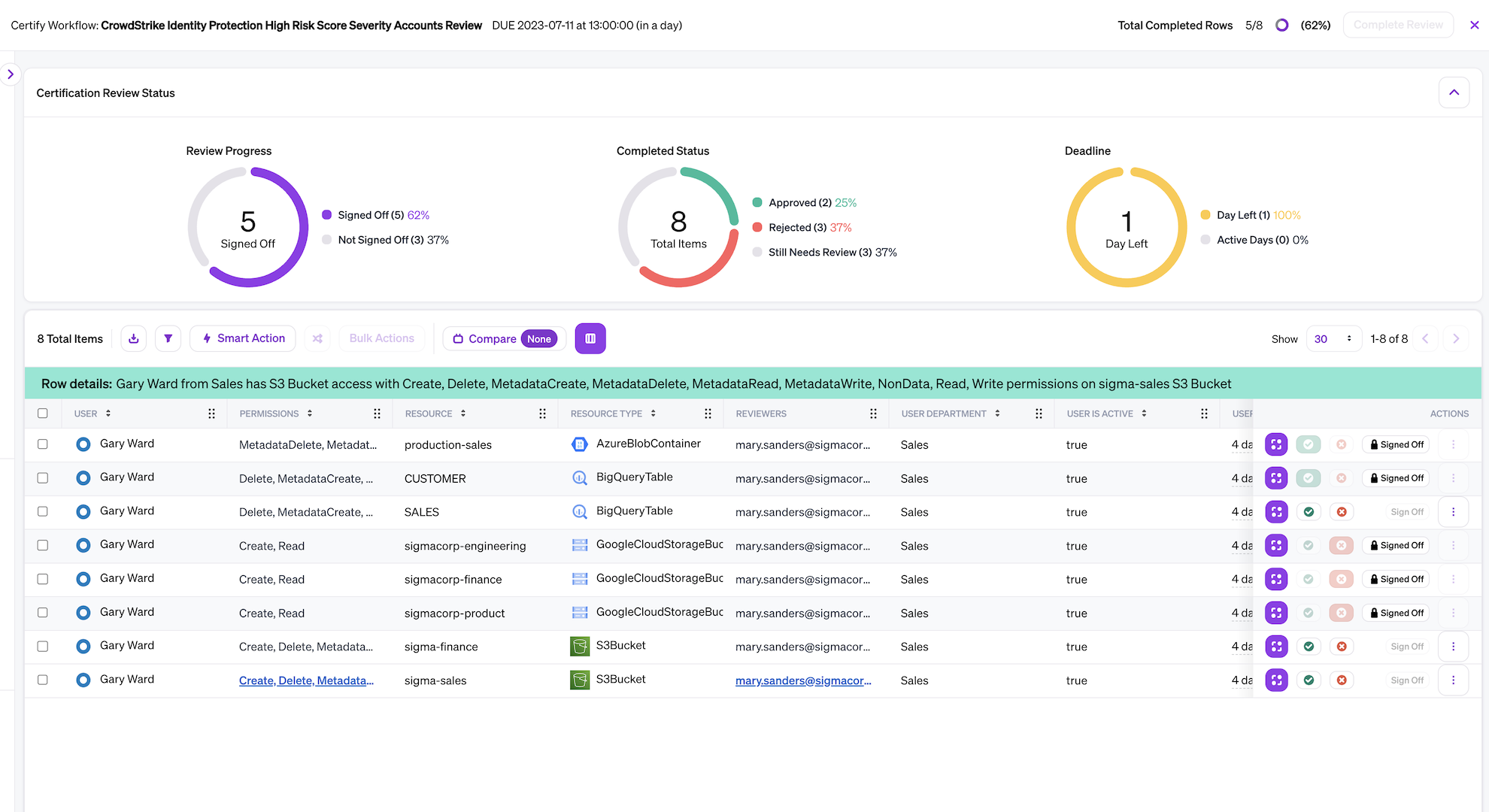 Identify, manage, and remediate access threats in minutes
Veza makes it easy to find out who can take what action on what data within apps and databases across your organization - both on-premise and in the cloud. Veza automatically assesses which apps and objects are impacted by users that get flagged by CrowdStrike Falcon® Identity Protection. Veza tracks users and permissions created outside of the Identity Governance and Administration (IGA) tools to keep deactivated users from accessing sensitive data and intellectual property using the permissions that were granted directly within the apps.
01

Ensure users are assigned the least permissive roles

Monitor enterprise systems for privilege elevation and new access permissions that violate corporate security policies using CrowdStrike Identity Protection risk severity scores for all identities, including local users created outside the purview of SSO and IGA.

02

Bring governance to data in SaaS apps

For high-risk users discovered by CrowdStrike, monitor and control what actions they can take on sensitive data, and revoke access in apps like Salesforce, Box, GitHub, Zendesk, GitLab, Netsuite, Coupa, Slack, and many more to improve your security posture.

03

Intelligent access review automation

Run user access reviews on demand or triggered by CrowdStrike Identity Protection risk classification, certify and recertify access entitlements on all enterprise resources, cloud and on-premise. Understand the reality of effective permissions for any user, service account, or resource.