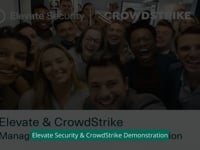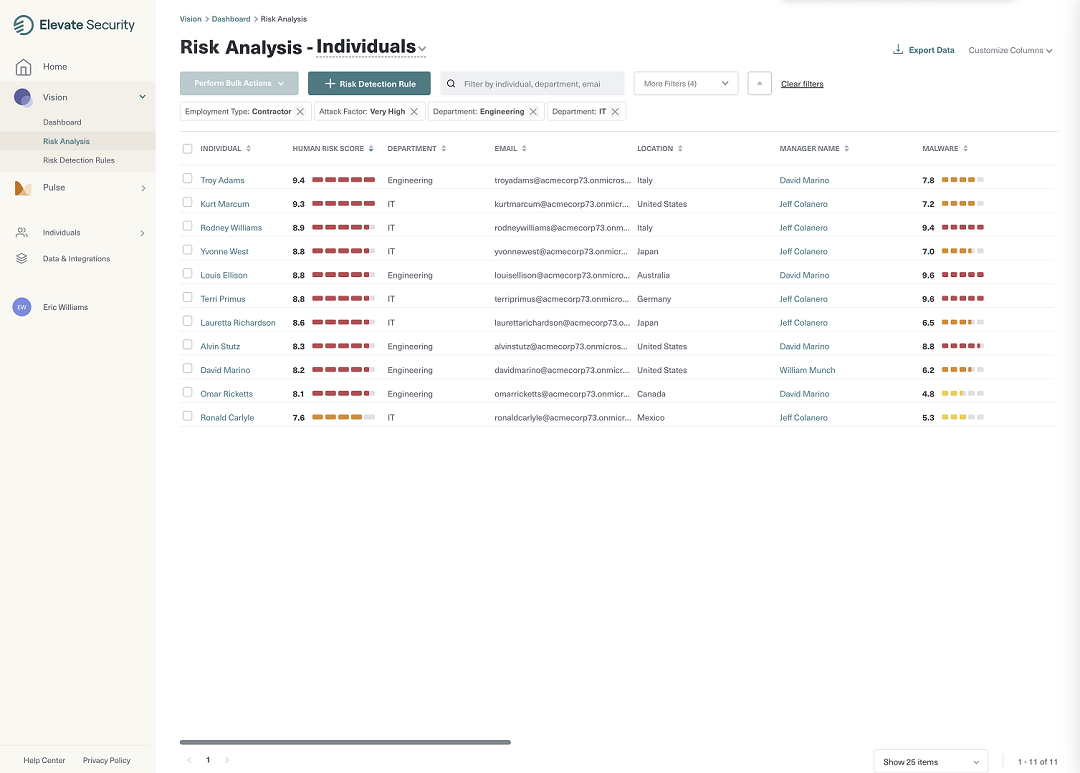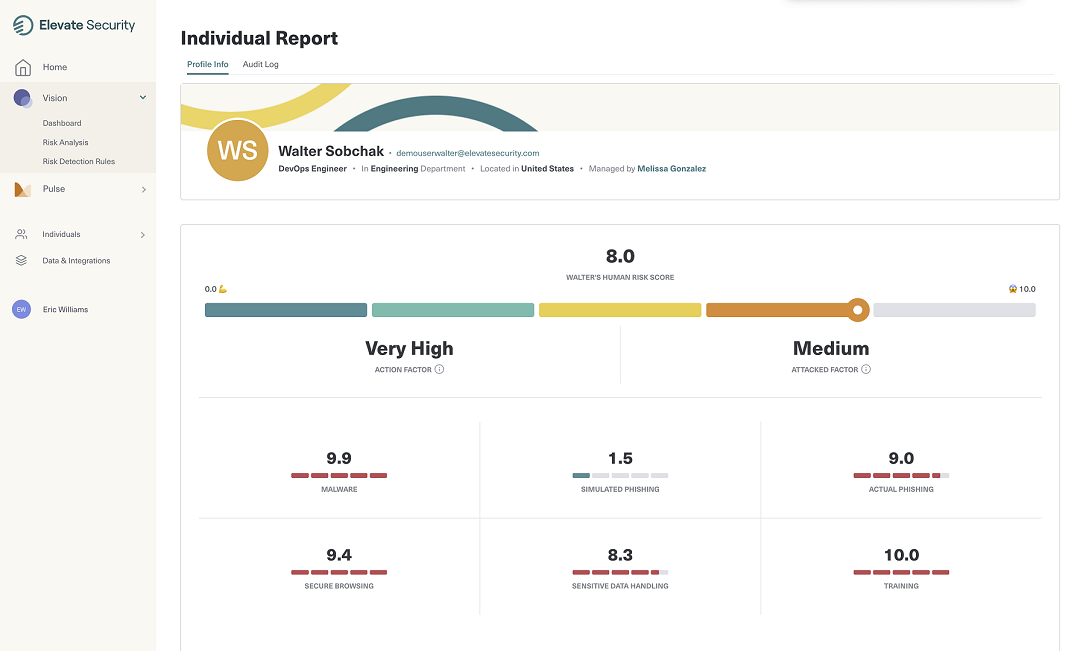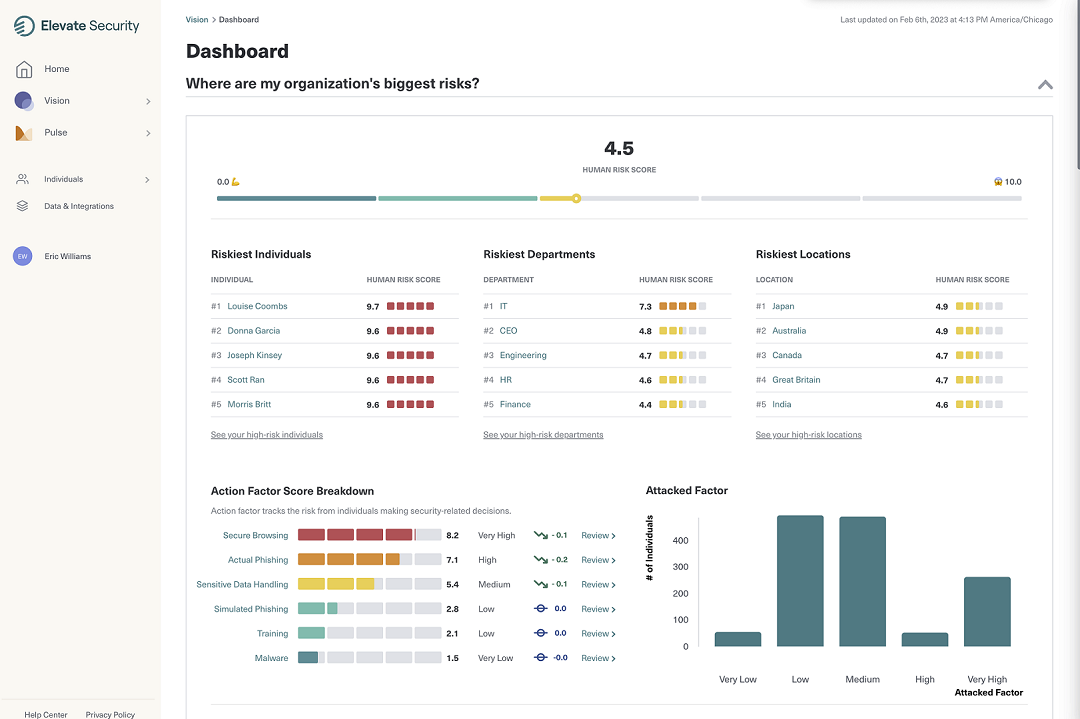 About Elevate Security
Elevate Security allows security teams to quickly assess and mitigate risky employees and employ automated playbooks to adaptively respond to potential threats. Elevate's seamless integration with CrowdStrike leverages APIs to provide a comprehensive view of employee behavior and threats. By leveraging the CrowdStrike Falcon® platform's enriched security data, security teams get a rapid assessment of risky employees based on their actions, frequency they're targeted, and by whom they are targeted, alongside a scalable, tailored approach to managing risk.
Based on this rich user context, teams can then use Elevate's playbooks to address employee risks in near real-time. Built-in automation provides personalized behavioral feedback and scorecards for employees to drive intelligent identity and access decisions, and tailor control policies dynamically.
01

Identify & Mitigate Workforce Risks

Gain visibility into risky employees and cohorts leveraging rich data from the Falcon platform, and utilize built-in automated playbooks to respond in real-time

02

Smarter Identity & Controls

Automated playbooks integrated into IAM, IGA and other security tools to ensure risk appropriate control policies and access management

03

Personalized Engagement

Measure, nudge and reward employee behavior to build a stronger security posture and culture within an organization