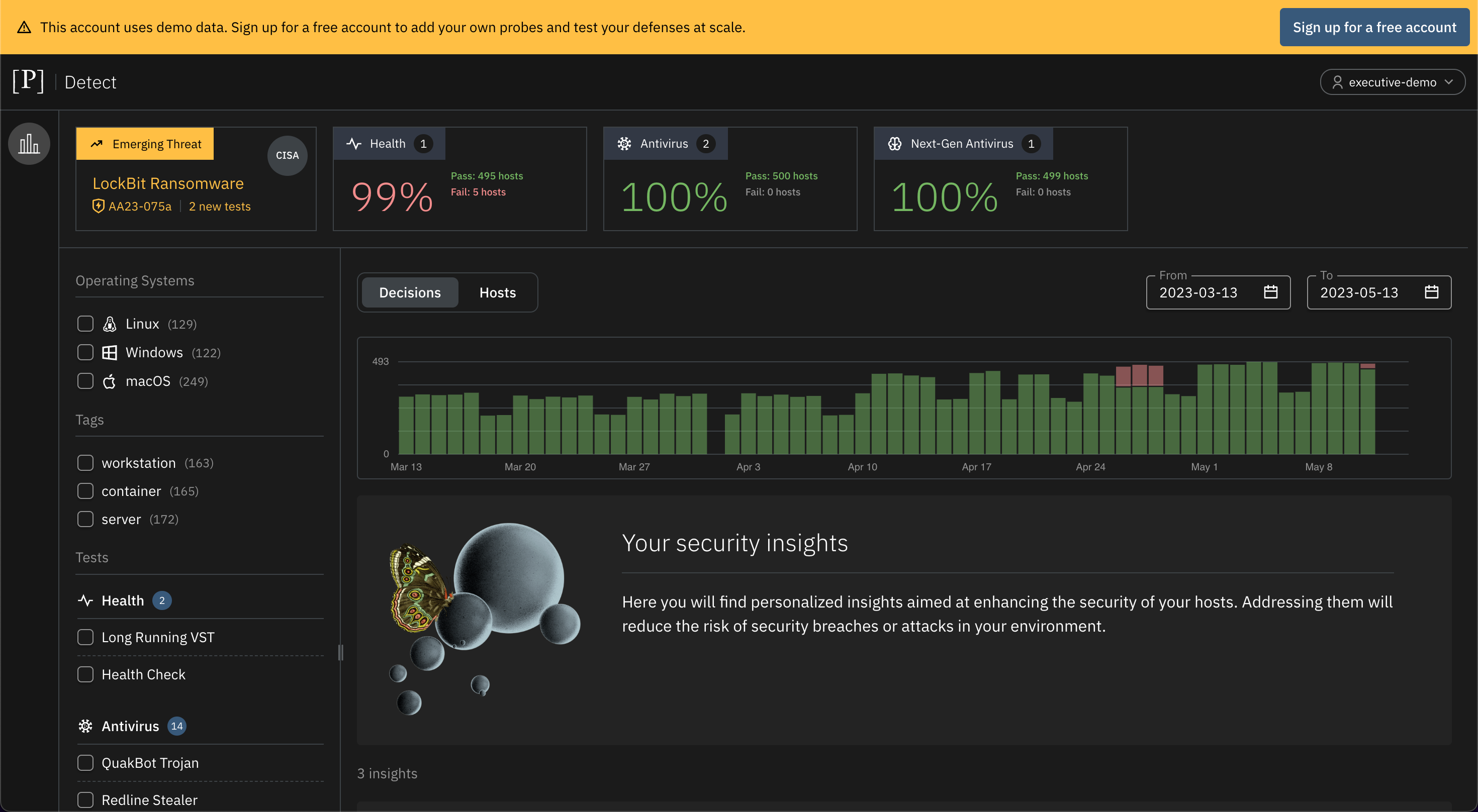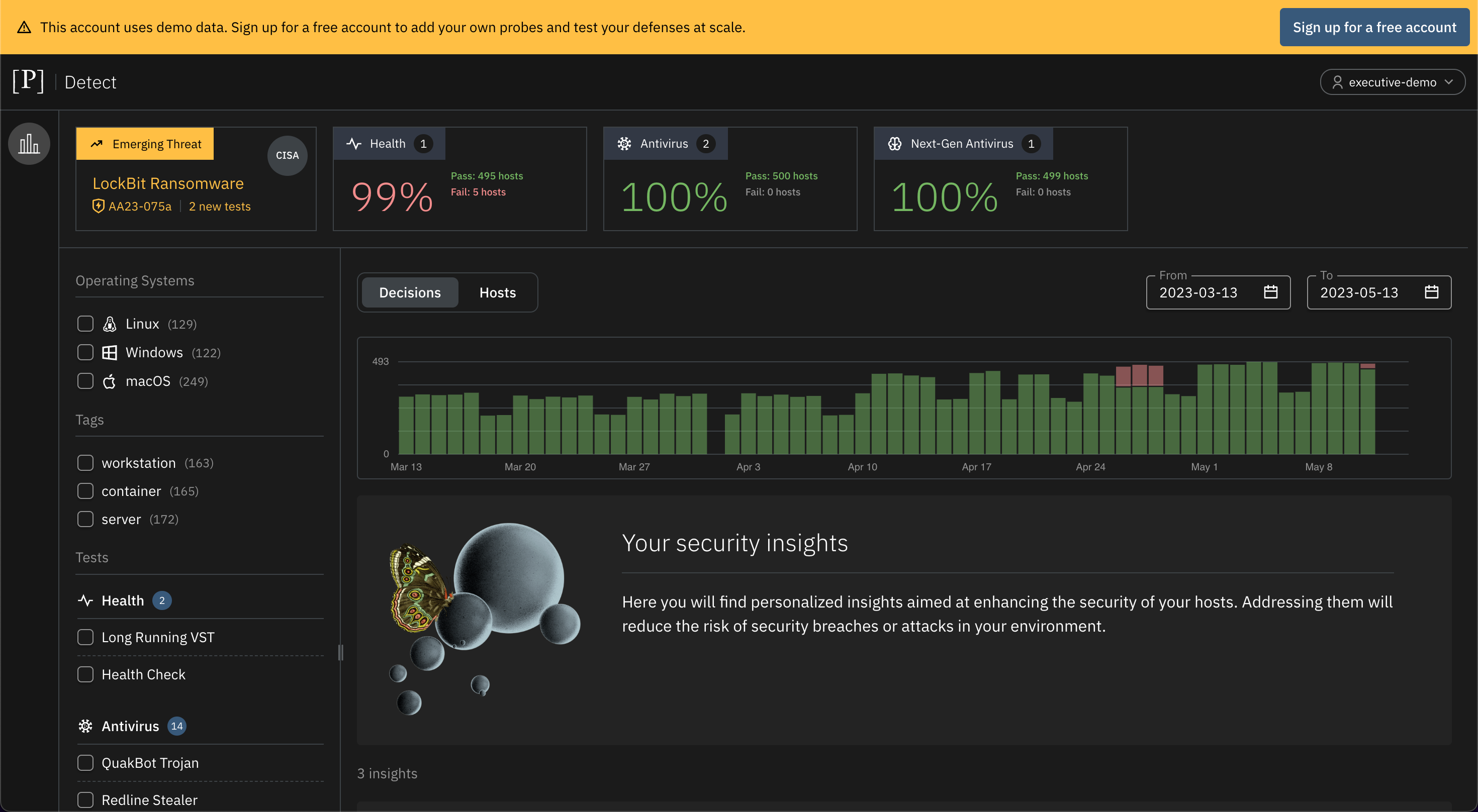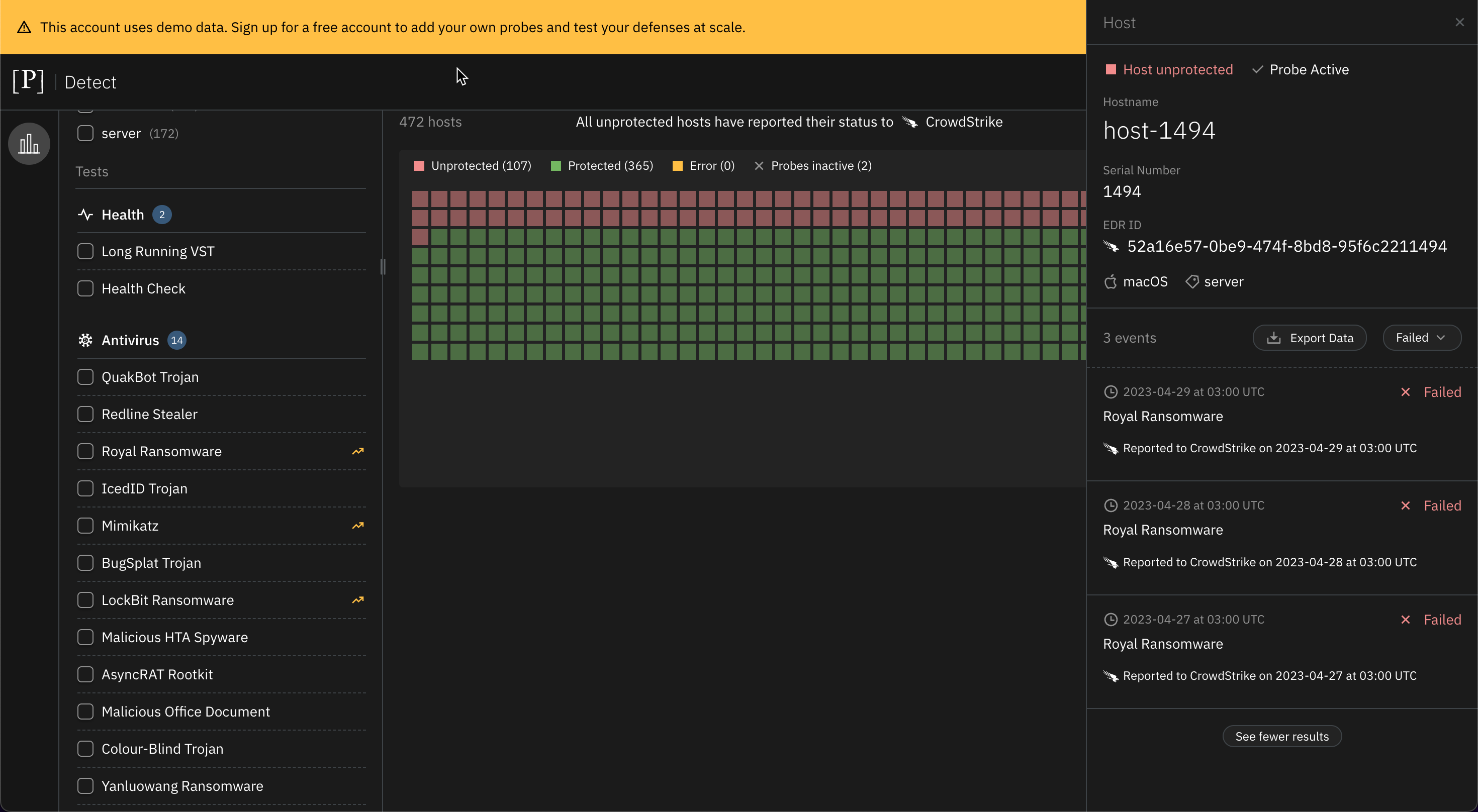 Security testing on every production endpoint, continuously
Prelude Detect enables you to continuously test the latest and most critical cyber threats against endpoints at scale. Tests are run against your CrowdStrike Falcon-protected endpoints and cloud workloads using Prelude's kilobyte-sized processes called probes. Prelude's integration with the CrowdStrike Falcon® platform allows security teams to easily deploy Prelude's probes, begin testing and fortify Falcon Insight XDR capabilities - within seconds. Prelude creates a self-optimizing loop with the Falcon platform, providing assurance that your defenses are continuously improving and blocking the latest threats.
01

Assurance that your defensive controls are working

Continuously test your Falcon protected endpoints and workloads to ensure they are configured correctly, and automatically send test results back to Falcon  - for auto-hardening of defenses.

02

Know that your defenses will protect you against the latest threats

Prelude actively monitors threat intelligence channels for new exploits and tests them against your existing IT and security systems - notifying you automatically if you are vulnerable.

03

Confidently prioritize where to focus your time and capital by knowing which vulnerabilities are real, versus theoretical

Prelude provides intuitive reporting surrounding critical vulnerabilities to help security leaders and their teams make better decisions, faster, about what to prioritize, saving time and resources.

04

Deploy to any Falcon-protected hosts. Instantly

Prelude has invented a new category of process - the probe, ephemeral or persistent, is wrapped with safety features and can be deployed using your Falcon agent to continuously improve your defenses.