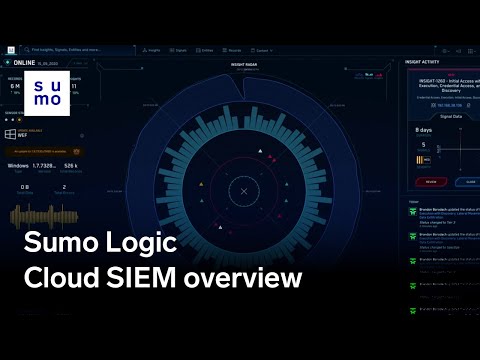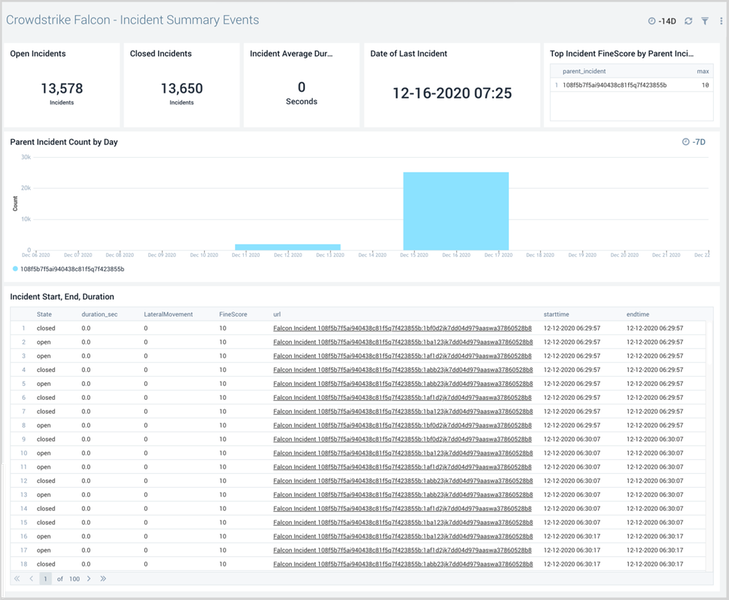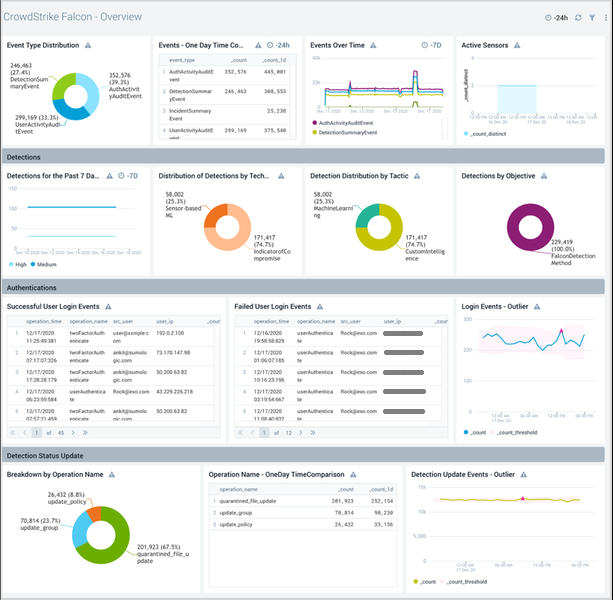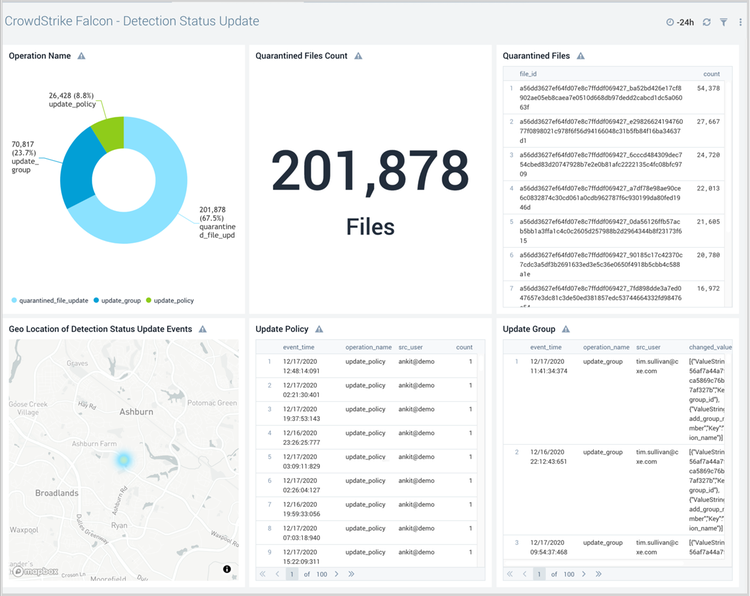 Threat correlation across all of your data sources
Take advantage of the CrowdStrike® Threat Intelligence feed fully integrated into Sumo Logic's cloud-native analytics platform. Sumo Logic's Cloud SIEM then automatically analyzes, correlates, and enriches associated alerts to speed triage and surface potentially critical security incidents for your SOC analysts to investigate.
01

Gain deeper insights

Visualize your vulnerabilities, authentication services, AV scans, DNS requests, and document access by integrating the Sumo Logic app—which uses real-time machine data—to provide a comprehensive analysis of your CrowdStrike Falcon® environment.

02

Correlate your security events

Sumo Logic's integrated threat intelligence, powered by CrowdStrike, allows you to quickly identify threats across your entire attack surface. Sumo Logic's Threat Intel Quick Analysis app provides real-time alerting, dashboards and searchable queries on emerging and sophisticated, persistent threats.

03

Advanced threat hunting

Unleash all of your CrowdStrike endpoint telemetry for advanced analysis and use in your investigations and threat hunting activities.