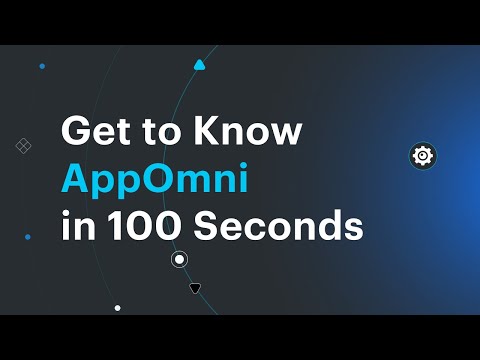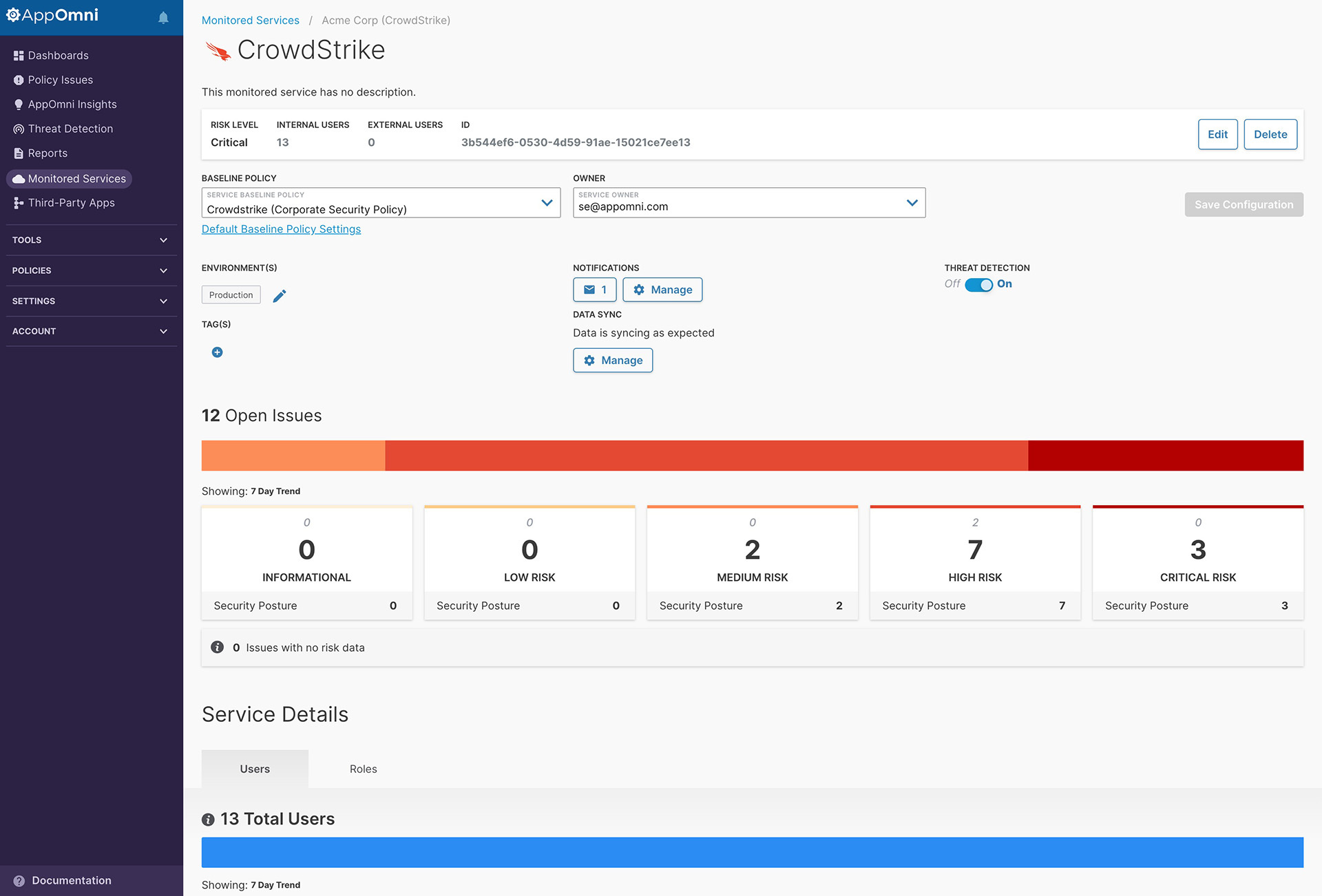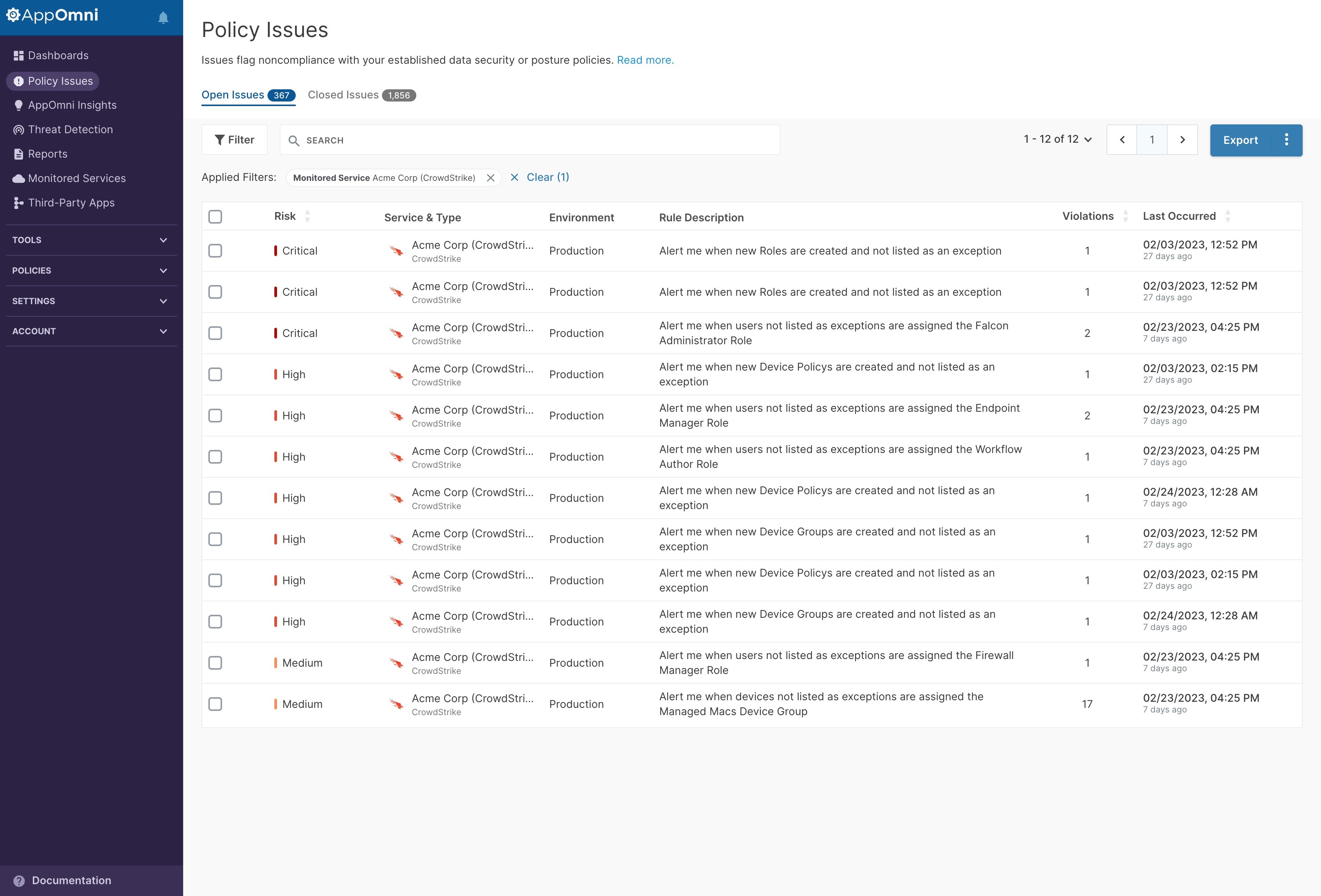 It's time to secure your SaaS ecosystem
AppOmni leverages enriched security data from the CrowdStrike Falcon platform to continuously monitor for malicious activity or potential compromises within SaaS applications to quickly find and stop elusive threats that may be hidden in your environment. Integrate AppOmni to detect and respond to suspicious activity such as highly privileged misconfigurations, configuration changes, unusual user behavior, and excessive consumption of data related to your Falcon platform and SaaS ecosystem. Follow AppOmni's easy, guided remediation steps and avoid the common pitfall of misconfigurations and exposed access points to secure your business and stop breaches.
01

Endpoint to SaaS Security

With AppOmni and Crowdstrike, you can detect, monitor and respond from your Endpoint to SaaS Ecosystem.

02

Enhance visibility

Achieve real-time visibility and extend log retention of your endpoint and SaaS ecosystem with AppOmni and CrowdStrike Falcon.

03

Effectively manage security

Gain oversight on brute force attempts, creation and use of unauthorized client or token, and suspicious login activities related to the Falcon platform. This allows security teams and administrators to manage security across all CrowdStrike environments.

04

Increased Automation

Eliminate unnecessary tasks from your team's workload. Use AppOmni and CrowdStrike to continuously monitor, decrease risks, and prevent configuration drift within the CrowdStrike tennant.