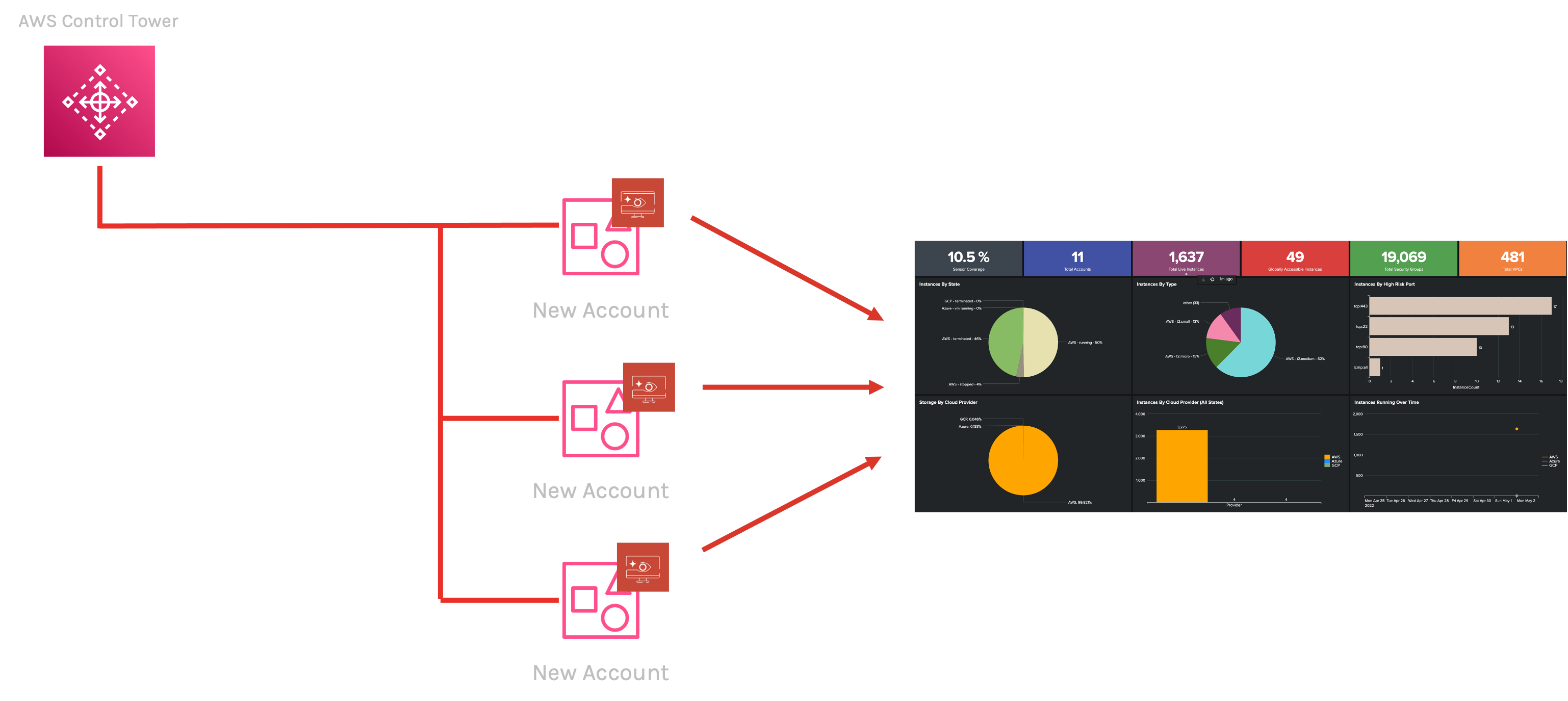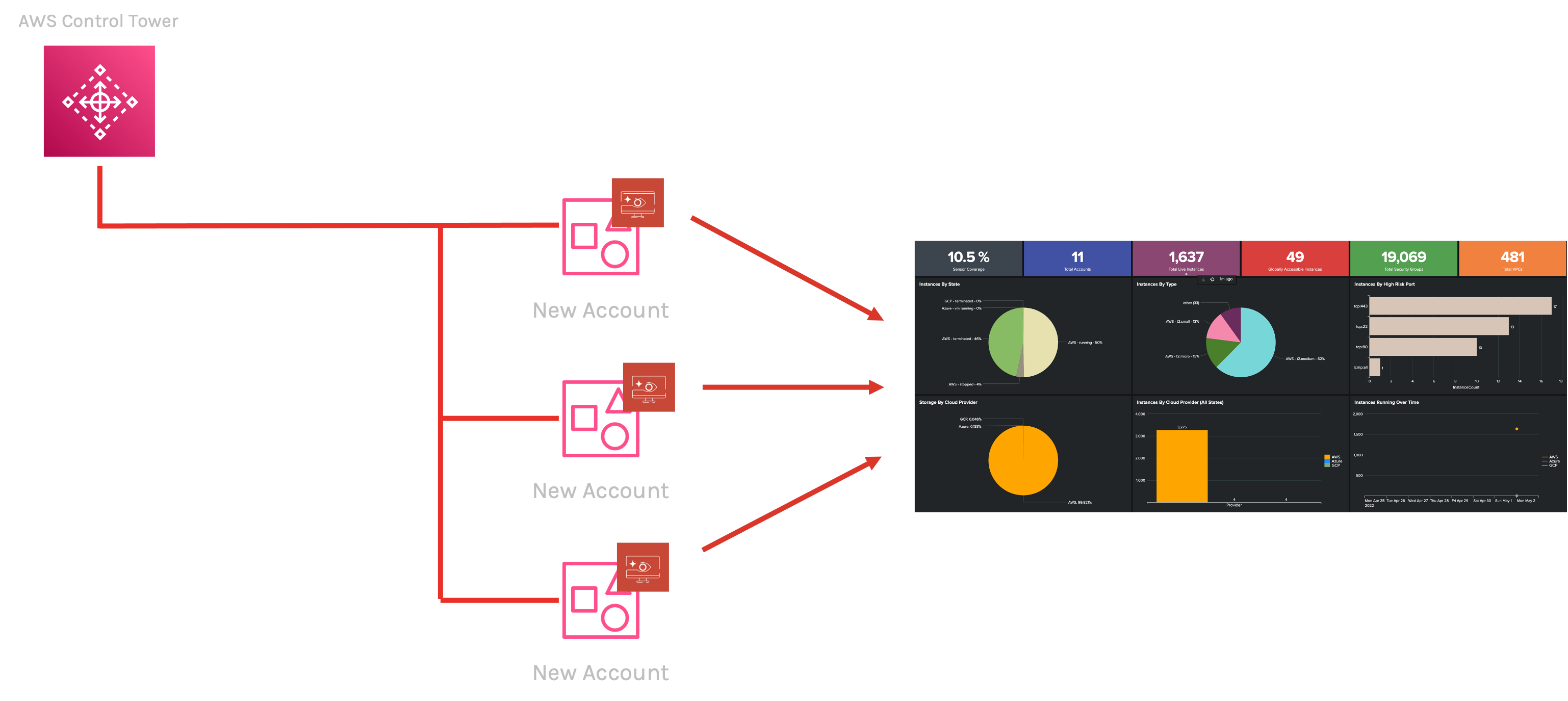 Falcon Cloud Security automatically protects new AWS accounts
AWS Control Tower simplifies multi-account AWS setup and governance, while CrowdStrike Falcon® Cloud Security ingests AWS service API requests to detect behavioral Indicators of Attack (IoAs) while scanning AWS services for Indicators of Misconfiguration (IoMs).
01

Align with security best-practices

With the breadth and depth of AWS services, it can take time to learn how to secure each new service. CrowdStrike Falcon® Cloud Security Posture Management detects misconfigurations and provides guidance to get your team up to speed quickly.

02

Ensure compliance with automated AWS account provisioning

Streamline the setup of AWS accounts by automatically registering each new account and region with Falcon Cloud Security.

03

Increase agility without compromising security

Govern new and existing account configurations, gain visibility into compliance status, and enforce controls at scale.