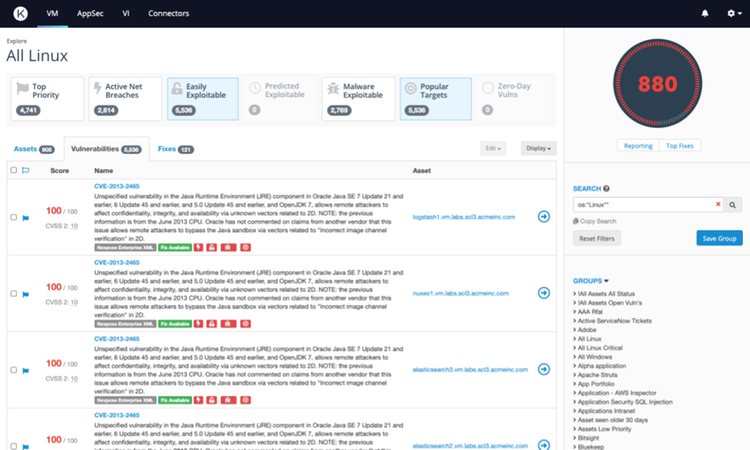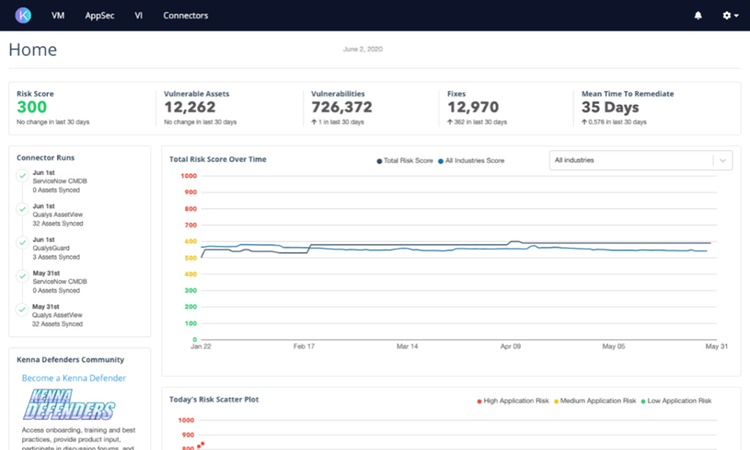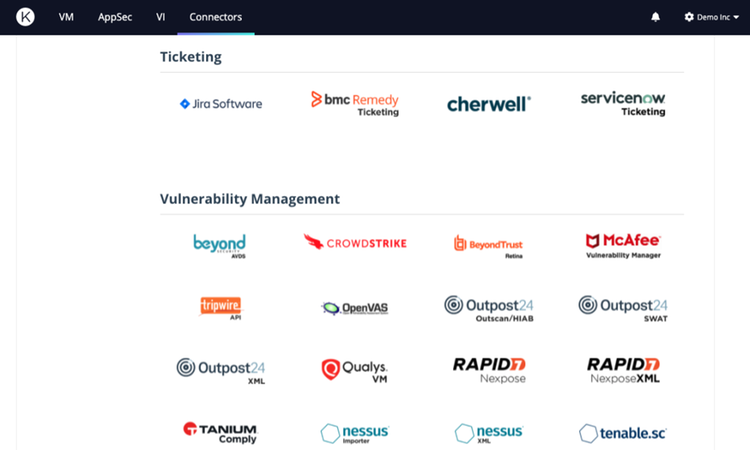 Remediate Vulnerabilities Faster and More Efficiently
Kenna.VM integrates with CrowdStrike Falcon® Spotlight (Vulnerability Detection and Management) to allow security teams to focus their limited resources on remediating the vulnerabilities that matter the most. Kenna layers CrowdStrike rich endpoint data with robust threat and vulnerability intel and advanced data science to identify and prioritize the vulnerabilities that pose a real risk to the organization. With Kenna.VM and CrowdStrike data, security teams are able to get a clearer accurate picture of risk within their environment, along with the actionable insight to make effective and efficient remediation decisions.
01

Prioritize high-risk vulnerabilities

Combine your rich CrowdStrike endpoint data with Kenna's robust threat and vulnerability intel to identify and prioritize the vulnerabilities that pose a real risk to your organization. Kenna leverages more than 15+ threat and exploit intelligence feeds, along with 7+ billion managed vulnerabilities, to accurately track, measure, and predict real-world threat and exploit activity.

02

Predict future exploits

Using machine learning, predictive modeling, and other data science techniques, Kenna enables you to embrace predictive vulnerability management by calculating the risk of a vulnerability as soon as it is revealed. Kenna forecasts the weaponization of vulnerabilities with a 94 percent accuracy rate, and then prioritizes remediation based on the risk of exploitation.

03

Centralize your risk management

Vulnerability data doesn't only come from vulnerability scanners. Kenna.VM connects the dots between the different data sources in your enterprise, like Falcon Spotlight, and gives you a centralized place to manage your vulnerabilities. This approach gives you the ability to determine risk and prioritize remediation efforts across a multi-vendor environment, and ultimately gives you a realistic and complete picture of risk within your walls.