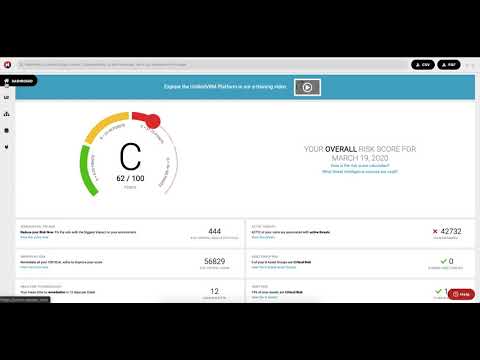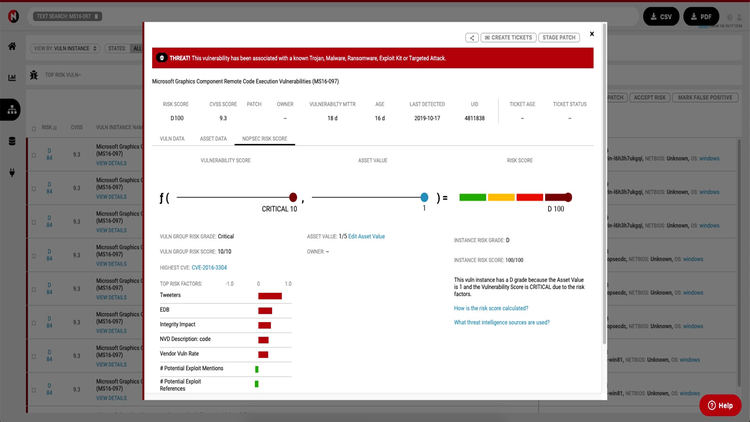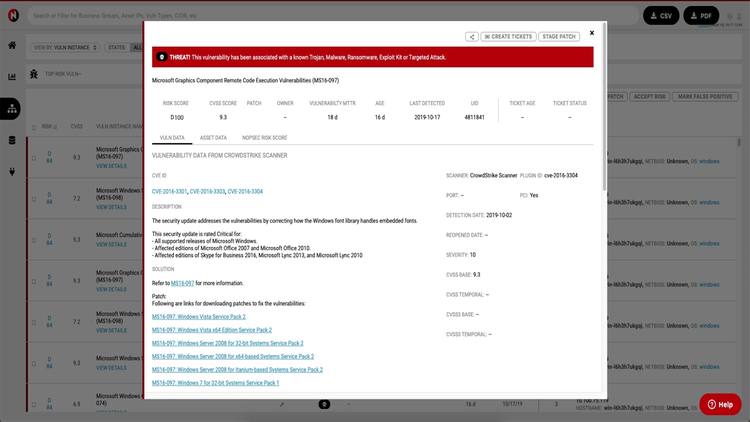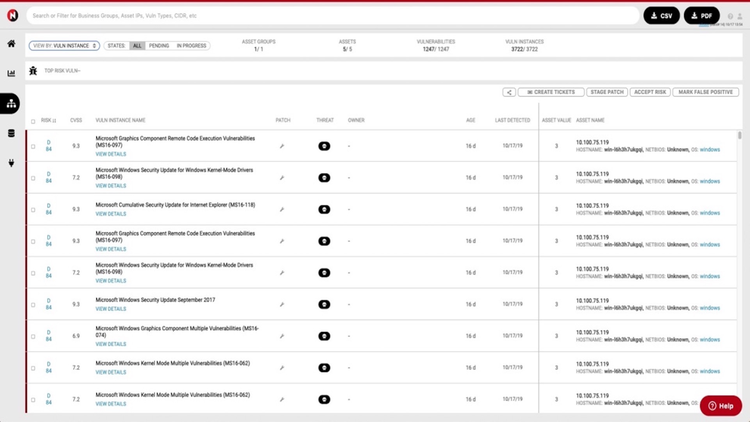 Gain visibility and prioritize vulnerabilities with Vulnerability Risk Management (VRM)
Improve security posture with Unified VRM®️ as it continually ingests CrowdStrike Falcon® Spotlight vulnerabilities, and enriches the data with aggregated threat intelligence and context from over 30 different sources to prioritize and accelerate vulnerability remediation. Unified VRM consolidates and prioritizes risks, putting an end to vulnerability fatigue. Integration with industry standard ticketing and patching systems dramatically reduces the time necessary to fix critical vulnerabilities.
01

Real-time endpoint vulnerability ingestion and prioritization

Unified VRM continually ingests Falcon Spotlight vulnerabilities, and enriches with aggregated threat intelligence and context from 30+ different sources to improve security posture.

02

Contextual enrichment

Unified VRM collects network and endpoint contextual information to provide deeper insights of overall risk exposures by calibrating compensating control data, which helps increase the ROI of existing security investments.

03

VRM program intelligence and effectiveness

Unified VRM provides comprehensive program efficiency and effectiveness metrics and benchmarking analysis among peer organizations.