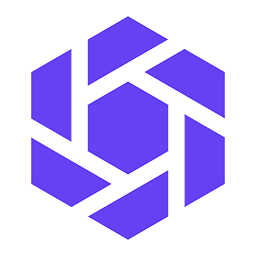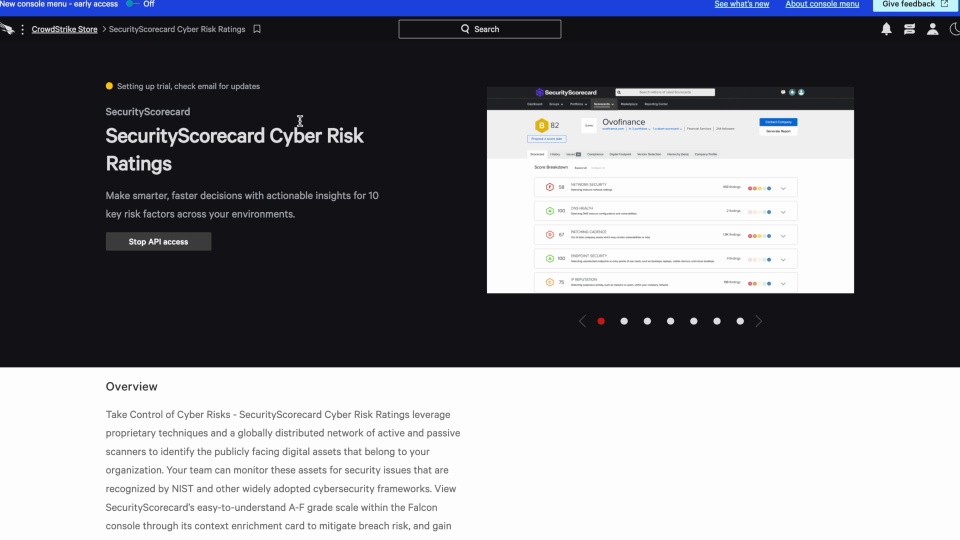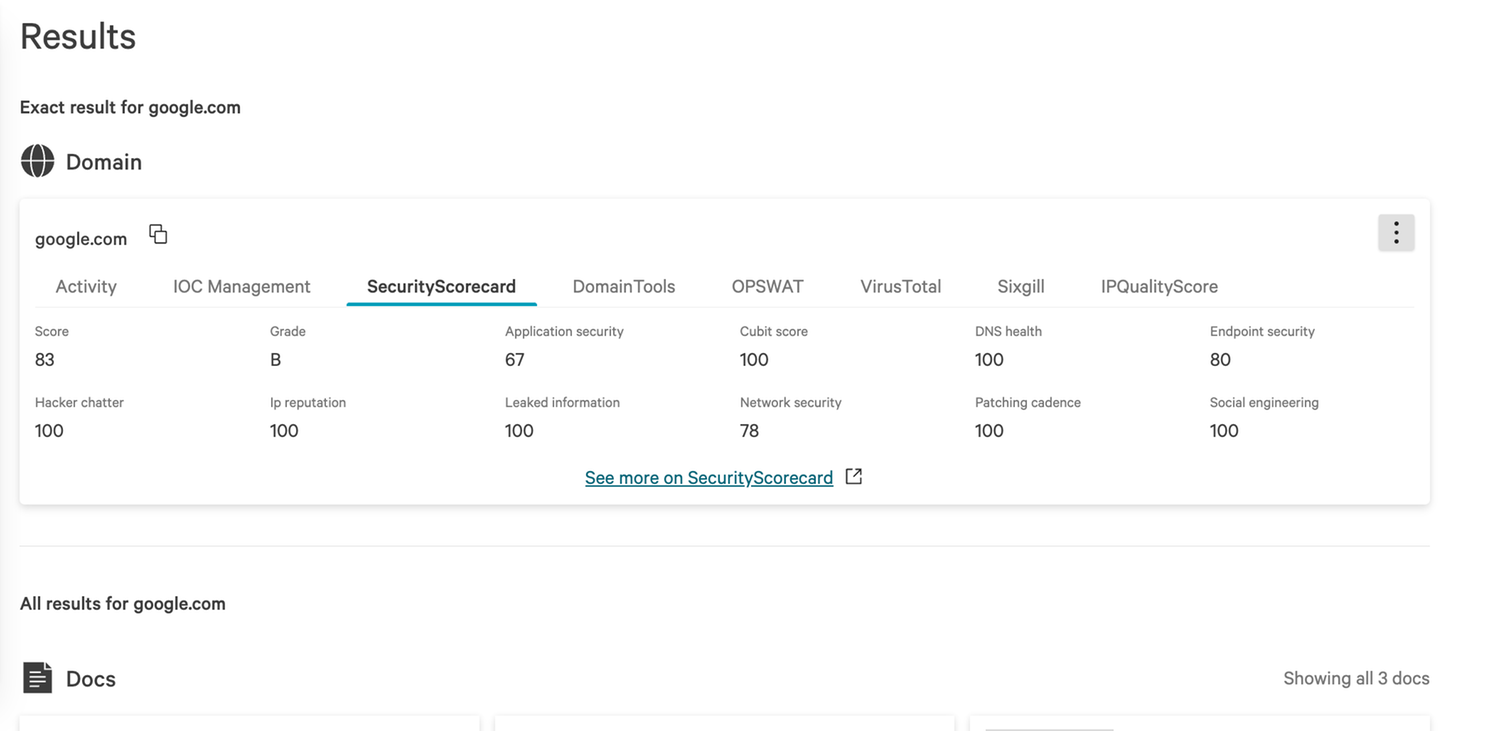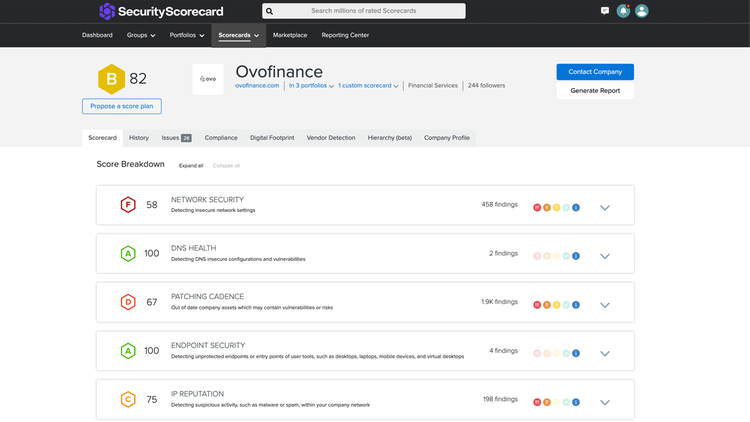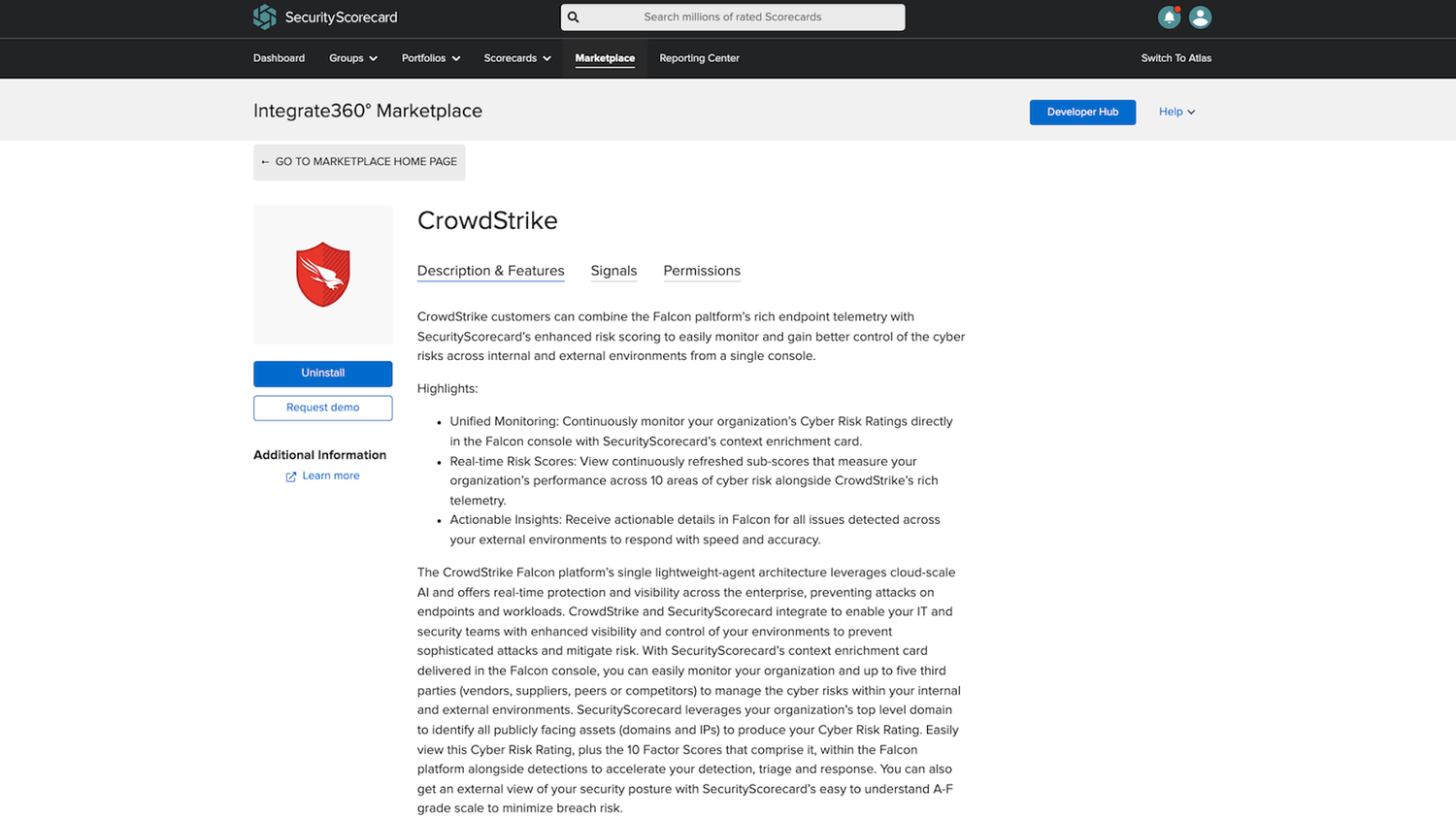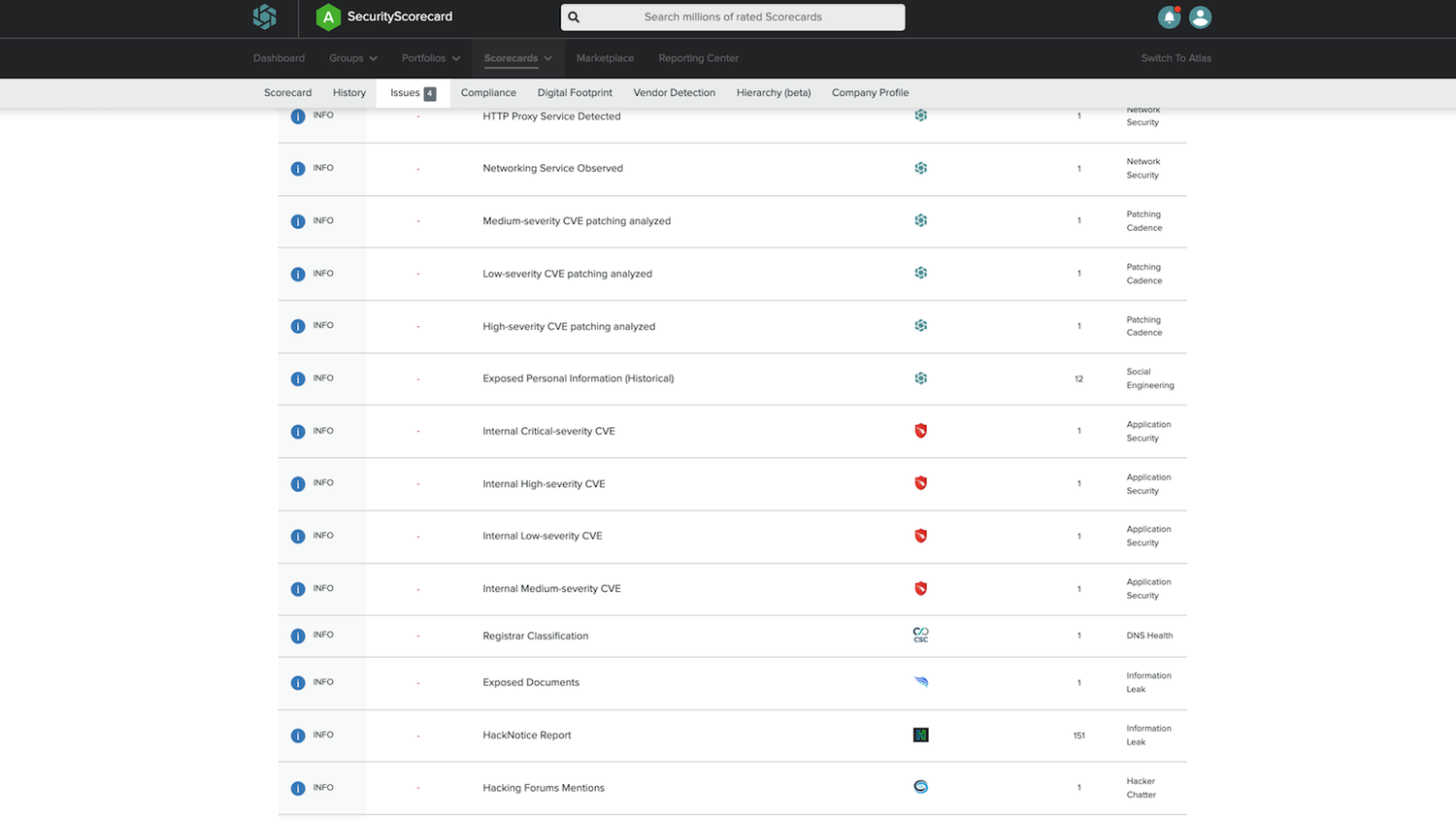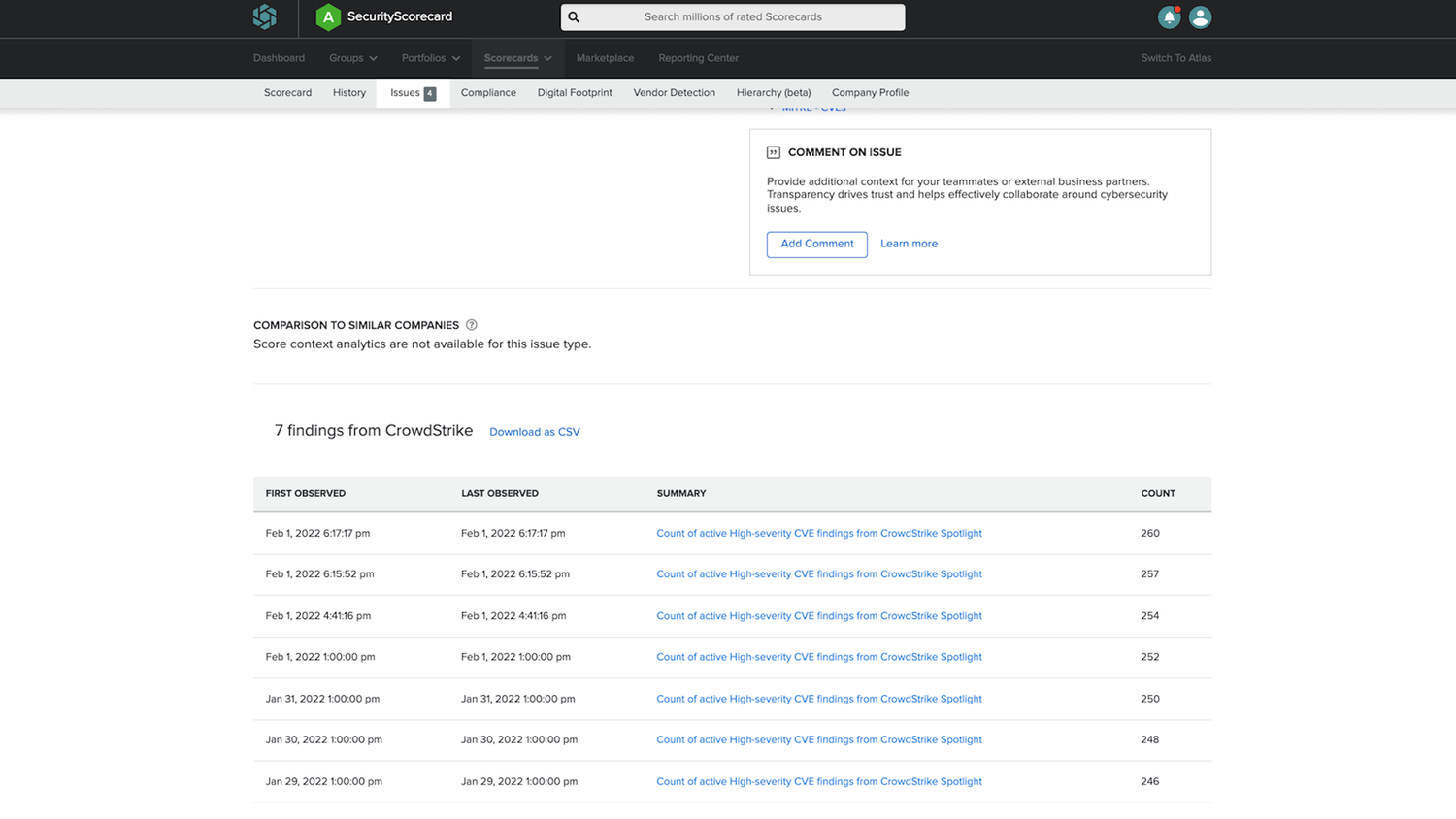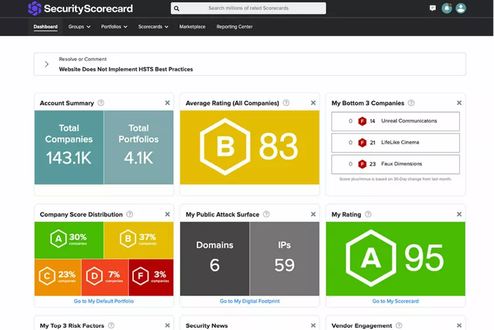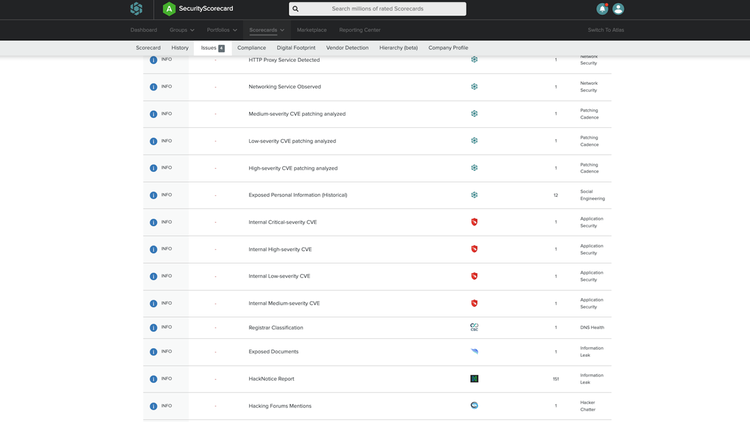 Make smarter, faster decisions with actionable insights for 10 key risk factors across your environments.
SecurityScorecard Cyber Risk Ratings leverage proprietary techniques and a globally distributed network of active and passive scanners to identify the publicly facing digital assets that belong to your organization. Your team can monitor these assets for security issues that are recognized by NIST and other widely adopted cybersecurity frameworks. View SecurityScorecard's easy-to-understand A-F grade scale within the CrowdStrike Falcon® console through its context enrichment card to mitigate breach risk, and gain actionable details for every issue surfaced. With CrowdStrike® and SecurityScorecard, you can easily monitor your organization, and up to five third parties (vendors, suppliers, peers or competitors) to take control of the cyber risks within your internal and external environments.
01

Unified monitoring

Continuously monitor your organization's Cyber Risk Ratings directly in the CrowdStrike Falcon console.

02

Real-time risk scores

View continuously refreshed sub-scores that measure your organization's performance across 10 areas of cyber risk.

03

Actionable insights

Receive actionable details in CrowdStrike Falcon for all issues detected across your external environments to respond with speed and accuracy.