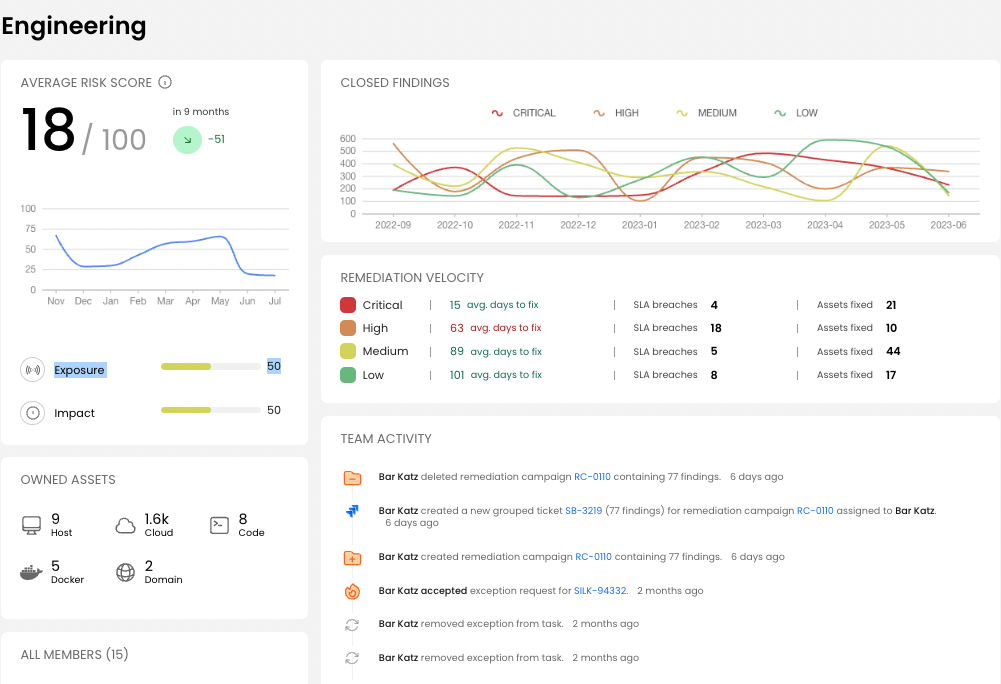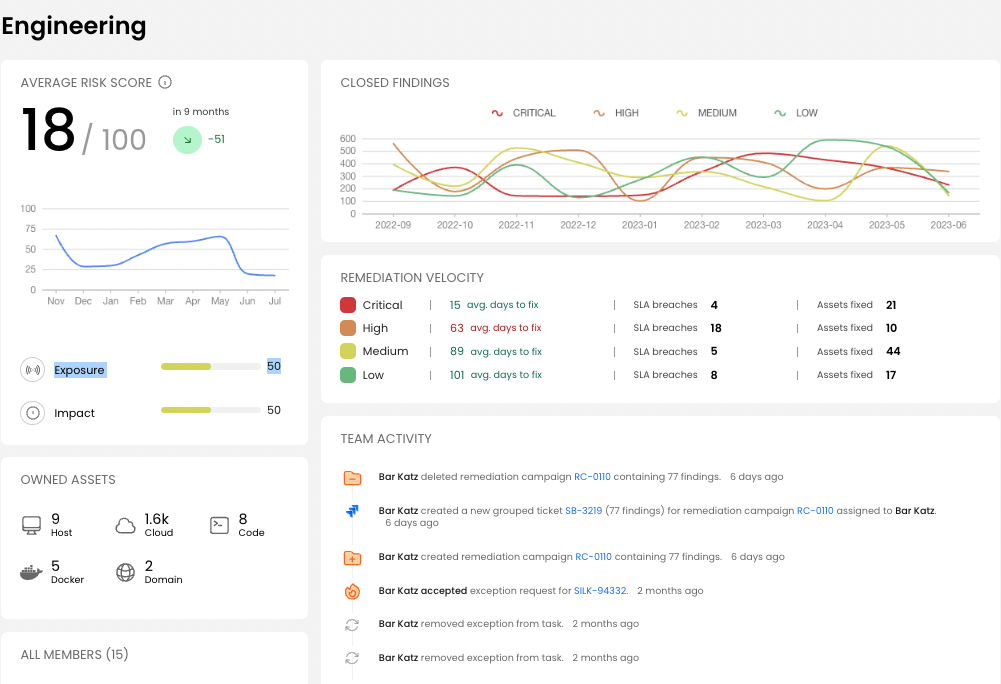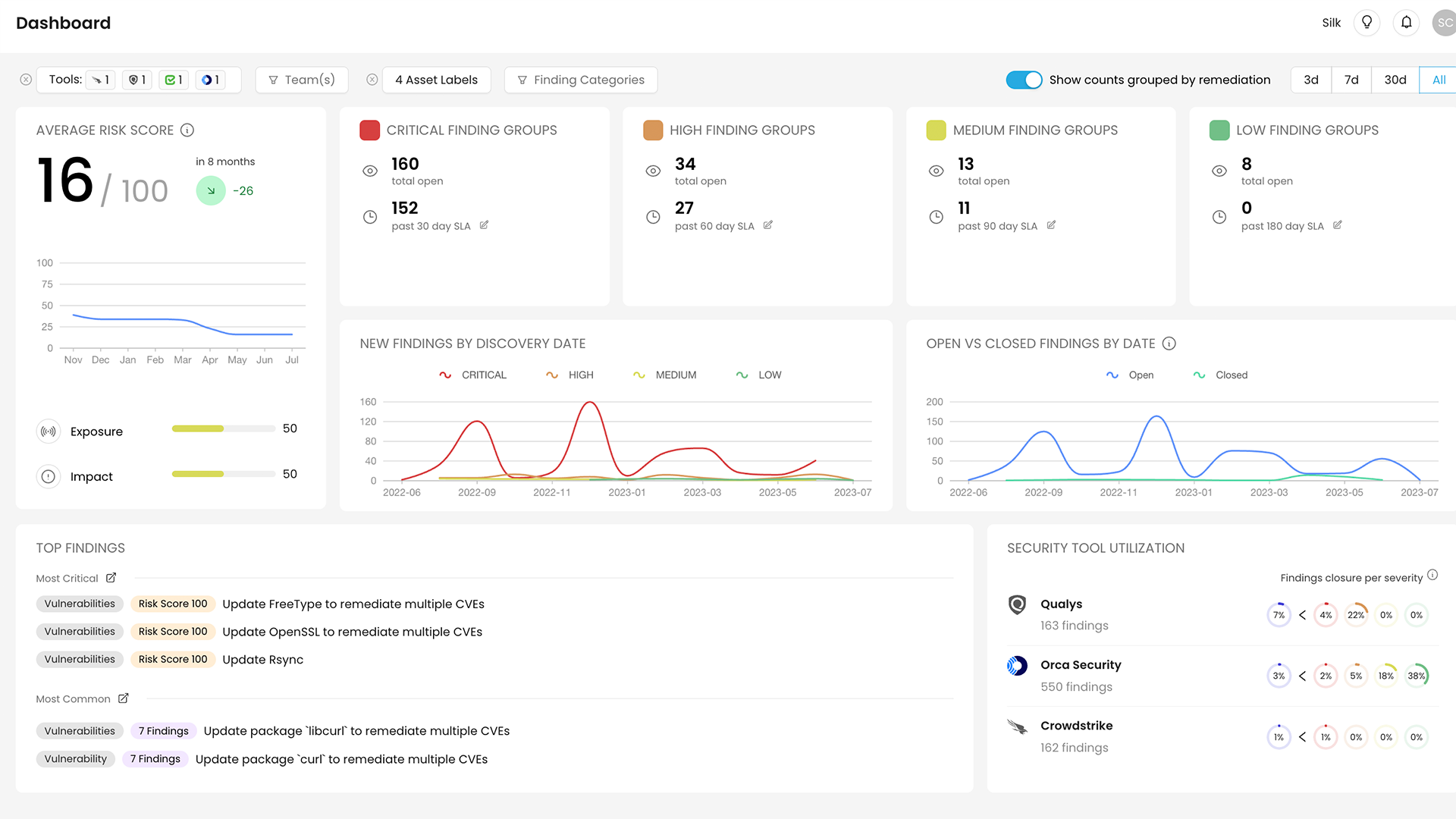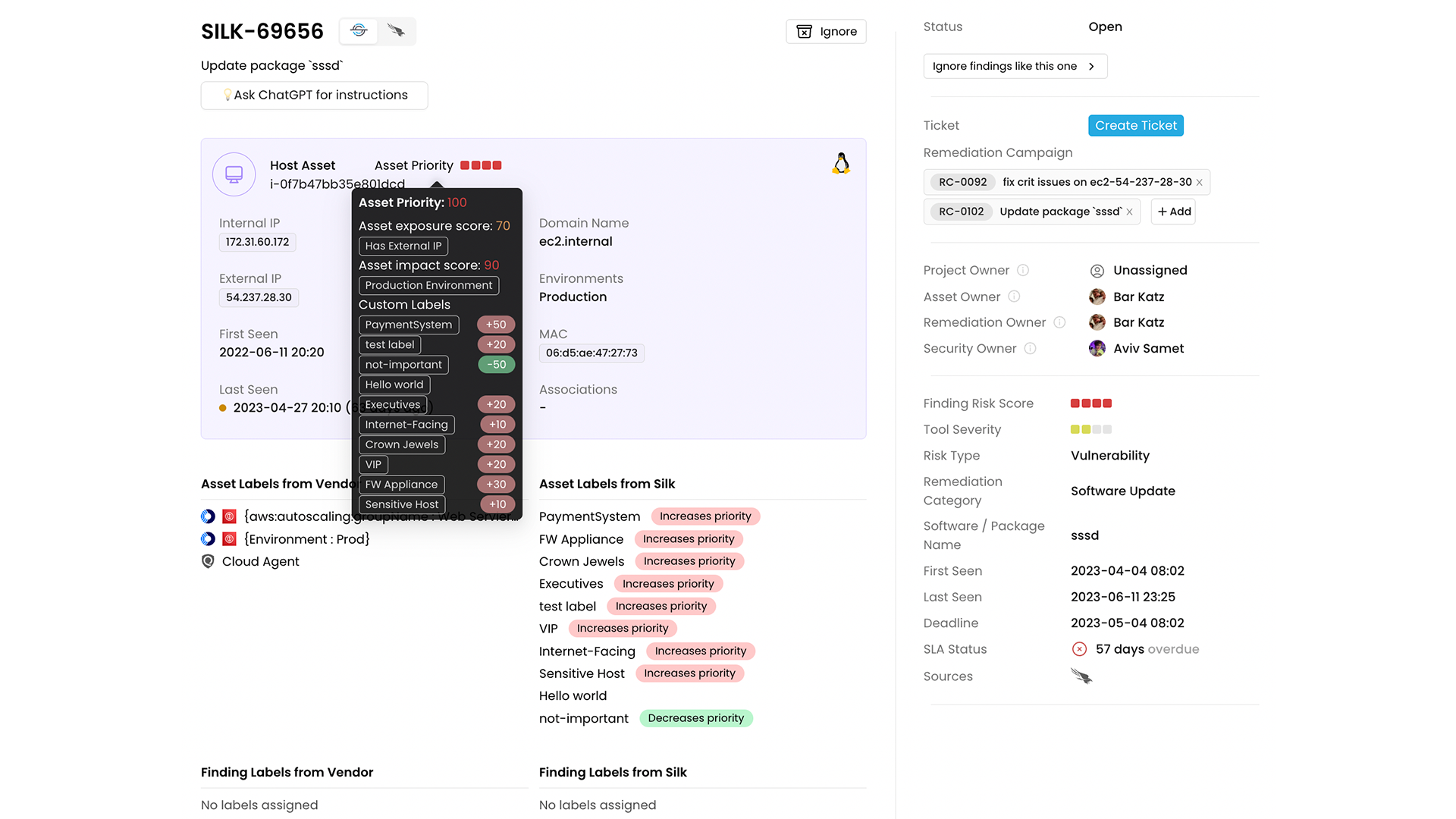 About the Silk Security Platform
By translating consolidated security findings from CrowdStrike and other security detection tools into actionable operational remediation tasks for the right owners, Silk empowers security teams to transform how they resolve, track and audit cyber risk. The Silk platform consolidates and correlates rich vulnerability and cloud security findings from the CrowdStrike Falcon® platform into a unified risk framework to bridge the gap between detecting security findings and fixing them to ensure a best-in-class security posture. By integrating Silk with CrowdStrike, security teams can more effectively operationalize, accelerate and track remediation with operations stakeholders through predictive discovery of fix owners, bidirectional workflow integration, and centralized status reporting. Silk's asset intelligence further enables security teams to identify asset coverage gaps where CrowdStrike agents are not present, as well as compare tool utilization across their IT landscape to improve tool consolidation.
01

Refine prioritization with asset context

Clearly prioritize vulnerabilities and cloud security findings from CrowdStrike through Silk's correlation of environmental data, asset weightings and custom rules.

02

Accelerate remediation fix process

Improve response times with automated discovery of the team responsible for remediating CrowdStrike findings and grouping of remediation tickets based on a common fix.

03

Monitor resolution progress

Track trends by risk criticality and measure how teams are performing over time, and in comparison with each other, to improve overall operations and output.

04

Assess detection tool coverage & utilization

Identify asset coverage gaps in your environment where CrowdStrike is not present, and compare tool usage across the business to improve consolidation and operational efficiency.